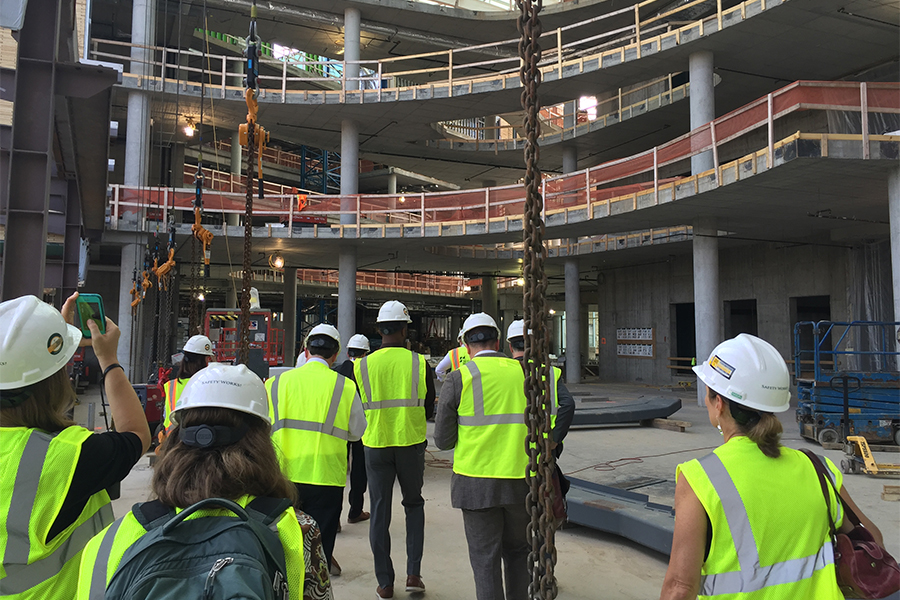 September 20, 2017
Friends of the Scott Institute Tour CMU's Tepper Quad
By Amanda King alking(through)andrew.cmu.edu
On Tuesday, September 19, 25 friends of the Scott Institute for Energy Innovation went behind the scenes (and from the beams) of the under-construction David A. Tepper Quadrangle at Carnegie Mellon University. In attendance were leaders from regional energy companies and organizations including:
Automated Logic
Chevron
The City of Pittsburgh
Covestro
Duquesne Light Company
ENGIE
Giant Eagle
Highmark
Itron Inc.
Nascent Group Holdings/NGH Energy
National Energy Technology Laboratory (NETL)
Peoples Natural Gas
Siemens and;
WGL Energy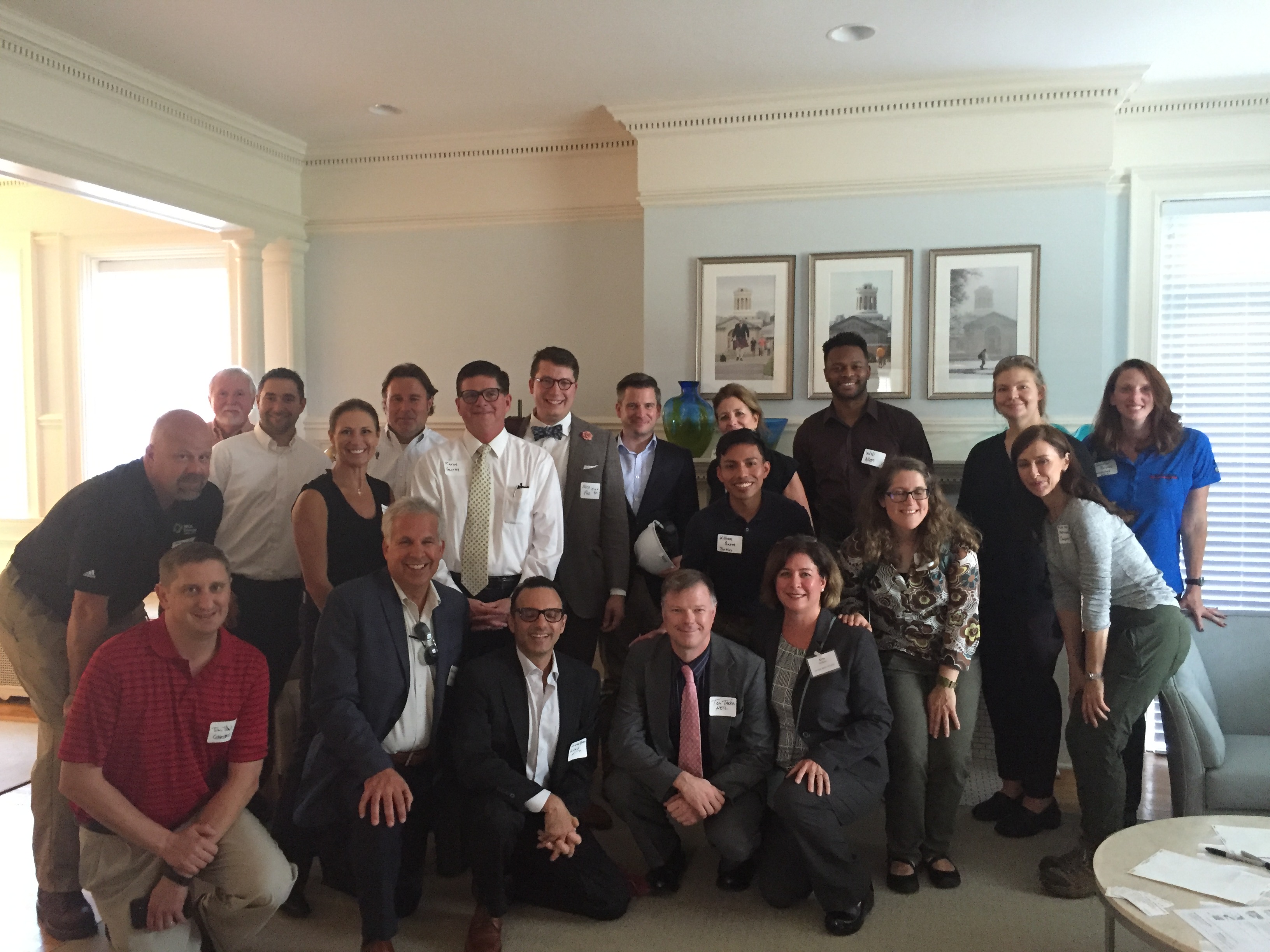 The event ringed in the new school year and celebrated each organization's strong partnership with the Scott Institute. CMU's Senior Project Managers Michael E. Kelley and Utkarsh Ghildyal from Campus Design and Facility Development led the tour of The Tepper Quad, which is being built on a 4.5-acre space on the existing Morewood parking lot and will cost approximately $200 million to complete. The new building is being constructed with sustainability in mind–the team has designed the structure to achieve LEED (Leadership in Energy and Environmental Design) Gold Certification standards. Smart technologies will be reinforced within the structure of the building. Its modern design, massive open spaces, concrete curves, abundance of windows, natural light and views will more than accommodate the future needs of thousands of CMU students, faculty, staff and visitors. 
Special thanks to our colleagues at Campus Design and Facility Development! If you're a company or organization interested in attending a Friends of the Scott Institute event, reach out to Anna J. Siefken, Associate Director for Innovation and Strategic Partnerships.