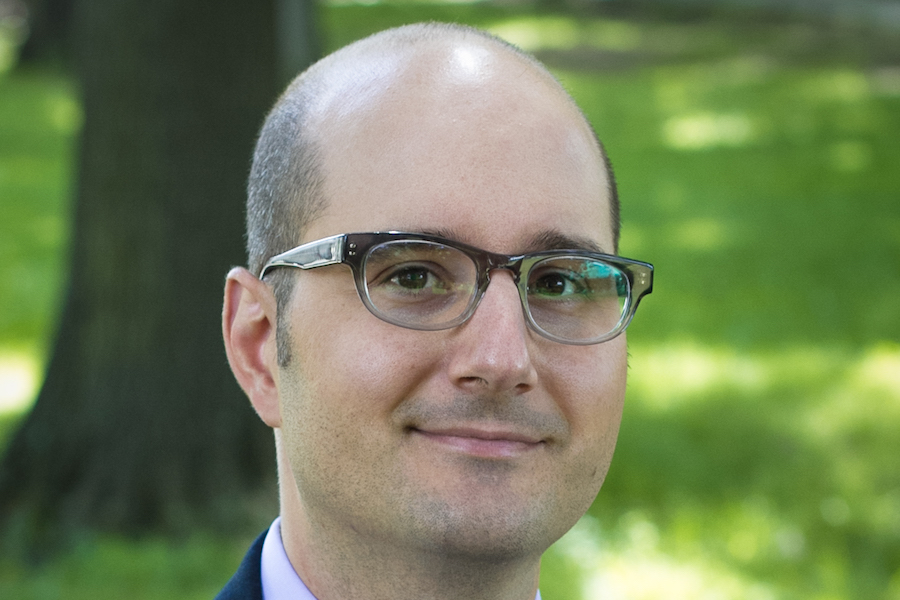 October 17, 2017
Samaras to Present at Congressional Robotics Caucus Briefing on Autonomous Vehicles
On Oct. 24, Scott Institute faculty affiliate and Civil and Environmental Engineering Assistant Professor Costa Samaras will present at a luncheon briefing titled "Connected & Autonomous Vehicles (AV): Incorporating AVs into our Transportation Infrastructure" hosted by the Robotics Caucus Advisory Committee in conjuntion with the Congressional Robotics Caucus. 
Additional speakers on the panel include Chuck Thorpe, Clarkson University dean of the School of Arts & Sciences and chair of The American Society of Mechanical Engineers (ASME) Robotics Public Policy Task Force and Joe Jarzombek, global manager of Synopsys Software Integrity Group; Synopsys, Inc, a company specializing in Electronic Design Automation. 
Implementing the use of AVs requires policymakers to adjust legal and regulatory framework. Therefore, it's essential they understand the challenges and opportunities facing this integration. The panel of experts will offer insight into how autonomous cars are expected to improve safety and solve transportation challenges, while discussing regulatory hurdles and how public policies can play a role in ensuring that these advanced technologies can unlock the economic value they promise.
The event, which is sponsored by ASME, Carnegie Mellon University and The Institute of Electrical and Electronics Engineers-USA, will take place on Tuesday, Oct. 24 from 12:00 p.m. to 1:30 p.m. in the House Transportation and Infrastructure Hearing Room of 2167 Rayburn House Office Building. Robotics Caucus Co-Chairs Congressmen Mike Doyle and Rob Woodall are scheduled to give opening remarks.
RSVP to b.concepcion@ieee.org.