July 20, 2017
Former DOE CFO To Join Scott Institute For Energy Innovation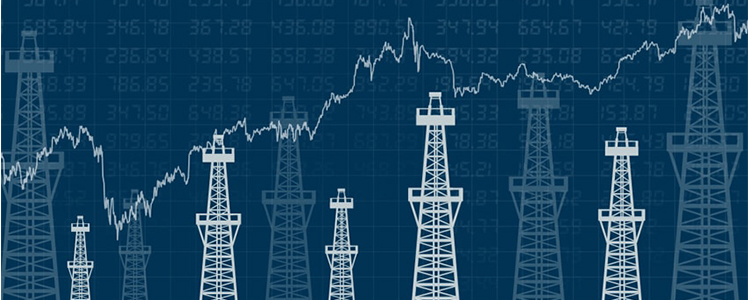 On Aug. 1, Joseph S. Hezir, the U.S. Department of Energy's (DOE) former chief financial officer, will join Carnegie Mellon University's Wilton E. Scott Institute for Energy Innovation as Professor of the Practice. 
Hezir, who earned degrees in chemical engineering and public policy from Carnegie Mellon, will assist the Scott Institute's leadership team in strategic planning, including developing objectives, strategies and implementation plans. 
"Joe has a highly successful track record working in government, academia and the private sector," said Scott Institute Director Jay Whitacre. "His expertise will help position the Scott Institute in a leadership role in areas of high-impact innovation and further foster the Institute's growth and prominence."
Hezir will accomplish this by providing analysis and insights to help match key trends and emerging issues in the global and domestic energy economies with CMU's interests and capabilities. He'll also be responsible for identifying opportunities to expand the university's energy-related research programs and projects.
"In response to the likelihood of constrained federal energy-related research funding increasing competitive pressures within the research community, Joe will work closely with our energy experts at the Scott Institute to improve mutual understanding of opportunities to match the universities' capabilities with federal energy-related research and development programs and projects—while also helping faculty identify opportunities to enhance existing course curricula and create new courses," Whitacre added.
In addition, Hezir will guest lecture throughout campus and assist in developing new policy oriented publications that will enhance the understanding of policymakers and other stakeholders to the value of research and analysis developed at his alma mater. 
"The Scott Institute has established itself as a world leader in energy innovation, and I am excited to have the opportunity to further advance its work. I also am pleased to be reunited with the Carnegie Mellon community which has been so instrumental in shaping my career path," said Hezir.
Outside of the Scott Institute, Hezir jointly leads the new Energy Futures Initiatives with former DOE officials including Secretary Ernest Moniz and Melanie Kenderdine. The think tank aims to decarbonize the developed world's energy systems, advance clean energy technologies, build the 21st century energy workforce and boost energy security.
In his previous role at the DOE, Hezir led a 200-person team in the strategic planning, programming, formulation and execution of the department's $30 billion budget. He also served as a senior advisor to Moniz on management organization and strategic initiatives. During his tenure, Hezir led the analytical work, advocacy and negotiations processes with U.S. Office of Management and Budget and Congress to secure a total increase in the DOE budget of about 10 percent. 
Prior to joining the department, Hezir was a senior member of the Massachusetts Institute of Technology's Energy Initiative where he served as executive director of "The Future of Solar Energy" study and co-authored "The Future of Natural Gas" study. 
From 1992-2014, Hezir co-founded and served as managing partner of EOP Group Inc.—providing strategic advice to corporations, non-profit organizations and industry trade associations on environmental, energy and federal budget and regulatory policy. He also formed EOP Education, LLC and EOP Foundation, Inc. Hezir co-authored two books published by the foundation titled "Understanding the Budget of the United States Government" and "Understanding the Regulatory Policy of the United States Government." 
Before that, he served in positions of increasing responsibility at the White House Office of Management and Budget, rising to the level of senior career official responsible for federal energy, science and technology and space exploration policies and budgets. Mr. Hezir was the recipient of the William A. Jump Foundation Award for federal financial management and also received the President's Outstanding Federal Executive Award in 1989.
Early in his career, Hezir worked for Exxon Research and Engineering Company, the U.S. Environmental Protection Agency and on President Carter's "Presidential Reorganization Project. He has advised a number of public policy and public service organizations including the NASA Advisory Council. 
Related:
Contact:
Amanda King
412-268-6741
### 
The Wilton E. Scott Institute for Energy Innovation works through the academic units of Carnegie Mellon University to find solutions for the nation's and the world's energy challenges including pathways to a low carbon future, smart grid, new materials for energy, shale gas, and building energy efficiency through research, strategic partnerships, public policy outreach and education.