BioRAFT-Enterprise Safety, Compliance & Training Software
Whether you work in a laboratory, shop area, art studio, maker space, or in a SLICE construction area, EH&S wants to help you meet all of your safety needs. BioRAFT software will assist in meeting these needs and includes compliance, training requirements, and safety inspections.
Have you received an email from support@bioraft.com?
BioRAFT will send email notifications when you are due for training or have received an inspection report. The automated messages come directly from the BioRAFT with bioraft.com domain name. EH&S wants to assure you that this email is legitimate. It is NOT a phishing email.
For some, these email notifications can end up in your Junk folder. To change this setting in Outlook, right click on the message and add support@bioraft.com to either "add sender's domain to safe senders list" or "add sender to safe senders list."  
For all questions or concerns with BioRAFT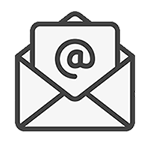 support@bioraft.com
Instructions for Principal Investigators, Shop Managers and Group Safety Coordinators
Carnegie Mellon has extended the use BioRAFT to include all areas working with hazards. At CMU, our goal is to annually inspect all laboratories, shops, art studios, maker spaces, and SLICE construction areas.
BioRAFT will refer to all EH&S safety inspected spaces as labs.  At CMU, we call labs Groups.  While your space may not be considered a lab, you will still click on the text Lab Inspections to see your inspections.
How do I access my group?
On left side menu bar (gray section), click on Group Name to expand selection

Note: you may belong to more than one group

Click on View Lab Profile
What is in my Group profile?
Lab Profile – summary of lab spaces, documents, equipment, inspections, and members
Compliance Dashboard - summary of personnel with job activities, training requirements, and inspection summary
View Members –manage members, add new members, assign optional access, and job activities
Send Lab Message –email group members and copy others in CMU's LDAP system
Self-Inspections –perform mock inspections of group spaces
How do I add spaces?
To view your spaces, click on the Spaces option on the View tab.
Spaces are rooms connected to groups that are using the space.  Some spaces may be connected to more than one group.  
To add/remove spaces, contact EH&S. 
Equipment
To view your equipment, click on the Equipment option on the View tab.
This section allows you to view any safety-related, certified or regulated equipment used by your Group or in your Spaces.
Currently, the equipment option is under construction.  For additional questions, contact EH&S.
How do I access documents?
To view your documents, click on the Documents option on the View tab.
Types of documents that can be uploaded into BioRAFT include:

Permits
Policy/Procedure
Standard Operating Procedure 
Note: Contact EH&S for approval and upload of Permit-to-Work-Alone and PHS documents
To add documents:
Click Attach a New Document
Choose Type
Select Classification
Attach file from computer
Enter description (e.g. Chloroform PHS Form)
Click Submit
How do I add members?
To view your members, click on the Members tab.
Members are people who are part of your group. 
To add a member:
Type three or more letters of first and/or last name, or their Andrew User ID in the Name box. Andrew User IDs are the most accurate and preferred means of entry.
Select the Designation most appropriate for the role the person has in your group.
Under Optional Access in BioRAFT

If you have a Lab Manager, Supervisor, or other personnel that would like to be able to manage the groups BioRAFT page, select:

Edit Basic Group Information
Edit Group Equipment Inventor
Group Safety Coordinator

Under Job Activities, verify that default activities are correct.
Click Look/Up Add to add the person.  Confirmation is provided.
Why can't I find my group member?
If personnel have two letters only in their name (e.g. Ho, Yi, Xu, Li etc.), you will need to type an additional name or use the AndrewID.
If there is more than one person with the same name, it will display both persons and their AndrewID/email address.
Use the AndrewID to confirm the correct entry.
If in doubt, search the CMU directory to confirm the department.
How do I remove a group member?
To view your members, click on the Members tab.
To remove a member:
Click Remove next to the member's name
Click Confirm.  Confirmation is provided.