University Seal
Role: The Carnegie Mellon University Seal, the Seal, is the most formal academic brand expression of the university. Use of the Seal denotes history, academia and official purpose. Examples of these include diplomas and the highest awards or certificates as well as presidential, trustee, academic or official legal documents.
The full-color Seal is reserved for president and executive office materials and events only. The 1-color version is available for use within the following standards:

The Seal can be used for formal academic occasions and products, including items for commencement, gift items, appropriate clothing and environmental graphics.

Do not use the Seal with any other official or non-official identity mark.

Do not separate or modify the elements of the Seal.
In some cases, the Seal may be cropped. If so, the words, "Carnegie Mellon" must remain readable.
The Seal is available in the primary color palette of Carnegie Red, Black, Steel Gray, Iron Gray and White. Please retain color restrictions associated with the university's Wordmark (see Acceptable Wordmark Colors).
Digital media occasionally requires variations to the minimum size and safe zones. If faced with these challenges, contact University Communications & Marketing at marketing-info@andrew.cmu.edu for custom solutions or approval.
4-Color Seal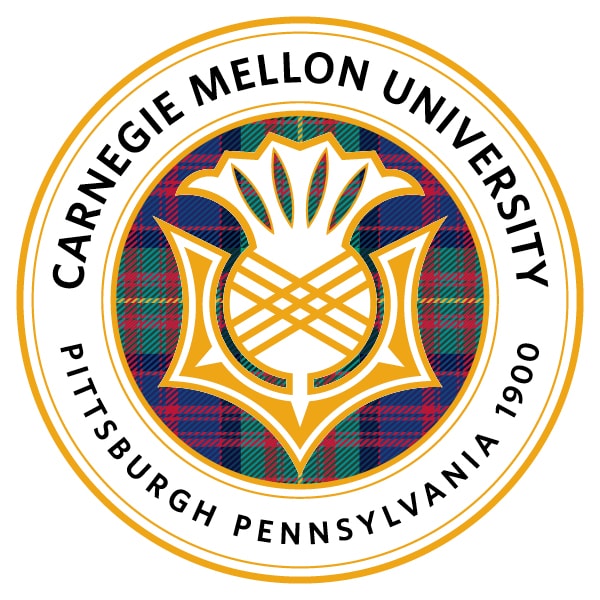 Reserved for president and executive office materials and events only.
Minimum Size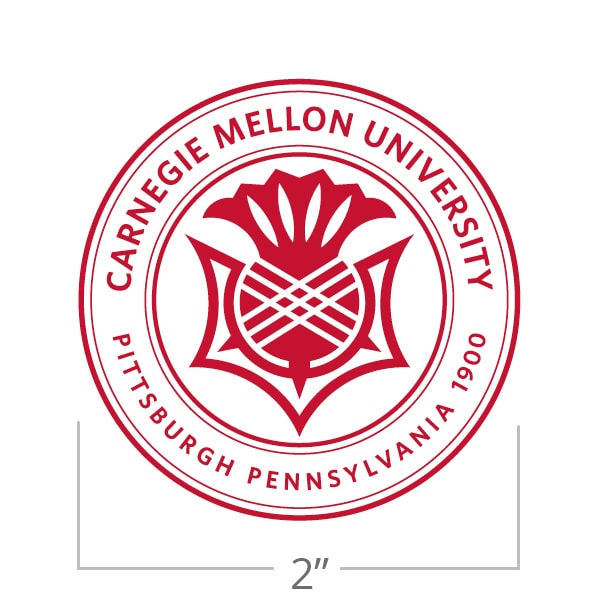 Print size minimum for the Seal is 2 inches in diameter.
Safe Zone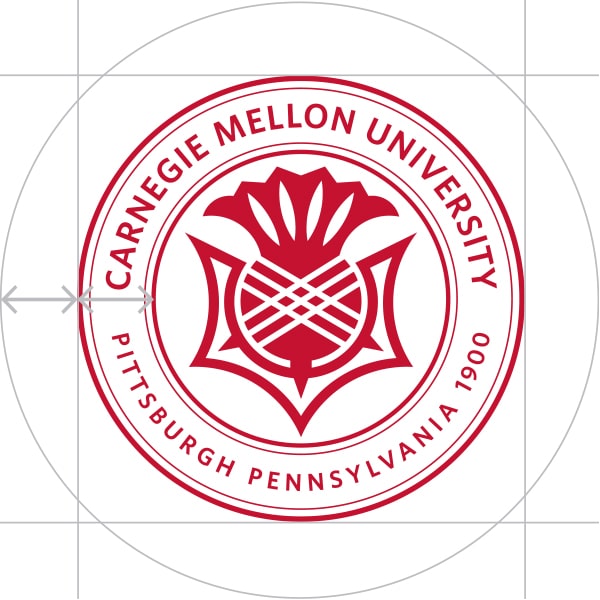 Leave at least one 'ring-width' of buffer around the Seal.