Name and Color: The Tartan
A tartan is woven wool fabric with a plaid design. It originated in Scotland, where every family — or clan — represented their lineage with a one-of-a-kind pattern worn proudly as a brand.
The son of a Scottish weaver, our founder Andrew Carnegie inspired the Tartan as the official athletics team name and later a school color. It suits us. Brands us. And binds us together as one unique and proud — clan.
Our Tartan is a direct throwback to the one from Carnegie's family. The field is dramatic dark blue. Heavy green strokes cross horizontally and vertically. Alternating thick and thin red stripes intersect with perfectly centered, bright yellow pinstripes for a vibrant pop.
The weaving of colors and line-weights in the Tartan represents different thoughts, interests, backgrounds and skills coming together to make up the fabric of our bold, colorful and unorthodox university.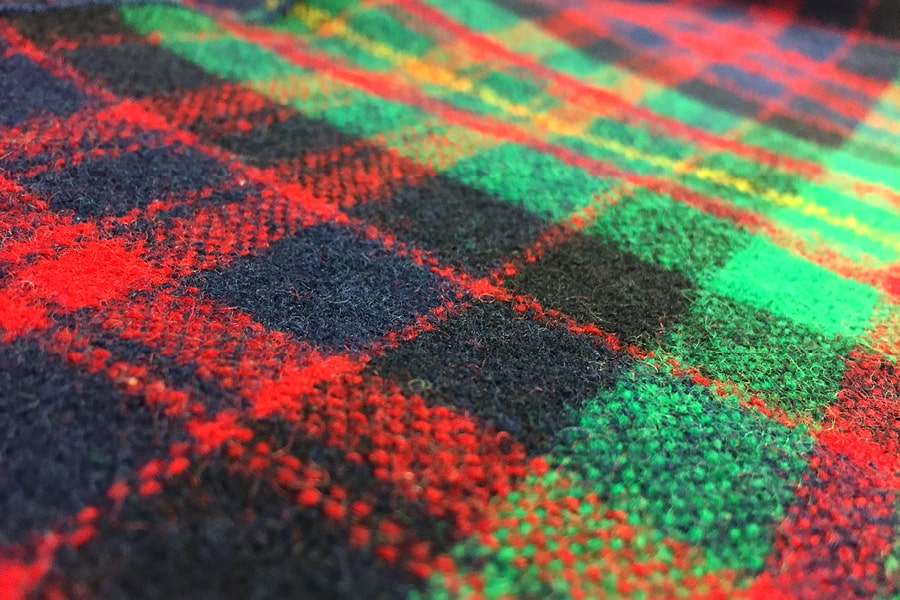 Motto: "My heart is in the work."
In 1900, Andrew Carnegie founded a technical institute for the city of Pittsburgh so that a diverse working-class of men and women could earn practical skills, trades and crafts to enhance their careers, lives and communities. As he donated $1 million to create the Carnegie Technical Schools, the Scottish American industrialist and philanthropist wrote a letter to the city of Pittsburgh that included the words, "My heart is in the work." These words became our university motto. And they still ring true today.
At CMU, we think about work a little differently. There's a passion, a curiosity and a determination across our university that you won't find anywhere else. There's a fire in the belly to do the work that matters. And there's real heart for making the world a better place. At CMU, we love what we do — and that's why nothing that we do feels like work.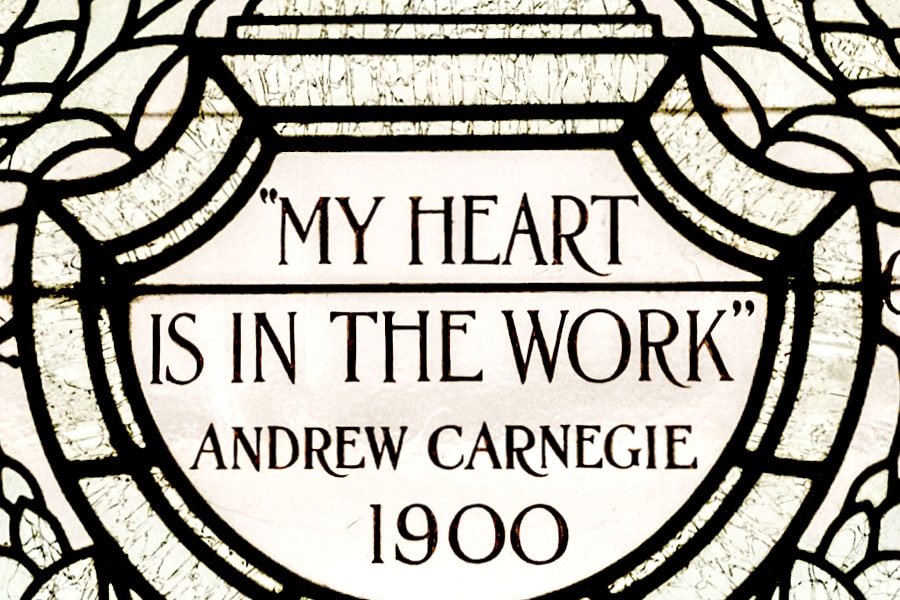 Mascot: Scottish Terrier
In 2007, the Scottish Highland Terrier was named the official mascot of Carnegie Mellon University. The Scottie is a confident, independent and spirited breed, nick-named by the Earl of Dumbarton as "the diehard." They are fearless, often aggressive around larger dogs and relentless when hunting. The Scottie is extremely loyal and has lived in the presence of Scottish royalty and American presidents. A proven winner, the Scottie has won best-of-breed multiple times in the world's highest canine competition. When referring to the breed, spell "Scottie." When referring to our mascot, spell "Scotty" (e.g., Carnegie Mellon University's mascot is named Scotty, a Scottie that stands 11 inches high).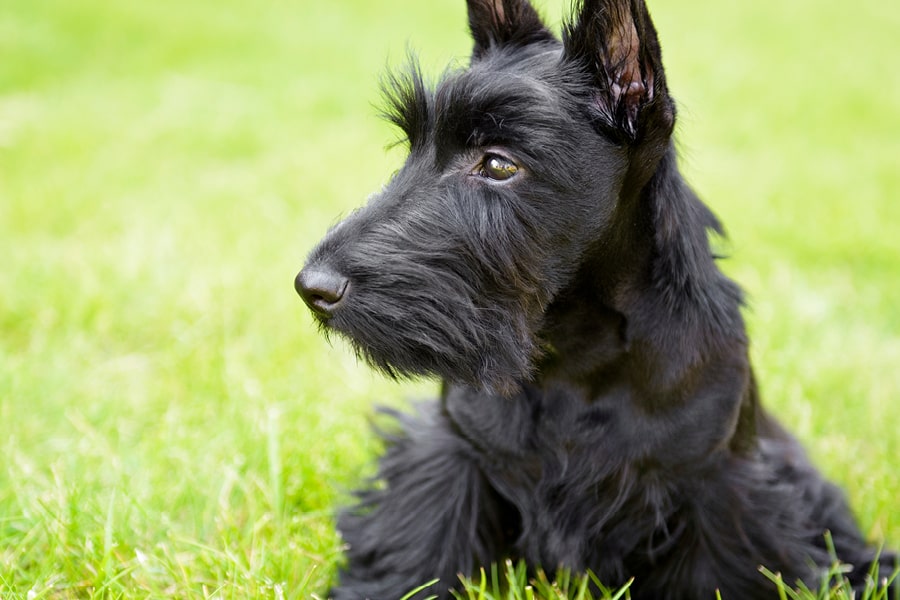 Symbol: The Thistle
The original Seal of the Carnegie Technical School honored Andrew Carnegie's Scottish heritage with a stylistic thistle, the national flower of Scotland. According to Scottish legend, a Viking force — going barefoot to be undetected — planned to overtake a band of sleeping Scots. When a Viking soldier stepped on a thistle, he cried out in pain. The Scots woke, rushed into battle and went on to victory. To a Scot — and the CMU community — there's no greater honor than to receive a thistle, symbolizing:
Strength – Our strength is in the work we do. Our hearts are in the work. Our minds are wired to be equal parts fearless and curious.
Bravery – Challenges aren't obstacles, but rather, opportunities. We inspire each other to dig in, dive deeper and peel back the extra layer — continually searching for breakthroughs that will make a difference.
Determination – We are determined to ask the hard questions facing society. We are unwavering in our pursuit of the answers. We are relentless in exploring solutions no one has dreamed of.
Devotion – We are devoted to Carnegie Mellon University. We are devoted to its experimentation, its rigor and research, and its impact on humanity and the world.
Durability – We're known for our toughness and resilience. Our ability to withstand challenges and demands goes back to our founder's steel mill roots.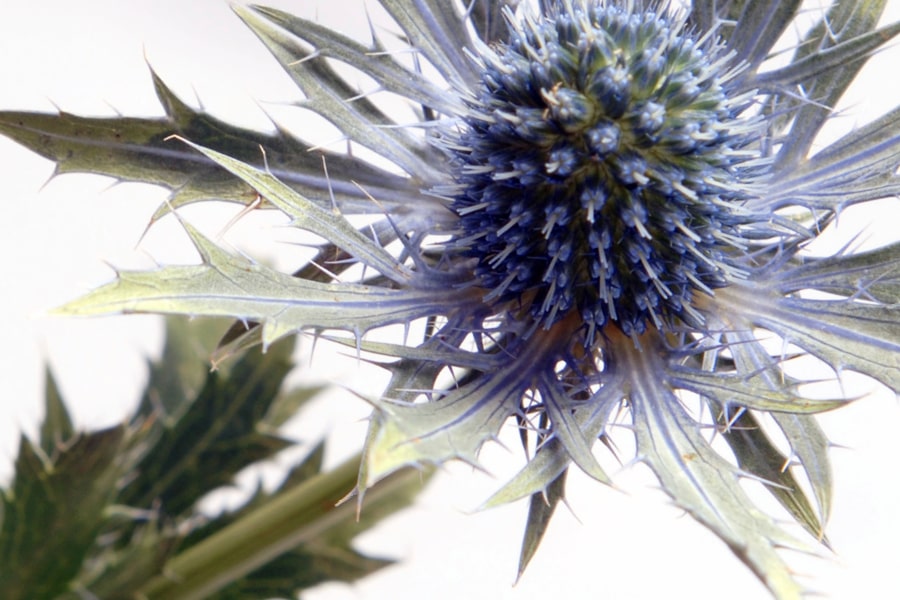 Tradition: The Fence
What once was a fence that separated the Carnegie Tech buildings from the Margaret Morrison women's school now brings students together. 
A long tradition of students has been to paint the fence with messages, as a campus billboard. Student-driven rules have been passed down through word-of-mouth only; any student can paint the fence provided they paint the entire length between midnight and sunrise using only a paintbrush; those who want to protect their message must post at least two people to guard the fence.
Groups of students often camp out overnight as a bonding experience and one of their most memorable moments at CMU. The Fence is often a gathering place for moments of silence and community gatherings.
The original wood structure collapsed under the weight of the many layers of paint in 1993 ― ending its reign as "the world's most painted object" by the Guinness Book of World Records. A new fence was constructed out of concrete ― anticipating the tradition to continue. The new fence has already accumulated paint over four inches thick.