Dr. Shawn K. Kelly
Adjunct Associate Professor, Biomedical Engineering
Senior Systems Scientist, Engineering Research Accelerator
Research Biomedical Engineer, VA Pittsburgh Healthcare System
Contact
Address
6113 Scott Hall
Carnegie Mellon University
5000 Forbes Avenue
Pittsburgh, PA 15213
Education
S.B., Electrical Engineering, Massachusetts Institute of Technology, 1996
M.Eng., Electrical Engineering, Massachusetts Institute of Technology, 1998
Ph.D., Electrical Engineering, Massachusetts Institute of Technology, 2003
Bio
Dr. Shawn K. Kelly is an electrical and biomedical engineer and Senior Systems Scientist at Carnegie Mellon University, as well as a Research Biomedical Engineer with the Department of Veterans Affairs.  He is developing a visual prosthesis for the blind, as well as other implantable medical devices.
He received the S.B., M.Eng., and Ph.D. in electrical engineering from the Massachusetts Institute of Technology in 1996, 1998, and 2003, respectively.  He joined Carnegie Mellon University in 2011 and designs circuits for neural stimulation and recording, as well as wireless power and data telemetry.
Research
Dr. Kelly develops technologies for medical devices, including stimulation and recording circuits, wireless power and data telemetry circuits, and implantable device packaging technologies.  He has worked on a retinal prosthesis to restore sight to the blind for over 20 years, and patented a low-power neural stimulation architecture.  He is working to bring the retinal prosthesis to clinical trials in the coming few years.  Dr. Kelly has worked for the past several years to develop a non-invasive high-density brain recording system for diagnosing brain trauma.  His is working on novel electrodes for improving recordings from this device.  He is also working on a microfabricated packaging technology that will enable smaller, higher-density implanted medical devices. 
Research Interests: retinal prostheses for the blind; neural prostheses; neural stimulation circuitry; wireless power and data telemetry for medical devices;  hermetic packaging for medical devices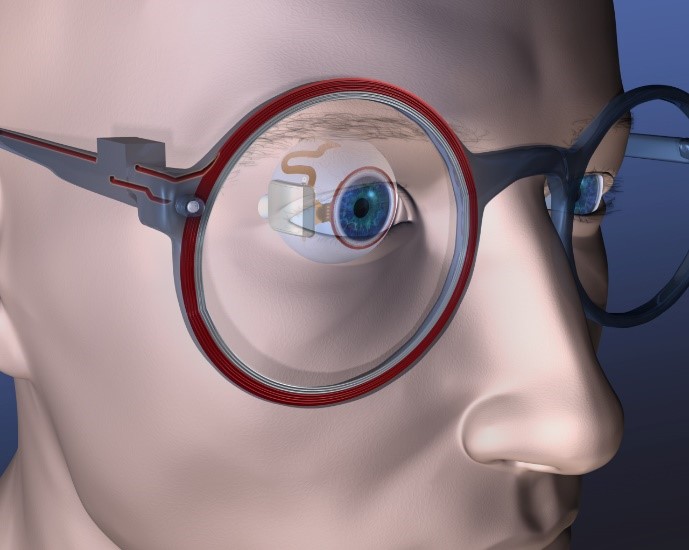 Awards and Recognition
VA Career Development Award, 2008

Best Paper, IEEE ISABEL conference, 2009