Dr. Matthew A. Smith
Professor, Biomedical Engineering and Carnegie Mellon Neuroscience Institute; Co-Director, Center for the Neural Basis of Cognition
Contact
Address
Mellon Institute 115
Carnegie Mellon University
4400 Fifth Avenue
Pittsburgh, PA 15213
Education
B.S., Biology and Psychology, Canisius College, 1997
Ph.D., Neural Science, New York University, 2003
Bio
Matt Smith's core interest lies in understanding the brain's mechanisms for interpreting visual inputs, processing them, and generating motor outputs. His work merges a host of backgrounds, from computational approaches to electrophysiology, to better understand how groups of neurons give rise to visual perception, cognition, and action.
Smith is a Professor of Biomedical Engineering and the Carnegie Mellon Neuroscience Institute. He was a recipient of a NIH K99/R00 Pathway to Independent Award and a Career Development Award from Research to Prevent Blindness. His work has been funded by the NIH, NSF, Research to Prevent Blindness, Schaffer Foundation for Glaucoma Research, and Hillman Foundation.
Research
In sighted individuals, vision is the foundation of perception and an important contributor to decision-making, planning, and memory. Yet the neuronal basis of how we construct internal representations of external visual scenes remains largely unknown. Research in the Smith laboratory is aimed at understanding how groups of neurons interact to construct our visual perception of the visual world, and then access that perception in service of cognition and motor outputs. We do this with a host of methods, combining computational and experimental approaches to understand the brain and its functions in both normal and disease states. A particular focus of the work in the Smith lab involves bridging across scales and methodologies in neural engineering approaches, leveraging the information provided by each. This involves combining local signals from single neurons with more global signals such as electroencephalography at the scalp or near-infrared imaging of blood oxygenation in the brain.
Research Interests: neural engineering, visual perception, cognition, eye movements, neural circuits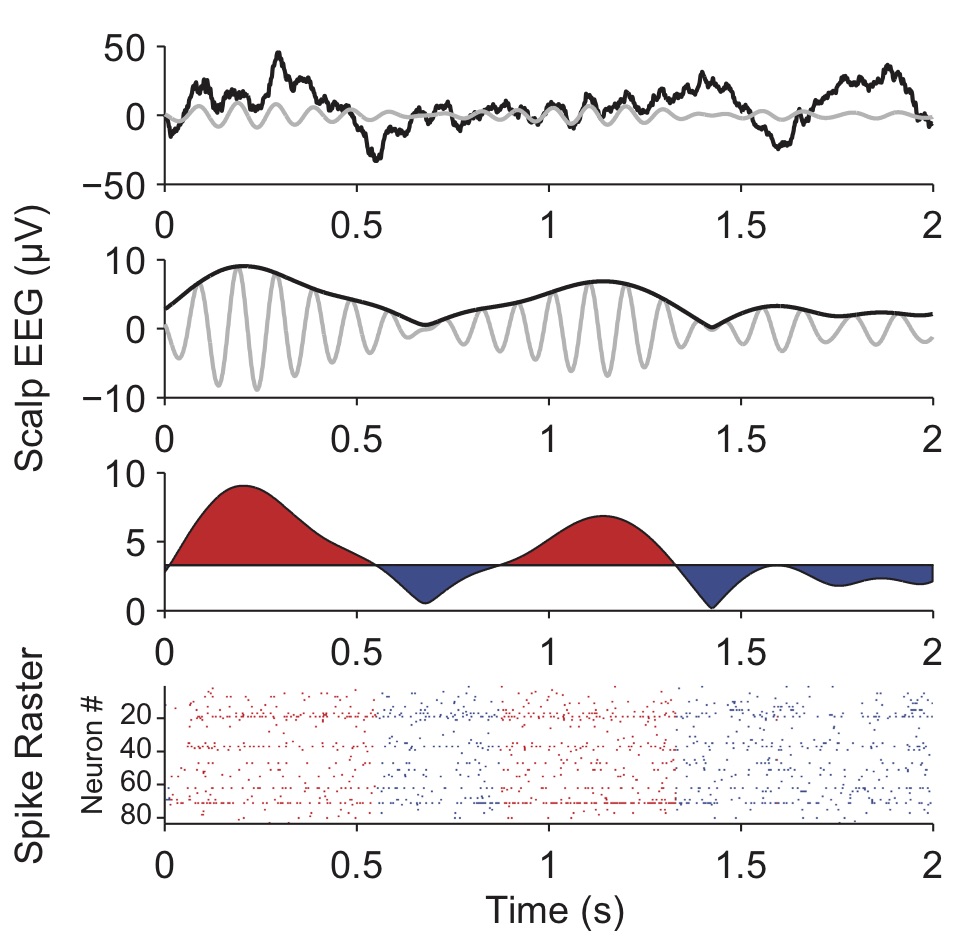 Awards and Recognition
Research to Prevent Blindness Career Development Award
NIH K99/R00 Pathway to Independence Award