C. Joel McManus
Associate Professor

Address: 
255 Mellon Institute
Department of Biological Sciences
Carnegie Mellon University
4400 Fifth Avenue
Pittsburgh, PA 15213
Phone: 412-268-9407
Fax: 412-268-7129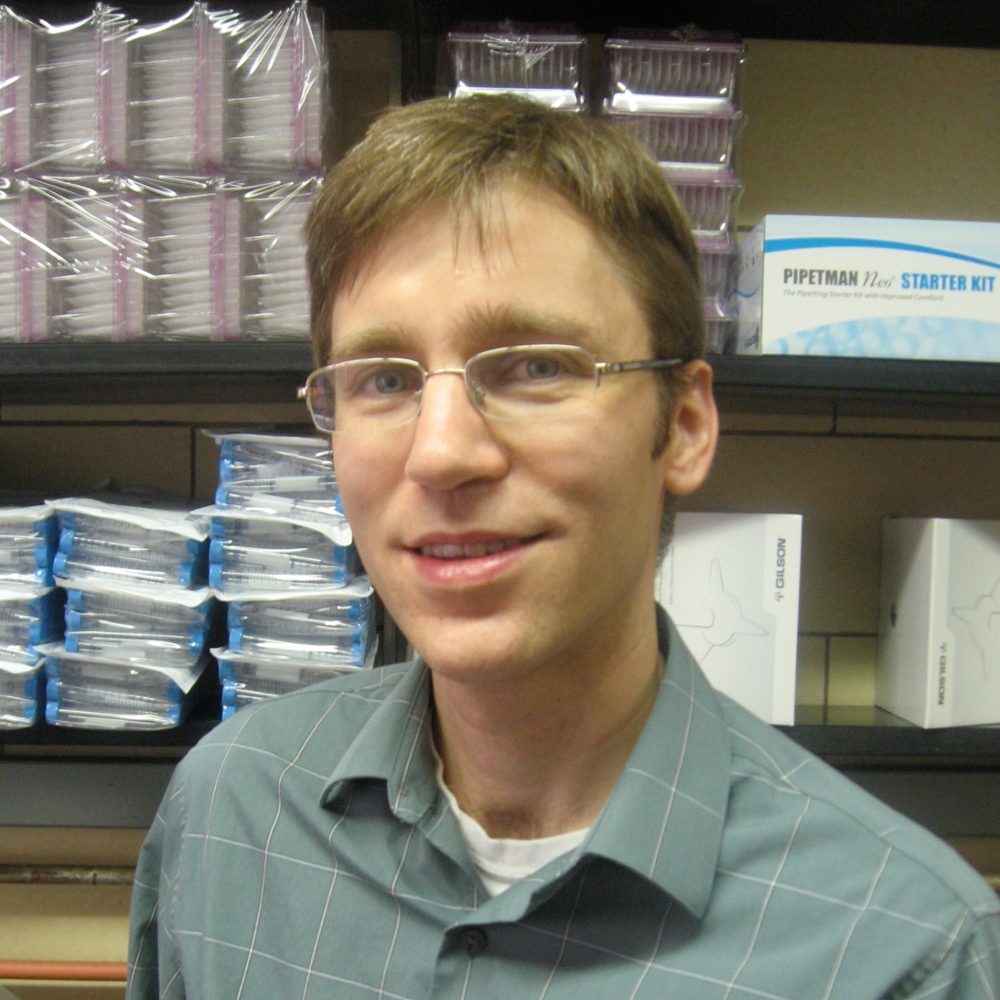 Education
Ph.D., University of Wisconsin, Madison
Postdoctoral Appointment, University of Connecticut Health Center
Research
Gene expression varies between individuals and species, and this variation is largely responsible for phenotypic diversity and disease. Research in the McManus lab focuses on understanding the genetic causes of variation in gene expression. Gene expression involves transcription of DNA into mRNA, alternative splicing of mRNA, translation of mRNA into proteins, and regulation of mRNA and protein levels through turnover pathways. Differences in the regulatory networks controlling these processes lead to gene expression variation. Our lab uses high-throughput sequencing and bioinformatics to compare gene expression processes in multiple Drosophila species. We also use these tools to investigate mRNA structures genome wide. mRNA structures play a large role in gene expression, yet very little is known about the structures of most mRNAs.
Publications
Lin Y, May GE, Joel McManus C. Mod-seq: A High-Throughput Method for Probing RNA Secondary Structure. Methods Enzymol. 2015;558:125-52.

Coolon JD, Stevenson KR, McManus CJ, Yang B, Graveley BR, Wittkopp PJ. Molecular mechanisms and evolutionary processes contributing to accelerated divergence of gene expression on the Drosophila X chromosome. Mol Biol Evol. 2015 Jun 2.

McManus CJ, May GE, Spealman P, Shteyman A. Ribosome profiling reveals post-transcriptional buffering of divergent gene expression in yeast. Genome Res. 2014 Mar;24(3):422-30.

Rafiq K, Shashikant T, McManus CJ, Ettensohn CA. Genome-wide analysis of the skeletogenic gene regulatory network of sea urchins. Development. 2014 Feb;141(4):950-61.

Dembowski J.A., Ramesh M, McManus C. J., and Woolford J.L. Jr. (2013) Identification of the binding site of Rlp7 on assembling 60S ribosomal subunits in Saccharomyces cerevisiae. RNA 19:1639-1647.
McManus CJ, Graveley BR. RNA Structure and the mechanisms of alternative splicing. Curr Opin Genet Dev 21(4):373-9,2011.
May GE, Olson S, McManus CJ, and Graveley BR. Competing RNA secondary structures are required for mutually exclusive splicing of the Dscam exon 6 cluster. RNA 17(2):222-229,2011.
McManus CJ, Duff MO, Eipper-Mains J, and Graveley BR. Global analysis of trans-splicing in Drosophila. Proc Natl Acad Sci USA 107(29):12975-12979, 2010.
McManus CJ, Coolon JD, Duff MO, Eipper-Mains J, Graveley BR, and Wittkopp PJ. Regulatory Divergence in Drosophila revealed by mRNA-seq. Genome Res 20(6):816-825, 2010.
McManus CJ, Graveley BR. Getting the message out. Mol Cell. 31(1):4-6, 2008.