Jonathan W. Jarvik
Associate Professor

Address: 
261 Mellon Institute
Department of Biological Sciences
Carnegie Mellon University
4400 Fifth Avenue
Pittsburgh, PA 15213
Phone: 412-268-3398
Fax: 412-268-7129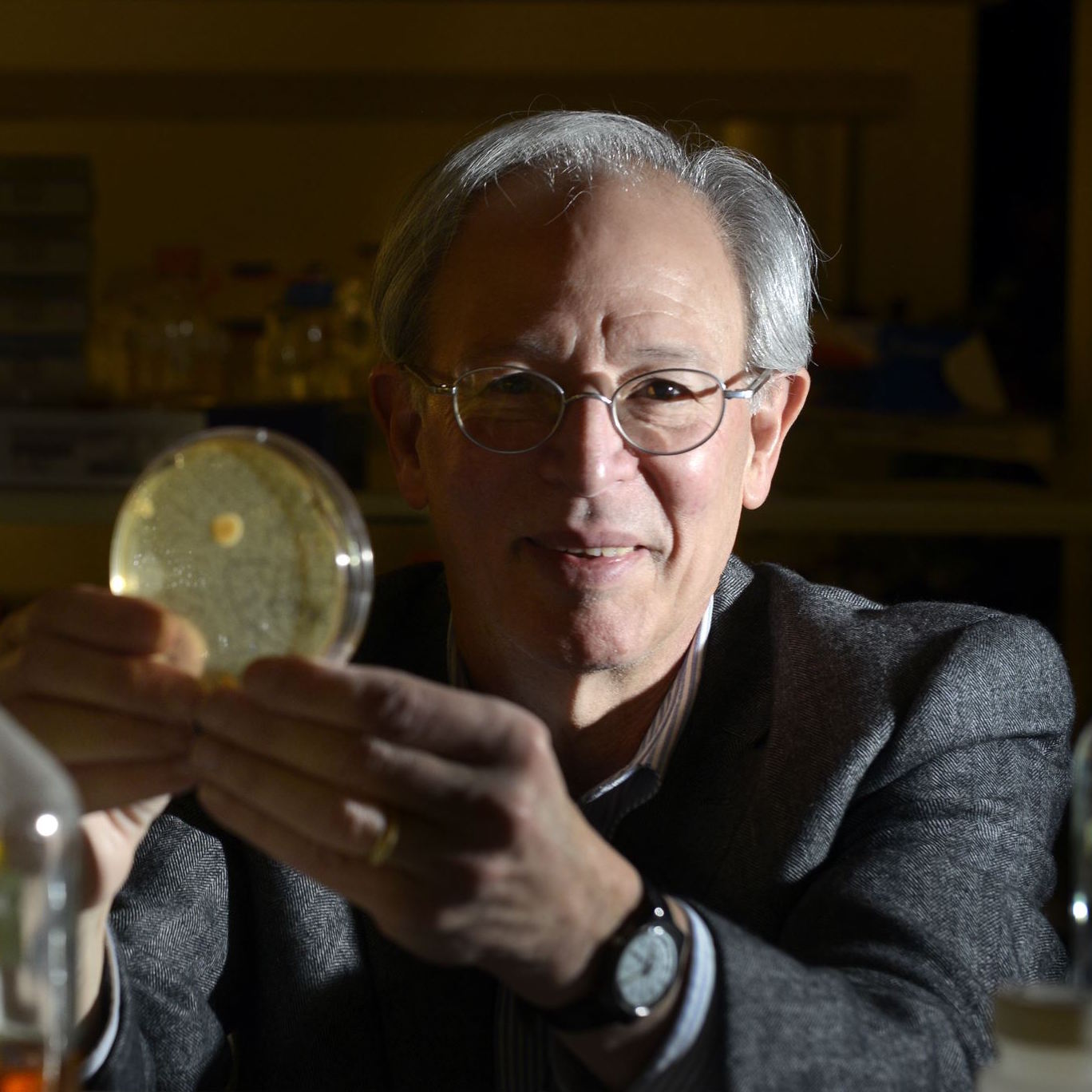 Education
Ph.D., Massachusetts Institute of Technology
Postdoctoral Appointment, Yale University
Research
CD-tagging
Efforts in my laboratory continue to advance CD-tagging, a method for genomic and proteomic discovery that generates cell lines that express proteins tagged with GFP or other reporters. Unlike other approaches for generating reporter-tagged cell lines, CD-tagging generates cells in which native transcriptional regulation and alternative splicing of the tagged genes are preserved.
The CD-tagging approach enables:
Discovery of previously unknown or poorly characterized proteins,
Observation and quantitation of the location and abundance of individual protein species in living cells and tissues,
Purification of tagged transcripts and proteins for biochemical and/or functional analysis,
Discovery and analysis of posttranslational modifications and protein-protein interactions, and
Development of new cell based assays.
Current work in the laboratory is focused on production and analysis of CD-tagged clones in mouse and human cultured cell lines and in mouse embryonic stem cells (mES cells).
FAP-based Biosensor Development
We have had considerable success in developing new live-cell assays for membrane protein translocation that employ FAP-based biosensors. FAPs are a new class of genetically encoded fluorescent tag developed in the Molecular Biosensor and Imaging Center (MBIC) here at CMU. FAP tags exhibit fluorescence only when bound to certain soluble fluorogens such as thiazole orange or malachite green.
Current work is focused on tracking protein translocation to or from the plasma membrane for a number of G-protein coupled receptors (GPCRs), and for the cystic fibrosis transmembrane conductance regulator (CFTR) and associated proteins. Additional efforts are aimed at developing new biosensors of protein proximity in living cells.
Publications
Vasilev KV, Gallo E, Shank N, Jarvik JW. Novel Biosensor of Membrane Protein Proximity Based on Fluorogen Activated Proteins. Combinatorial chemistry & high throughput screening. 2016; 19(5):392-9.
Wu Y, Stauffer SR, Stanfield RL, Tapia PH, Ursu O, Fisher GW, Szent-Gyorgyi C, Evangelisti A, Waller A, Strouse JJ, Carter MB, Bologa C, Gouveia K, Poslusney M, Waggoner AS, Lindsley CW, Jarvik JW, Sklar LA.Discovery of Small-Molecule Nonfluorescent Inhibitors of Fluorogen-Fluorogen Activating Protein Binding Pair. Journal of biomolecular screening. 2016; 21(1):74-87.
Gallo E, Snyder AC, Jarvik JW. Engineering tandem single-chain Fv as cell surface reporters with enhanced properties of fluorescence detection. Protein Eng Des Sel. 2015 Apr 5. 

Gallo E, Wienbar S, Snyder AC, Vasilev KV, Armitage BA, Jarvik JW. A Single-Chain-Variable-Fragment Fluorescence Biosensor Activates Fluorogens from Dissimilar Chemical Families. Protein Pept Lett. 2014 Jun 16.

Fisher GW, Fuhrman MH, Adler SA, Szent-Gyorgyi C, Waggoner AS, Jarvik JW. Self-Checking Cell-Based Assays for GPCR Desensitization and Resensitization. J Biomol Screen. 2014 May 12.

Gallo E, Jarvik J. Fluorogen-Activating scFv Biosensors Target Surface Markers on Live Cells Via Streptavidin or Single-Chain Avidin. Mol Biotechnol. 2014 Feb 23.

Wu Y, Tapia PH, Jarvik J, Waggoner AS, Sklar LA. Real-time detection of protein trafficking with high-throughput flow cytometry (HTFC) and fluorogen-activating protein (FAP) base biosensor. Curr Protoc Cytom. 2014 Jan 2;67:Unit 9.43.

Wu Y, Tapia PH, Fisher GW, Waggoner AS, Jarvik JW, Sklar LA. High-throughput flow cytometry compatible biosensor based on fluorogen activating protein technology. Cytometry A 83:220-226, 2013.
Wu Y, Tapia PH, Fisher GW, Simons PC, Strouse JJ, Foutz T, Waggoner AS, Jarvik JW, Sklar LA. Discovery of regulators of receptor internalization with high-throughput flow cytometry. Mol Pharmacol. 82:645-657, 2012.
Holleran JP, Glover ML, Peters KW, Bertrand CA, Watkins SC, Jarvik JW, Frizzell RA. Pharmacological rescue of the mutant cystic fibrosis transmembrane conductance regulator (CFTR) detected by use of a novel fluorescence platform. Mol Med.18:685-696, 2012.
Saunders MJ, Szent-Gyorgyi C, Fisher GW, Jarvik JW, Bruchez MP, Waggoner AS. Fluorogen activating proteins in flow cytometry for the study of surface molecules and receptors. Methods 57:308-317, 2012.
Pope WH, Jacobs-Sera D, Russell DA, Peebles CL, Al-Atrache Z, Jarvik JW et al. Expanding the diversity of mycobacteriophages: insights into genome architecture and evolution. PLoS One. 2011 6: e16329, 2011.
Oprea TI, Bauman JE, Bologa CG, Buranda T, Chigaev A, Edwards BS, Jarvik JW, et al. Drug Repurposing from an Academic Perspective. Drug Discov Today Ther Strateg. 8:61-69, 2011.
Holleran J, Brown D, Fuhrman MH, Adler SA, Fisher GW and Jarvik JW. Fluorogen-activating proteins as biosensors of cell-surface proteins in living cells. Cytometry A, 77: 776-782, 2010.
Fisher GW, Adler SA, Fuhrman MH, Waggoner AS, Bruchez MP and Jarvik JW. Detection and quantification of B2AR Internalization in Living Cells using FAP-based biosensor technology. J. Biomolecular Screening, 15: 703-709, 2010.
Szent-Gyorgyi C, Schmidt BA, Creeger Y, Fisher GW, Zakel KL, Adler S, Fitzpatrick JA, Woolford CA, Yan Q, Vasilev KV, Berget PB, Bruchez MP, Jarvik JW and AS Waggoner. Fluorogen-activating single-chain antibodies for imaging cell surface proteins. Nat Biotechnol. 26:235-240, 2008.

Full PubMed Listings