N. Luisa Hiller
E
berly Family Career Development Associate Professor of Biological Sciences

Address: 
223 Mellon Institute
Department of Biological Sciences
Carnegie Mellon University
4400 Fifth Avenue
Pittsburgh, PA 15213
Phone: 412-268-2081
Fax: 412-268-7129

Lab Website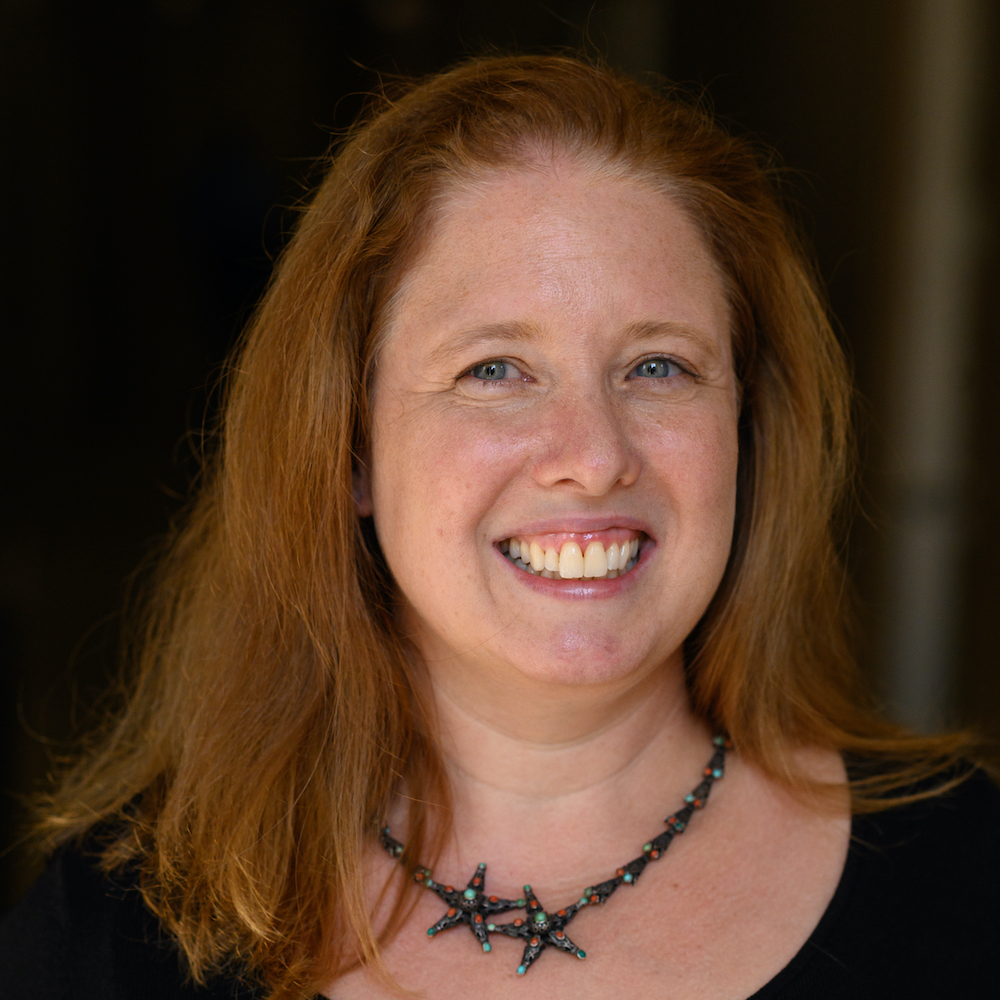 Education
Ph.D., Northwestern University Medical School
Postdoctoral Appointment, Center for Genomic Sciences at Allegheny-Singer Research Institute
Research
Billions of bacteria colonize the healthy human body. Conversely, bacterial infections are among the leading causes of human morbidity and mortality. My laboratory is interested in understanding the role of bacteria in both health and disease. Our current focus is on the commensal pathogen Streptococcus pneumoniae, an organism with enormous genotypic/phenotypic variations among pneumococcal strains, as well as a high degree of genomic plasticity.
To study and better understand this genomic diversity and plasticity in the context of both isolated infections and in epidemics, my laboratory applies techniques of comparative genomics, bioinformatics, and phylogenetics to banked bacterial isolates from clinical infections. Furthermore, the integration of comparative genomics and clinical phenotype provides a rich source of data from which to generate hypotheses on gene function and mechanism, which we verify using molecular and cellular biology techniques in the laboratory.
My laboratory is investigating the following critical questions: (1) if and how the distributions of bacterial strains present in carriage differ from those in infections, (2) how related these different strains are from one another, (3) in what time frame and to what extent do strains modify their genetic compositions, (4) what factors affect their genomic plasticity and, (5) what molecules facilitate intra- and inter-species communications and host interactions.
Publications
1. Motib A, Guerreiro A, Al-Bayati F, Piletska E, Manzoor I, Shafeeq S, Kadam A, Kuipers O, Hiller L, Cowen T, Piletsky S, Andrew P, Yesilkaya H. Modulation of Quorum Sensing in a Gram Positive Pathogen by Linear Imprinted Copolymers with anti-Infective Properties. Angew Chem Int Ed Engl. 2017 Nov 15. doi: 10.1002/anie.201709313 PMID: 29140595
2. Antic I, Brothers KM, Stolzer M, Lai H, Powell E, Eutsey R, Cuevas RA, Miao X, Kowalski RP, Shanks RMQ, Durand D, Hiller NL. Gene Acquisition by a Distinct Phyletic Group within Streptococcus pneumoniae Promotes Adhesion to the Ocular Epithelium. mSphere. 2017 Oct 25;2(5). pii: e00213-17. doi: 10.1128/mSphere.00213-17. eCollection 2017 Sep-Oct. PMID: 29085912
3. Cuevas RA, Eutsey R, Kadam A, West-Roberts JA, Woolford CA, Mitchell AP, Mason KM, Hiller NL. A novel streptococcal cell-cell communication peptide promotes pneumococcal virulence and biofilm formation. Mol Microbiol. 2017 May 29. doi: 10.1111/mmi.13721. PMID: 28557053
4. Kadam A, Eutsey RA, Rosch J, Miao X, Longwell M, Xu W, Woolford CA, Hillman T, Motib AS, Yesilkaya H, Mitchell AP, Hiller NL. Promiscuous signaling by a regulatory system unique to the pandemic PMEN1 pneumococcal lineage. PLoS Pathog. 2017 May 18;13(5):e1006339. doi: 10.1371/journal.ppat.1006339. eCollection 2017 May. PMID: 28542565
5. Wei G, Lo C, Walsh C, Hiller NL, Marculescu R. In Silico Evaluation of the Impacts of Quorum Sensing Inhibition (QSI) on Strain Competition and Development of QSI Resistance. Scientific reports. 2016; 6:35136. PubMed [journal] PMID: 27734907, PMCID: PMC5062075
 
6. Eutsey RA, Powell E, Dordel J, Salter SJ, Clark TA, Korlach J, Ehrlich GD, Hiller NL. Genetic Stabilization of the Drug-Resistant PMEN1 Pneumococcus Lineage by Its Distinctive DpnIII Restriction-Modification System. mBio. 2015; 6(3):e00173.PubMed [journal] PMID: 26081630, PMCID: PMC4471560
 
7. Hiller NL, Chauhan A, Palmer M, Jain S, Sotereanos NG, Altman GT, Nistico L, Kreft R, Post JC, Demeo PJ. Presence of bacteria in failed anterior cruciate ligament reconstructions. SpringerPlus. 2015; 4:460. PubMed [journal] PMID: 26339561, PMCID: PMC4551684
 
8. Hiller NL, Eutsey RA, Powell E, Earl JP, Janto B, Martin DP, Dawid S, Ahmed A, Longwell MJ, Dahlgren ME, Ezzo S, Tettelin H, Daugherty SC, Mitchell TJ, Hillman TA, Buchinsky FJ, Tomasz A, de Lencastre H, Sá-Leão R, Post JC, Hu FZ, Ehrlich GD. Differences in genotype and virulence among four multidrug-resistant Streptococcus pneumoniae isolates belonging to the PMEN1 clone. PloS one. 2011;6(12):e28850. PubMed [journal] PMID: 22205975, PMCID: PMC3242761

9. Hiller NL, Ahmed A, Powell E, Martin DP, Eutsey R, Earl J, Janto B, Boissy RJ, Hogg J, Barbadora K, Sampath R, Lonergan S, Post JC, Hu FZ, Ehrlich GD. Generation of genic diversity among Streptococcus pneumoniae strains via horizontal gene transfer during a chronic polyclonal pediatric infection. PLoS pathogens. 2010; 6(9):e1001108. PubMed [journal] PMID: 20862314, PMCID: PMC2940740
10. Donati C, Hiller NL, Tettelin H, Muzzi A, Croucher NJ, Angiuoli SV, Oggioni M, Dunning Hotopp JC, Hu FZ, Riley DR, Covacci A, Mitchell TJ, Bentley SD, Kilian M, Ehrlich GD, Rappuoli R, Moxon ER, Masignani V. Structure and dynamics of the pan-genome of Streptococcus pneumoniae and closely related species. Genome biology. 2010; 11(10):R107. PubMed [journal] PMID: 21034474, PMCID: PMC3218663
11. Ehrlich GD, Hiller NL, Hu FZ. What makes pathogens pathogenic. Genome biology. 2008; 9(6):225. PubMed [journal] PMID: 18598378, PMCID: PMC2481411
 
12. Hiller NL, Janto B, Hogg JS, Boissy R, Yu S, Powell E, Keefe R, Ehrlich NE, Shen K, Hayes J, Barbadora K, Klimke W, Dernovoy D, Tatusova T, Parkhill J, Bentley SD, Post JC, Ehrlich GD, Hu FZ. Comparative genomic analyses of seventeen Streptococcus pneumoniae strains: insights into the pneumococcal supragenome. Journal of bacteriology. 2007; 189(22):8186-95. PubMed [journal] PMID: 17675389, PMCID: PMC2168654
 
13. Bhattacharjee S, Hiller NL, Liolios K, Win J, Kanneganti TD, Young C, Kamoun S, Haldar K. The malarial host-targeting signal is conserved in the Irish potato famine pathogen. PLoS pathogens. 2006; 2(5):e50. PubMed [journal] PMID: 16733545, PMCID: PMC1464399
 
14. Hiller NL, Bhattacharjee S, van Ooij C, Liolios K, Harrison T, Lopez-Estraño C, Haldar K. A host-targeting signal in virulence proteins reveals a secretome in malarial infection. Science (New York, N.Y.). 2004; 306(5703):1934-7. PubMed [journal] PMID: 15591203
 
15. Hiller NL, Akompong T, Morrow JS, Holder AA, Haldar K. Identification of a stomatin orthologue in vacuoles induced in human erythrocytes by malaria parasites. A role for microbial raft proteins in apicomplexan vacuole biogenesis. The Journal of biological chemistry. 2003; 278(48):48413-21. PubMed [journal]