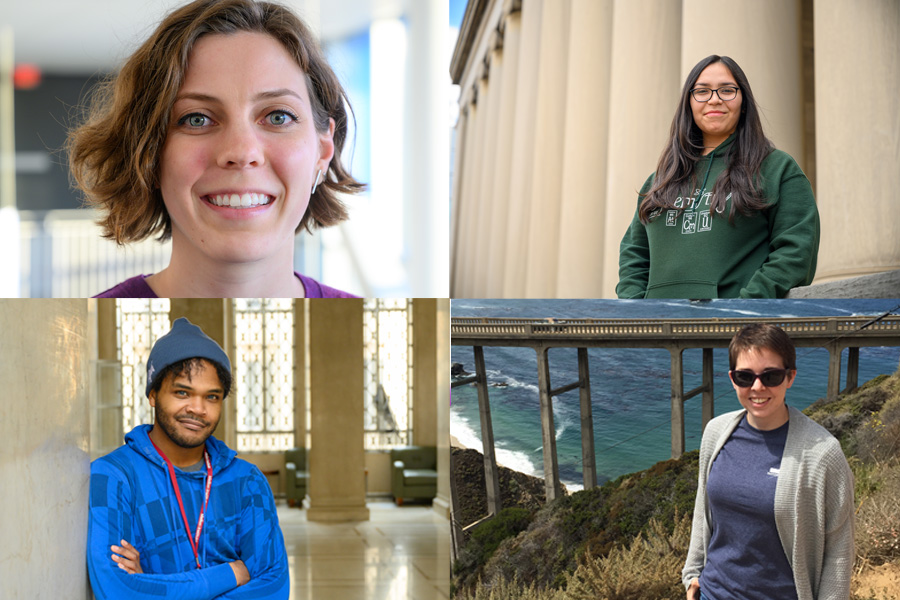 April 08, 2020
Meet MCS's GSA Departmental Reps
By Emily Payne epayne(through)andrew.cmu.edu
Media Inquiries
Jocelyn Duffy
Associate Dean for Communications, MCS
The Carnegie Mellon Graduate Student Assembly's (GSA) mission is to advocate for and support the diverse needs of all CMU graduate students in their personal, professional and public lives. Part of that mission relies on GSA Departmental Representatives, who act as a liason for each graduate program at CMU.
Department representatives fill many important roles. At the assembly level, they vote on issues facing the graduate student population and elect the GSA Executive Committee. Within their departments, they are communicators, social event planners and the bridge between their peers and department administrators.
In honor of Graduate and Professional Student Appreciation Week, the Mellon College of Science wants to recognize the departmental representatives for all that they do. They are a vital resource and a strong voice for their fellow graduate students.
Get to know a little bit more about some of the MCS Departmental Representatives: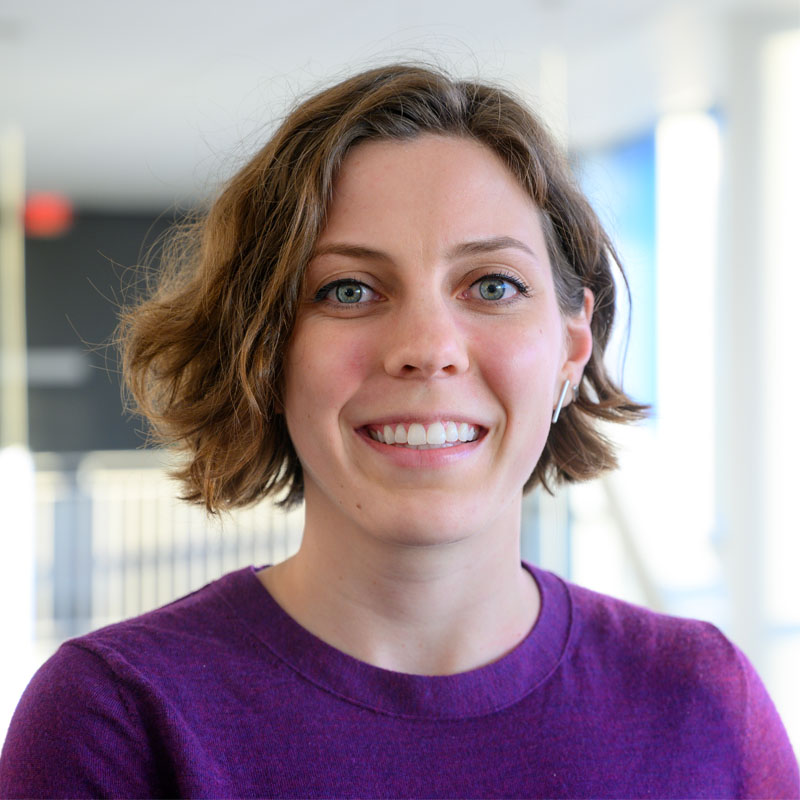 Kayla Bollinger
Mathematical Sciences Departmental Rep
What's something people might not know about GSA?
"I think most people know about all of the fun events that GSA offers, but they may not know about all of the advocacy work that goes on behind the scenes. The GSA president and vice presidents (and many other GSA reps) really pour so much of their time and heart into making graduate student life here at CMU as good as possible."
Kayla's Ph.D. work focuses on applying machine learning techniques to develop solvers for differential equations. As a GSA rep, she puts together social events for her department and advocates for graduate student rights at the local, state and federal level as part of the External Affairs Committee.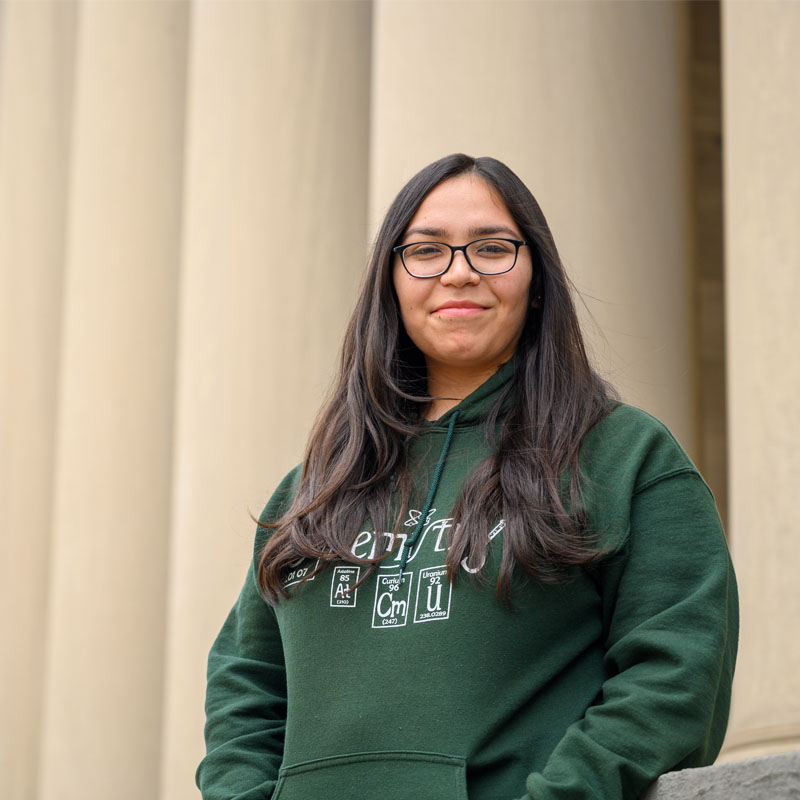 Nisha Hasija
Chemistry Departmental Rep
Why is being a part of GSA important to you?
"When I joined the Ph.D. program at CMU, I was aware of the fact that grad school is challenging and sometimes can take a heavy toll on one's physical and mental health. I believe that having a support system can make graduate school smoother and more rewarding. Being a part of GSA gave me an opportunity to work towards the well-being of the graduate student community and promote a work-life balance through social events."
As a departmental rep, Nisha advocates for the issues that chemistry graduate students face, organizes departmental social events and works toward the maintenance of the graduate students' lounge.
Fun Fact
'I love playing table tennis and reading poetry."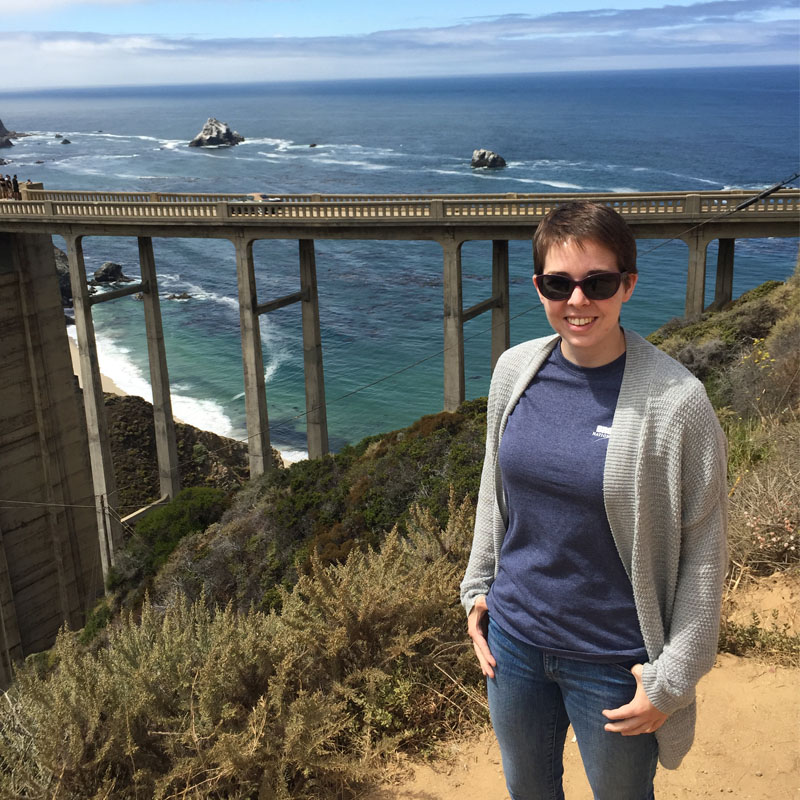 Emma Oxford
Physics Departmental Rep
What's something you think people might not know about GSA?
"I was surprised when I joined GSA to realize just how much it was involved in, or at least aware of. I think sometimes issues come up and grad students don't know who to go to about them. GSA isn't a bad place to start. Different GSA committees are plugged into a lot of what happens on campus, from student healthcare to parking & transportation."
Emma studies experimental high energy physics and is part of the Belle II experiment based in Japan. She is a member of the GSA Academic Affairs Committee.
Fun Fact
"Although my undergrad is in physics, I have a Master's in Library & Information Science from Pitt, and I worked as a librarian for three years before coming to CMU to get my Ph.D. in physics."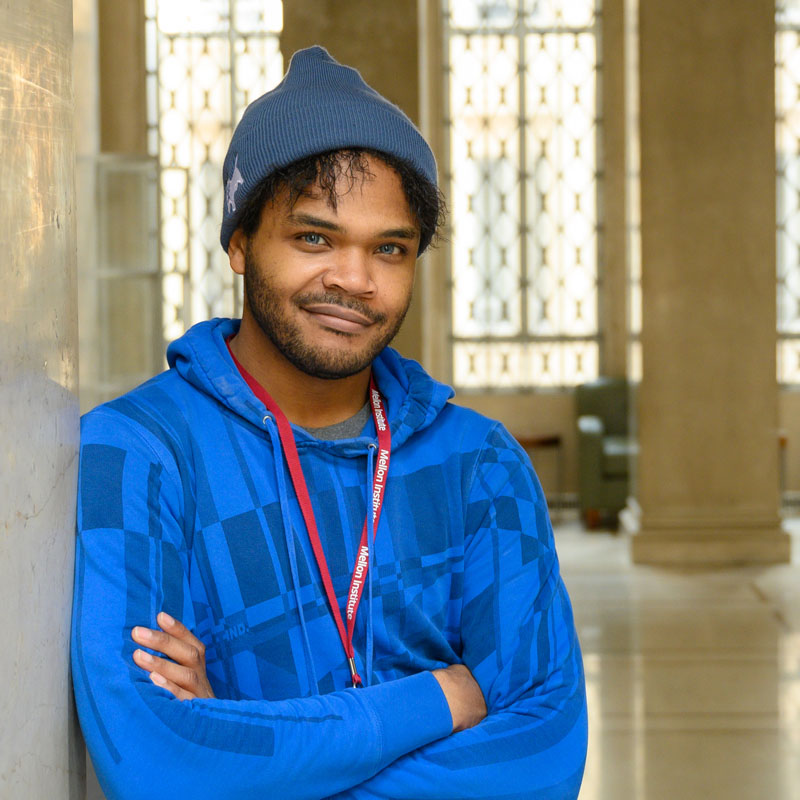 Gary Wilkins
Biological Sciences Departmental Rep
Why did you want to be a GSA rep?
"I wanted to be a GSA rep because I enjoy deliberation and debate and because I was curious about how graduate students from so many other fields think about concerns common to all of us."
Gary also serves on the Finance Committee, which helps decide how resources are distributed across CMU graduate student organizations, and the GuSH committee, which awards graduate students small research grants.
Fun Fact
"I love backpacking, and my favorite trails, thus far, are in the Sandia Mountains of New Mexico."