February 12, 2018
Data Savvy: Teaching Critical Evaluation Through Scientific Controversies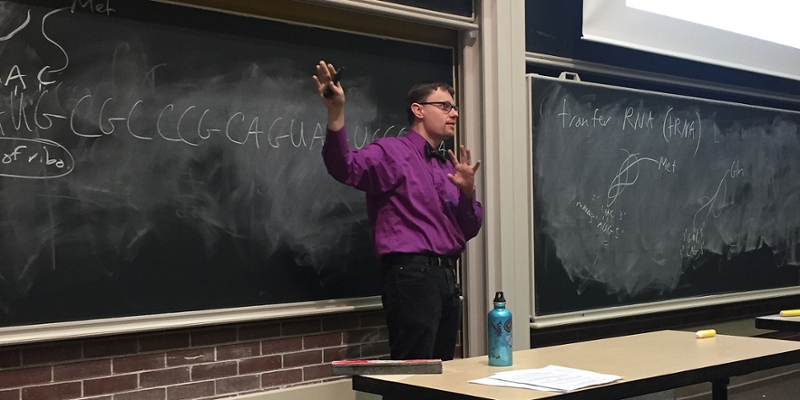 DJ Brasier, Assistant Department Head for Graduate Affairs, published an instructional guide to teaching students how to read original neurobiology research in the most recent issue of the Journal of Undergraduate Neuroscience Education.
The article publicizes Brasier's approach to engaging students from the very beginning of their college careers in learning about data interpretation, hypothesis testing, and scientific progress. He proposes that presenting students with active and historical controversies in neurobiology increases motivation to work through original research articles. 
Brasier describes three scientific debates in neurobiology and then provides instructors who read the work with ways to approach teaching the material and presenting students with initially conflicting data. Students then have to critically evaluate data and methods to consider ways to resolve the controversies before learning more about the current state of scientific consensus. In addition to teaching students about science process, this breaks students away from memorizing received scientific wisdom and begins students to see themselves as potential contributors to the scientific enterprise.
This work relates to Brasier's ongoing project with Maggie Braun, MCS Associate Dean for Undergraduate Affairs, for which the two of them shared CMU's Teaching Innovation Award in Spring 2017. Brasier's methods for teaching scientific controversies to undergraduate students have been adopted by instructors at multiple other institutions and his work continues to prepare students to be data savvy and expand CMU's educational reputation and mission.