May 23, 2017
Congratulations, Graduates!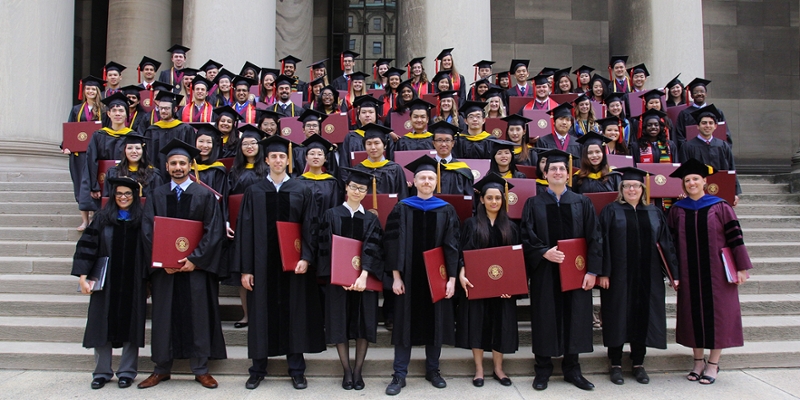 On May 20th, 2017, 11 doctoral, 22 masters and 81 bachelors degrees were conferred at the Department of Biological Sciences diploma ceremony. Department Head Aaron Mitchell, Assistant Head for Graduate Affairs Shoba Subramanian, and Assistant Head for Undergraduate Affairs Becki Campanaro presided over the ceremony.
The diversity of the degrees awarded to the 81 graduating seniors included:
51 B.S. in Biological Sciences
11 B.S. in Neuroscience
5 B.S. in Biological Sciences/Neuroscience Track
4 B.S. in Biological Sciences and Psychology
4 B.S. in Computational Biology
4 B.A. in Biological Sciences
1 B.S. in Biostatistics
1 B.S. in Auditory Science
There were also two students graduating with Honors in Research Biology and two Science and Humanities Scholars. The interdisciplinary nature of Carnegie Mellon University was highlighted in the additional majors and minors of the students. Biomedical Engineering, Business Administration, Chinese Studies, Computer Science, Creative Writing, Linguistics, Mathematical Sciences, Music, and Technical Writing were just a few of the additional majors and minors.
Outstanding Academic Achievement, Outstanding Undergraduate Research, and Student Advisory Council Service Awards honors were bestowed upon 46 undergraduate students. 
Congratulations to all of the graduates!
View photos from the ceremony here.