January 26, 2017
MCS Alumni Win Alumni Achievement Awards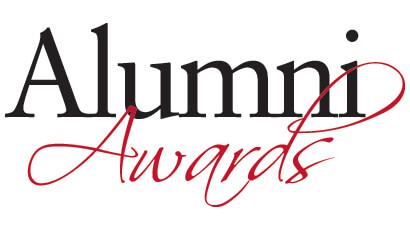 The Carnegie Mellon University Alumni Association has named two Mellon College of Science alumni as recipients of 2017 Alumni Awards. Co-founder and President of Medidata Solutions Glen de Vries and former Procter & Gamble executive and Carnegie Mellon Director of Alumni Relations Jay Price will be honored for their professional achievements and service to the university at the Alumni Awards ceremony held commencement weekend at 6 p.m. on Friday, May 19 in the Purnell Center for the Arts' Chosky Theatre.
Glen de Vries, President and Co-Founder, Medidata Solutions
De Vries will receive the Alumni Achievement Award, which recognizes his professional accomplishments. De Vries earned his bachelor's degree in molecular biology and genetics from the Department of Biological Sciences in 1994. He combined his expertise and computer savvy to co-found Medidata Solutions, the leading cloud platform for life sciences research. The web-based Medidata software fosters collaboration between researchers and physicians working on complex, multisite research studies, transforming the life sciences industry's approach to bringing new treatments to market.
Jay Price, former President of Carnegie Mellon's Alumni Association Board and former Director of Carnegie Mellons Department of Alumni Relations
Price will receive the Alumni Distinguished Service Award, which recognizes his service to the university. A 1966 graduate with an bachelor's degree in mathematics, Price held various information technology positions at Procter & Gamble until 2004, when he retired after 36 years of service. He has long been committed to Carnegie Mellon University, serving on the Alumni Association Board from 2001 to 2010, and as the board's president from 2006-2008. When the university was searching for a new leader for its Department of Alumni Relations, Price stepped in to serve as its temporary director in 2009 and led the department until a permanent replacement was hired in 2011.   
For a full list of recipients, visit the Alumni Awards website. 
By: Jocelyn Duffy, jhduffy@andrew.cmu.edu, 412-268-9982