Friday, April 8, 2016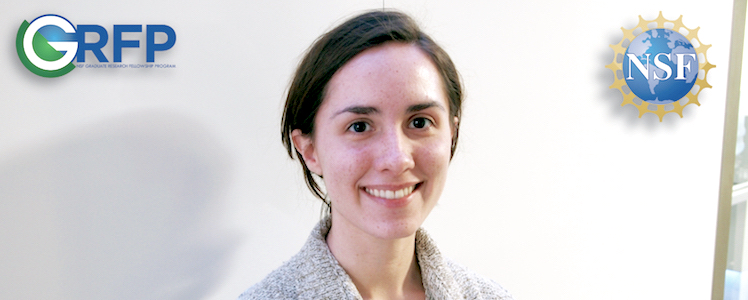 Stephanie Crilly Awarded NSF Graduate Research Fellowship
First-year Ph.D. candidate Stephanie Crilly was recently announced as a recipient of this year's Graduate Research Fellowship from the National Science Foundation (NSF). She is among several current students and recent undergraduate alumni to receive this year's fellowship or be given an honorable mention. 
Crilly, who came to the program with a B.S. in Microbiology from Penn State University and was part of their Schreyer Honors College, is excited and honored to continue her graduate education and begin her own research with the opportunities provided by this prestigious fellowship.
"The fellowship provides a good foundation for my graduate career by providing me with both the freedom and responsibility of pursuing my own scientific questions," said Crilly.
"Additionally, the emphasis that the NSF places on the broader impacts of your research serves as a great reminder that what we do extends beyond the lab," Crilly continued, "and I hope to find ways to share my research with the broader CMU and Pittsburgh community."
Gordon Pherribo (B.S. '15), who is currently a graduate student at the University of California-Berkeley, also received a fellowship, as did Alyssa Lawler, who will be matriculating to our Ph.D. program this fall. 
Another current first-year Ph.D. candidate, Scott Keith, received an honorable mention for the award, as well as undergraduate alumni Taylor Hersh (B.S. '14), who is planning to study biological oceanography, and Allyson Dill (B.S. '14), currently a graduate student at the University of Wisconsin-Madison.
NSF began providing fellowships to graduate students in 1952, and since 2010, NSF has awarded 2,000 fellowships each year. Individuals are selected early in their graduate careers based on their demonstrated potential for significant achievements in science and engineering.