Wednesday, November 2, 2016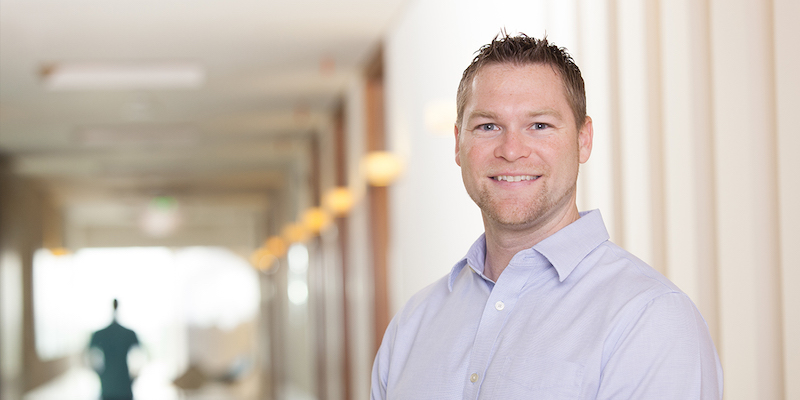 Ken Hovis Named MCS Assistant Dean for Educational Initiatives
Ken Hovis (S 2011) has been appointed assistant dean for educational initiatives for the Mellon College of Science (MCS), effective Nov. 1. 
In this newly created position, Hovis will oversee the MCS Core Education. MCS launched its new Core Education in 2015. The innovative program prepares undergraduates to be 21st century scientists by fostering their growth as scholars, professionals, citizens and people. 
He will also serve as a liaison between MCS and Carnegie Mellon's Qatar campus (CMU-Q). CMU-Q offers a bachelor's program in biological sciences and computational biology. The biology programs were established to help prepare the region's students for careers in health care, research, and biotechnology.
Hovis returns to CMU's Pittsburgh campus from CMU-Q, where he has been a faculty member since 2011. There he served as the director and academic advisor of the biological sciences program and taught biology, neuroscience and physiology courses. In addition to his teaching and advising, he was a founder of the Biotechnology Explorer Outreach Program and a co-founder of the Life Sciences Educators Network, a collaboration between CMU-Q, the Weill-Cornell Medical College in Qatar, and the Supreme Education Council in Qatar.
Hovis completed his Ph.D. in the Department of Biological Sciences at MCS in 2011, conducting research on the neural circuitry of the brain's olfactory bulb. In 2007, he received a National Research Service Award Fellowship from the National Institutes of Health to support his research. Hovis earned his bachelor's degree in biochemistry from Mount Union College in Alliance, Ohio. 
By: Jocelyn Duffy, jhduffy@andrew.cmu.edu, 412-268-9982