Thursday, January 21, 2016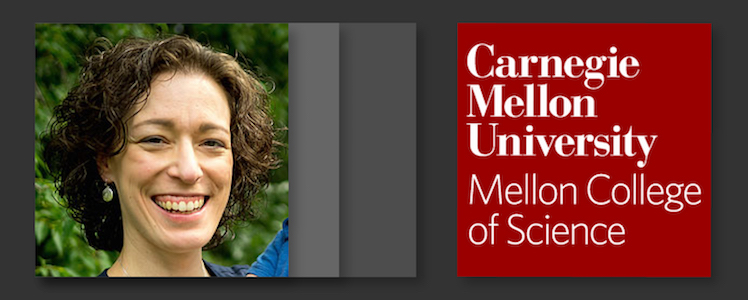 Maggie Braun Named MCS Associate Dean for Undergraduate Affairs
Maggie Braun has been appointed associate dean for undergraduate affairs for the Mellon College of Science (MCS). Braun succeeds Eric Grotzinger who is retiring after a distinguished career with Carnegie Mellon. Grotzinger has been associate dean since 1991, and a member of the MCS faculty since 1979.
Braun joined the Carnegie Mellon faculty in 2008 as assistant department head for undergraduate affairs in the Department of Biological Sciences. She served as the primary academic advisor for all undergraduates in the department, mentoring more than 600 students over the past 7 years. In January 2015, Braun was named the director of MCS core education, helping to implement the college's new, multidimensional undergraduate education program that aims to prepare students for their future as 21st-century scientists.
During her tenure with MCS, Braun has played a key role in developing many new programs within the college. She has been a member of numerous committees including the groups that: developed the MCS core education, designed the program outcomes for biological sciences undergraduates, established the biological sciences degree program at CMU-Qatar, and created the neuroscience major and minor programs. Braun also serves on MCS's Committee on Undergraduate Affairs, as a mentor for students in the Coaching and Mentoring Progress and Success in Science (COMPASS) minority mentoring organization, and as the faculty advisor for the Biological Sciences Student Advisory Council (BioSAC).
Braun earned her doctoral degree in molecular, cellular and developmental biology from the University of Pittsburgh and her bachelor's degree in biological sciences from Youngstown State University.
By: Jocelyn Duffy, jhduffy@andrew.cmu.edu, 412-268-9982