Monday, April 20, 2015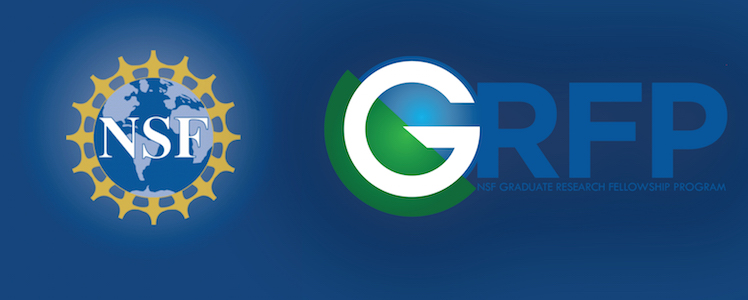 Current Graduate Student and Undergraduate Alumni Honored by the NSF Graduate Research Fellowship Program
The National Science Foundation (NSF) announced this year's recipients of Graduate Research Fellowships on March 31, 2015. Current biological sciences graduate student Dan Ackerman received an honorable mention, and undergraduate alumni Laura Filliger and Victor Bass received the fellowship award and an honorable mention, respectively.
NSF began providing fellowships to graduate students in 1952, and since 2010, NSF has awarded 2,000 fellowships each year. Individuals are selected early in their graduate careers based on their demonstrated potential for significant achievements in science and engineering. 
Dan Ackerman, first year Ph.D. candidate in the department, studied life sciences and cell biology at Grove City College while earning his bachelor's degree. Laura Filliger (B.S. '13) is now pursuing a Ph.D. at the University of Rhode Island, and Victor Bass (B.S. '14) is continuing his studies as a Ph.D. candidate at Yale University. Filliger and Bass are also alumni of the HHMI Summer Research Institute (SRI) and HHMI Summer Undergraduate Research Program at CMU.