Tuesday, October 6, 2015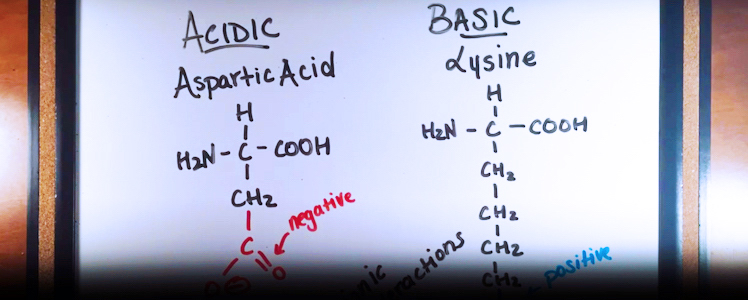 Jon Minden Innovates With a Multimedia Biology Course
First-Year Undergraduate Students Produce Videos to Enhance Their Understanding of Biology
The Eberly Center for Teaching Excellence and Educational Innovation hosts faculty talks each semester here at CMU to highlight ways that our educators are enhancing the classroom experience. Their Spotlight Series this fall involves a look at innovative faculty teaching, and this Wednesday, October 7th, Jon Minden, Biological Sciences Professor, will present a workshop on the creative uses of multimedia for learning.
Minden's course, "How Biological Experiments Work" (03-127), centers around the production of videos to explain the underpinnings of certain biological experiments. The class has students work in groups to produce films that explain fundamental concepts in biology. These foundational videos are then followed up by videos that explain experiments pertaining to the concept.
The knowledge about these topics is fresh in the minds of the first-year students, and this visual learning/teaching method helps cement the science they may have just learned in the previous semester.
"The course was originally meant for first-year students to start getting a feel for laboratory research by making videos explaining how biological experiments work," said Minden. "This was the started goal, but the real goal was to give students a fun opportunity to work in a group and to hone their communication skills, both of which are key focus areas in the MCS Curriculum. This has worked out extremely well, plus the students learned some biology on the side."
The benefits of this teamwork and practice in organizational skills go beyond the first-year. Maggie Braun, MCS Director of Core Education and Biological Sciences Associate Teaching Professor, got the chance to sit in on the final class presentation last Spring and was blown away by the videos produced by the students.
"I think that the students in Jon's class benefit by having a deeper understanding of how biologists think about science when they enter their upper level electives, which heavily focus on experimental design and results," said Braun.
"They are creative, interesting, and scientifically accurate," Braun continued. "Outsiders (not me!) may have misconceptions that scientists can't be artistic or creative, but Jon and his students are a shining example of how scientists can apply their skills in these areas to help explain science in fun and innovative ways."
Shoba Subramanian, Assistant Department Head for Graduate Affairs in Biological Sciences and Assistant Teaching Professor, was also able to attend the final class presentation and echoed Maggie Braun's sentiment.
"The scientific details captured in the videos are simply incredible," Subramanian said. "I believe that the process of creating such media makes students delve deep into molecular aspects of biological processes and naturally enables them to think like scientists."
Since the course's inception in 2011, Minden has seen the quality of the videos improve dramatically every year, citing more experience with higher quality technology and film making concepts from incoming students to the university.
---
Example of a video produced in "How Biological Experiments Work". The video looks at protein binding and was made by Drew Dates ('18), Mikaela Lewis ('18), and Shreya Desikan ('18).