Wednesday, August 27, 2014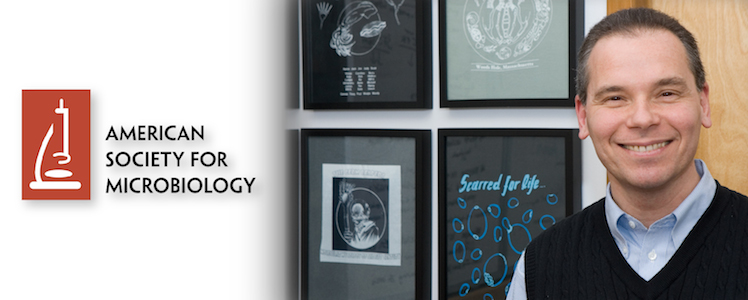 Faculty Member Aaron Mitchell Awarded 2015 ASM Graduate Microbiology Teaching Award
Aaron Mitchell, professor of biological sciences, has been selected to receive the 2015 American Society for Microbiology (ASM) Graduate Microbiology Teaching Award. The award honors exemplary teaching and recognizes an individual for distinguished teaching of microbiology and mentoring of students at the graduate and postgraduate levels and for encouraging students to subsequent achievement.
Past winners have included Jo Handelsman, Associate Director for Science at the White House, Jonathan Beckwith, American Cancer Society Professor of Microbiology and Molecular Genetics at Harvard Medical School, and Stanley Falkow, Stanford microbiologist and recipient of a Lasker Award for medical research.
Congratulations, Aaron!