Wednesday, July 9, 2014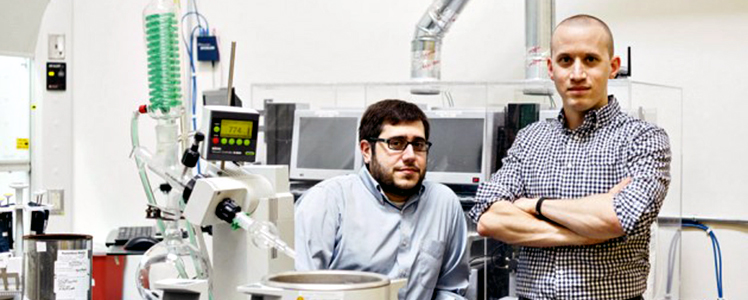 Alumni DJ Kleinbaum and Brian Frezza's Start-Up Lab, Emerald Therapeutics, Featured in Businessweek Profile
After recently unveiling a service which hopes to modernize the drug discovery process and make it more economically efficient, Emerald Therapeutics was featured in a Technology Profile in Businessweek magazine.

The start-up company, founded by Biological Sciences undergraduate alumni D.J. Kleinbaum ('05) and Brian Frezza ('05), created a laboratory operating system that lets other labs send instructions for experiments, which are then completed by robots with results returned within 24 hours.

"Emerald has brought laboratory experimentation into the digital age, allowing truly virtual scientific research," says David Pompliano, a former executive with Merck and GlaxoSmithKline who is advising the company. "This will lead to better science."

Read the full article here.
(Photograph by Ike Edeani for Bloomberg Businessweek)