Monday, April 22, 2013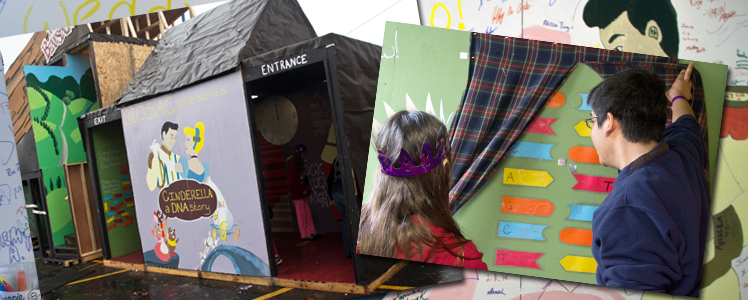 BioSAC at Carnival
As the clock struck midnight, Cinderella dashed away from the ball, leaving behind her glass slipper and a confused Prince Charming.
This year's Biological Sciences Student Advisory Council (BioSAC) booth at Carnegie Mellon University's Annual Spring Carnival allows visitors to help Prince Charming find his true love with DNA matching. In order to complete Cinderella's DNA, guests played a game where they matched base pairs. Once the pairs were matched, visitors signed Cinderella and Prince Charming's wedding photo that was posted on one wall of the booth.
Undergraduates Victor Bass, Rene Francolini, and Alex Rodriguez served as this year's booth committee co-chairs.
Carnival 2013 took place on April 18-20, 2013. See you next year!