Wednesday, October 17, 2012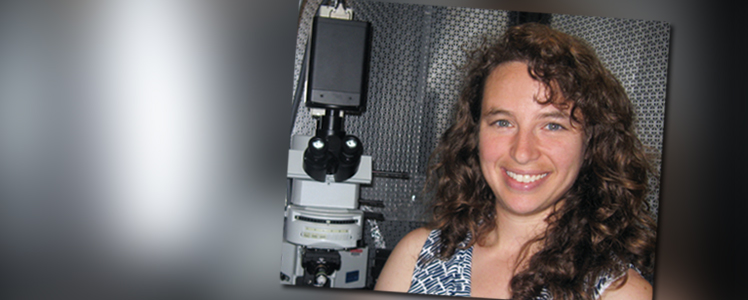 Gittis Named Eppendorf & Science Prize for Neurobiology Finalist
Aryn Gittis, an assistant professor in the Department of Biological Sciences and the Center for the Neural Basis of Cognition, has been named a finalist in the competition for The Eppendorf & Science Prize for Neurobiology. This international prize encourages the work of promising young neurobiologists by providing support in the early stages of their careers. It is awarded annually for the most outstanding neurobiological research by a young scientist, as described in a 1,000-word essay based on research performed during the past three years. Published in the Oct. 5 issue of Science, Gittis's essay, "Striatal Interneurons: Causes or Cures for Movement Disorders?," describes her research on a group of neurons located in a brain region called the striatum that show abnormalities in both the rate and timing of their firing in patients with movement disorders.
The striatum is the largest part of the basal ganglia, a primary motor control system of the brain. Gittis's research interests focus on the organization and function of neural circuits in this area. A wide range of diseases are associated with dysfunction of the basal ganglia, including movement disorders such as Parkinson's disease and dystonia, psychiatric disorders such as obsessive-compulsive disorder and depression, and various forms of addiction.
"Developing a better understanding of how neural circuits are organized in the basal ganglia brings us closer to the ability to develop better treatments for a broad spectrum of human diseases," said Gittis, who joined the Department of Biological Sciences in August 2012.
Gittis and fellow finalist Bertrand Coste from the Research Center of Neurobiology-Neurophysiology of Marseilles, France, and this year's winner of The Eppendorf & Science Prize for Neurobiology, Marlene Cohen, who is also a member of the Center for the Neural Basis of Cognition and a faculty member at the University of Pittsburgh, were recognized at the annual meeting of the Society for Neuroscience on Sunday, Oct. 14, 2012, in New Orleans.