Housing
Safe, comfy and convenient. Carnegie Mellon Housing Services is here to make sure your housing feels like home.
Housing Application and Housing License Agreement

Both the Housing Application and Housing License Agreement should be completed by May 31. Housing assignments will be made at random, without regard to the admission deposit date.

Check back in the spring to access the Housing Application and License Agreement!

For more information on your housing application, please visit Carnegie Mellon's Housing website.
Room Assignment Information

Housing assignments are posted in Student Information Online (SIO), typically during the first week of July. The assignment will include building, room and roommate information. Students can start logging into SIO in late May.

Typically, a small number of first-year students aren't assigned by early July and will receive either an Open Assignment or an assignment to a temporary housing accommodation. Because housing is in high demand at Carnegie Mellon, occupancy pressures may dictate that a limited number of first-year students begin the fall semester in temporary housing. Those who have started out in temporary housing in past years have found this experience to be a positive one. The extra staffing and support measures that are put in place, as well as the many amenities, make this stay pleasant. Vacancies will continue to occur in campus housing throughout the summer and these spaces will be used to assign the remaining first-year students. As these assignments occur, students will be notified of their assignment and roommate information. We utilize both campus and Oakland communities to meet the assignment needs of our students. We'll communicate by mail, phone and email with these students about last-minute changes and their temporary accommodations. 

In July, students should begin visiting the Housing website for additional important information, including details about Move-In Day. Please be advised that due to summer housing demands, you won't be permitted to enter residence halls or store belongings before Move-In. 
Applications received after May 31

Assignments for students whose applications are received after May 31 will be based on availability regardless of deposit date. Building preferences will be honored when available as applications are received.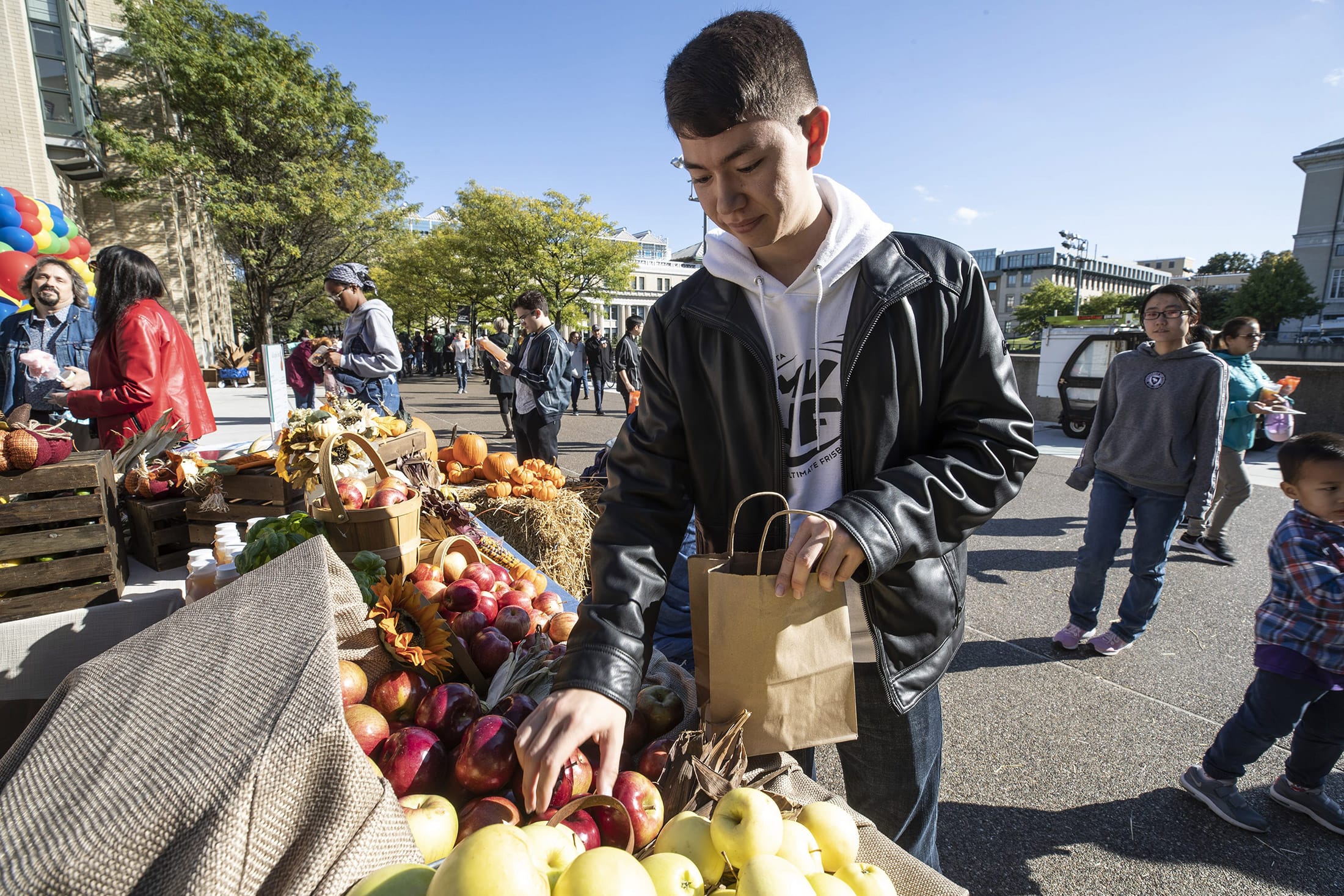 Dining
Nourish your body and feed your senses. Carnegie Mellon Dining Services offers a cornucopia of dining destinations on campus.
Dining on Campus

Dining options are available to students throughout campus including in residential and academic buildings. Carnegie Mellon provides over 35 dining concepts across campus, including Nourish, Carnegie Mellon's allergen-friendly kitchen. Dining Services offers specialty and global cuisines, pizza and burgers, salads and smoothies, breakfast all-day, sushi and traditional fare along with orthodox kosher, halal and vegan and vegetarian options.
GET Food and GET Funds

GET Food allows online and mobile food ordering for participating dining locations. Using GET Food, Carnegie Mellon students and community members can view menus, place orders, schedule food pickup time and pay for orders using DineXtra, Flex dollars or a credit card. Students can use GET Funds view balance and spending history, and add DineXtra funds to their account.
Special Dietary Needs

Students with special dietary needs will work with University Health Services to create a meal plan that works for them. Dining's on-staff registered dietitian is also available to these students to help them understand the many dining options that are available.
Dining Plans

First-year students are required to have a meal plan. The Dining Plan Agreement should be completed on or before May 31. Participation in the Carnegie Mellon Dining Plan offers students convenience and value through a variety of meal plan options. Meal plans are encoded on the Carnegie Mellon ID Card for added convenience. 
Healthy Eating

Fresh, nutritious food is an integral part of the health and wellness of Carnegie Mellon's campus community. Dining Services makes eating well easy and delicious by creatively preparing meals that emphasize fresh vegetables, seasonal fruits and lean proteins, as well as eateries that serve vegan and vegetarian meals and foods that are free from gluten and the top eight major allergens.

In addition to offering menus with food choices that optimize the health of our diverse community, Dining Services is also committed to integrating food and nutrition education into the student experience through interactive wellness events, farmers markets, food demonstrations, cooking classes, lectures and on social media.
For menus, hours, specials and more visit the Dining Services website.