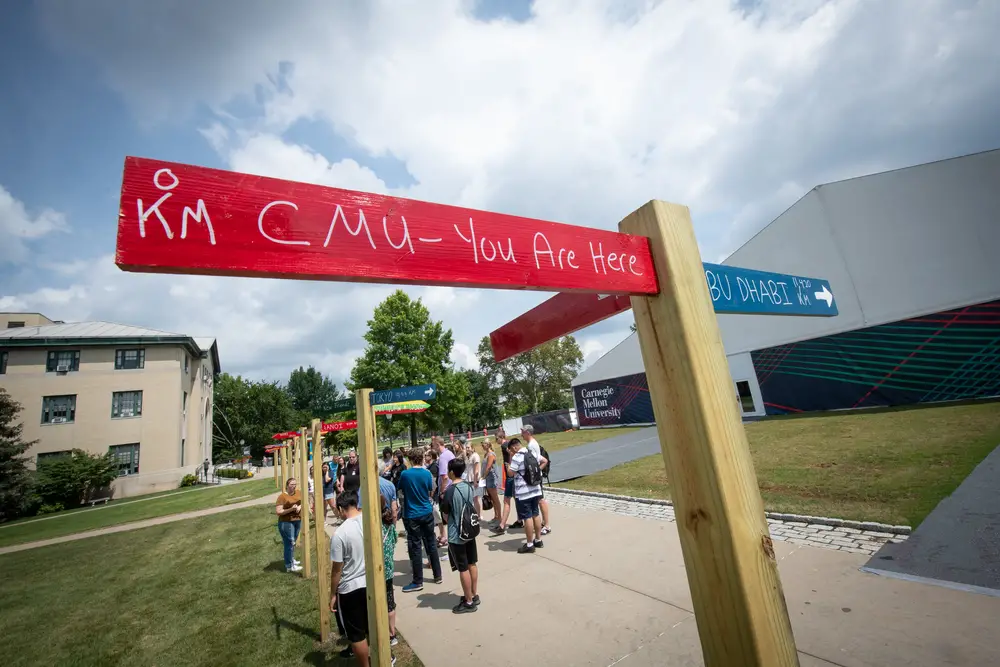 International Student Forms
(opens in new window)
Coming to Carnegie Mellon
This site explains many of the things you'll need to know before arriving on campus.
Submitting Your Required Documents
International students will submit the required forms  through the MyOIE portal to receive their Certificate of Eligibility (I-20 or DS-2019) from Carnegie Mellon. Log in to complete the "New Student Initial Document Request" e-Form.
International Student Orientation
International students are required to attend an immigration check-in session during the first day of Orientation. The Office of International Education (OIE) will present important rules and regulations to help international students maintain legal immigration status. 
International Student Settling In Guide
We developed this guide to help our international Tartans adjust and get to know the university. The Settling In Guide will help you prepare to come to the United States, and you can keep it as a handy reference during your program of study at Carnegie Mellon.
Payment Using Flywire
Carnegie Mellon's preferred payment option for international students is Flywire. It offers excellent exchange rates, fast and secure payments, payment tracking and more. An Andrew ID is required when using Flywire.
Writing Course Placement for Nonnative English Speakers
Since English is a global language, we've designed a placement testing process for students who identify English as a secondary language.
Check back in April for more information!
Frequently Asked Questions
Still have questions about enrolling at Carnegie Mellon as an international student?  Check out OIE's frequently asked questions for new students.