You're One of a Kind. And It Takes All Kinds.
Tartans know that doing is the best part of being. That dreams are the best part of reality — a reality that challenges us to give our best and take it to the limit. We're listeners and proclaimers and thinkers and solvers. We're reliably unpredictable. And we're stubbornly open-minded.
We are Tartans, and now so are you.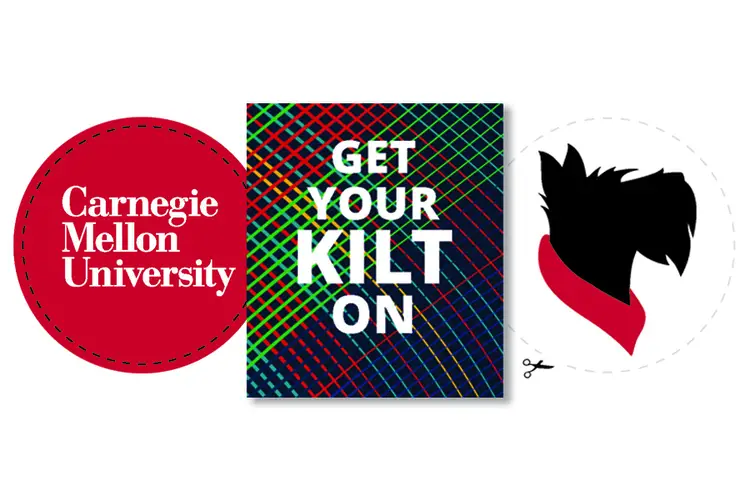 Celebrate Your High School Graduation, Tartan-Style
Now that you're Carnegie Mellon-bound, get your kilt on and share the good news with a Carnegie Mellon University party kit.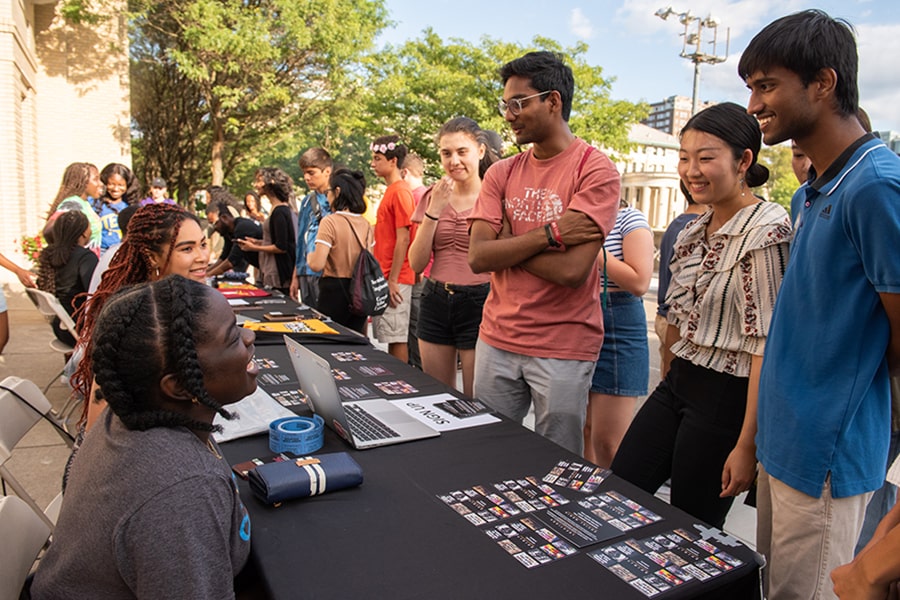 Explore Everything You're Into
There are 400+ clubs and organizations on campus — the academic kind, the athletic kind, the artsy kind, the political kind and the giving kind. Check out SLICE (Student Leadership, Involvement, and Civic Engagement) to learn about leadership opportunities, civic discourse, volunteering, school traditions, Greek life and clubs. View a full list of our clubs and student organizations at The Bridge.
Digital Backgrounds to Share Your Tartan Pride