You're One of a Kind. And It Takes All Kinds.
Tartans know that doing is the best part of being. That dreams are the best part of reality — a reality that challenges us to give our best and take it to the limit. We're listeners and proclaimers and thinkers and solvers. We're reliably unpredictable. And we're stubbornly open-minded.
We are Tartans, and now so are you.
Next Steps
Complete a few important tasks now so you'll be ahead of the game.
(opens in new window)
Create Your Andrew Account
Due: As Soon As Possible
Your Andrew ID gives you access to almost everything at Carnegie Mellon — apply for university housing, register for classes and more! Soon, look for an email with instructions for creating your own Andrew ID and password.
Complete Housing and Dining Forms
Due: May 31
Complete the Housing Application & License Agreement and the Meal Plan Enrollment Form through the Housing and Dining Portal.
Check back in the spring to access the Housing Application and License Agreement!
Complete the Parent/Family Information Form
Due: May 31
Let us know who we should keep in the know about campus events and initiatives by completing the Parent/Family Information Form.
Check back in April to access the Parent/Family Information Form!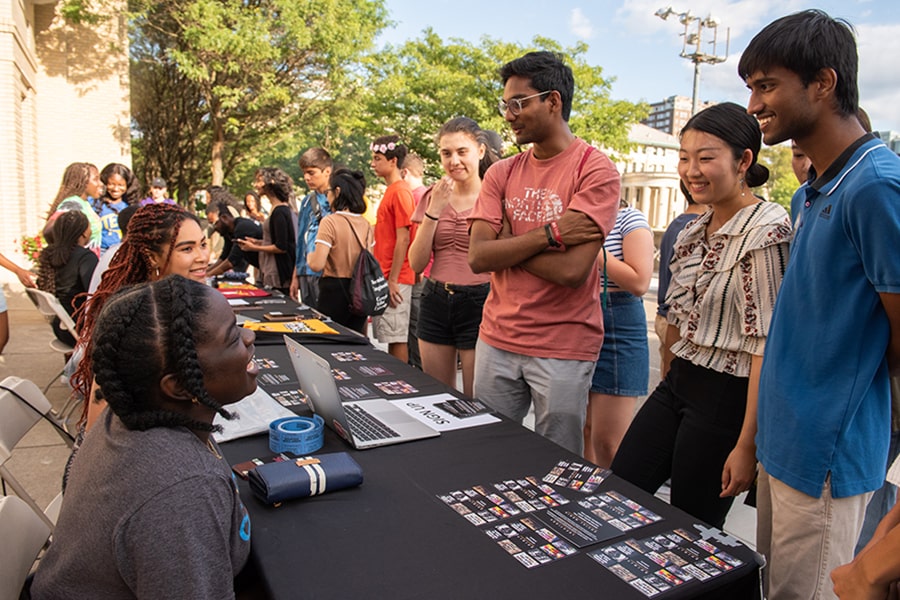 Explore Everything You're Into
There are 400+ clubs and organizations on campus — the academic kind, the athletic kind, the artsy kind, the political kind and the giving kind. Check out SLICE (Student Leadership, Involvement, and Civic Engagement) to learn about leadership opportunities, civic discourse, volunteering, school traditions, Greek life and clubs. View a full list of our clubs and student organizations at The Bridge.
Digital Backgrounds to Share Your Tartan Pride