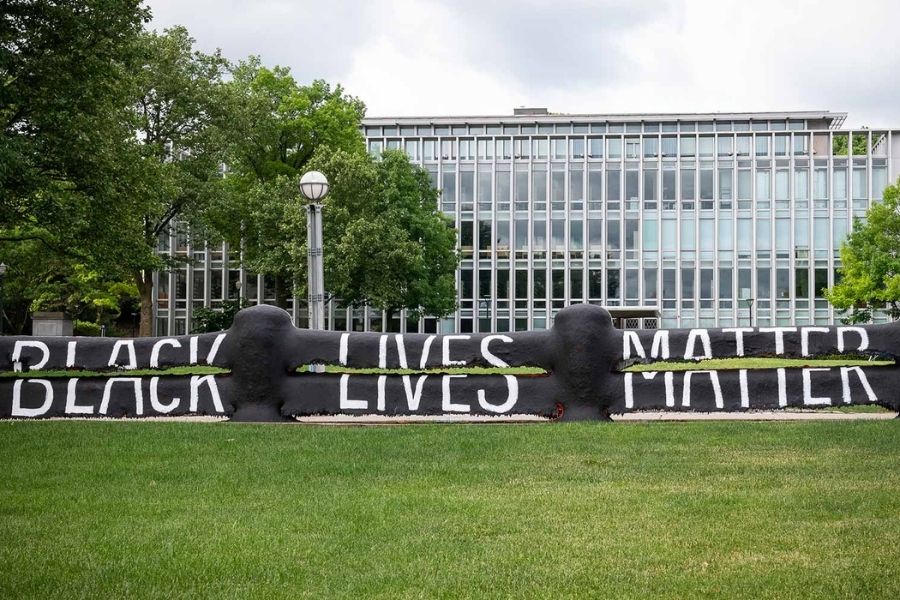 May 25, 2021
Remembrance and Action in Honor of George Floyd
Today is a day of difficult emotions as we remember the killing of George Floyd that occurred one year ago on May 25, 2020. We stand with his family, friends, and all people of color who are impacted by police violence. To honor his memory and legacy, we uplift just a few of the memorial events occurring this week. We encourage you to be in community and to demonstrate your commitment to racial justice and police accountability, here are a few opportunities for community action:
1.) Memorial Events

2) Day of Enlightenment

3) Contribute funds or time to racial justice organizations

4) Call, email, or write a letter to your senators/local representatives. You can find resources on the ACLU's website and by reading The World's Most Basic Guide to Contacting Your Reps. The National Urban League suggests that you can also use social media as a platform by showing your support of the George Floyd Justice in Policing Act.  Send a message to your senators by texting JUSTICENOW to 52886 or call the Senate switchboard at 202-224-3121.  Don't forget to use the suggested hashtags for the mobilization are #RememberingGeorge and #JusticeForGeorge.
5) Support Black and BIPOC owned businesses
6) Learn more via this Anti-Racism Resource Guide created by CMU's Graduate Student Assembly.

The Center is here to support all of our students as we grapple with our place in the work of justice and equity and who seek connection and support. You can connect with us this week and throughout the summer via our virtual front desk. You can reach the virtual front desk by calling us at 412-268-2150 or emailing csdi@andrew.cmu.edu and we will connect you with a staff member. Remember that we are here for you.

Let's work together for real change, today and every day.