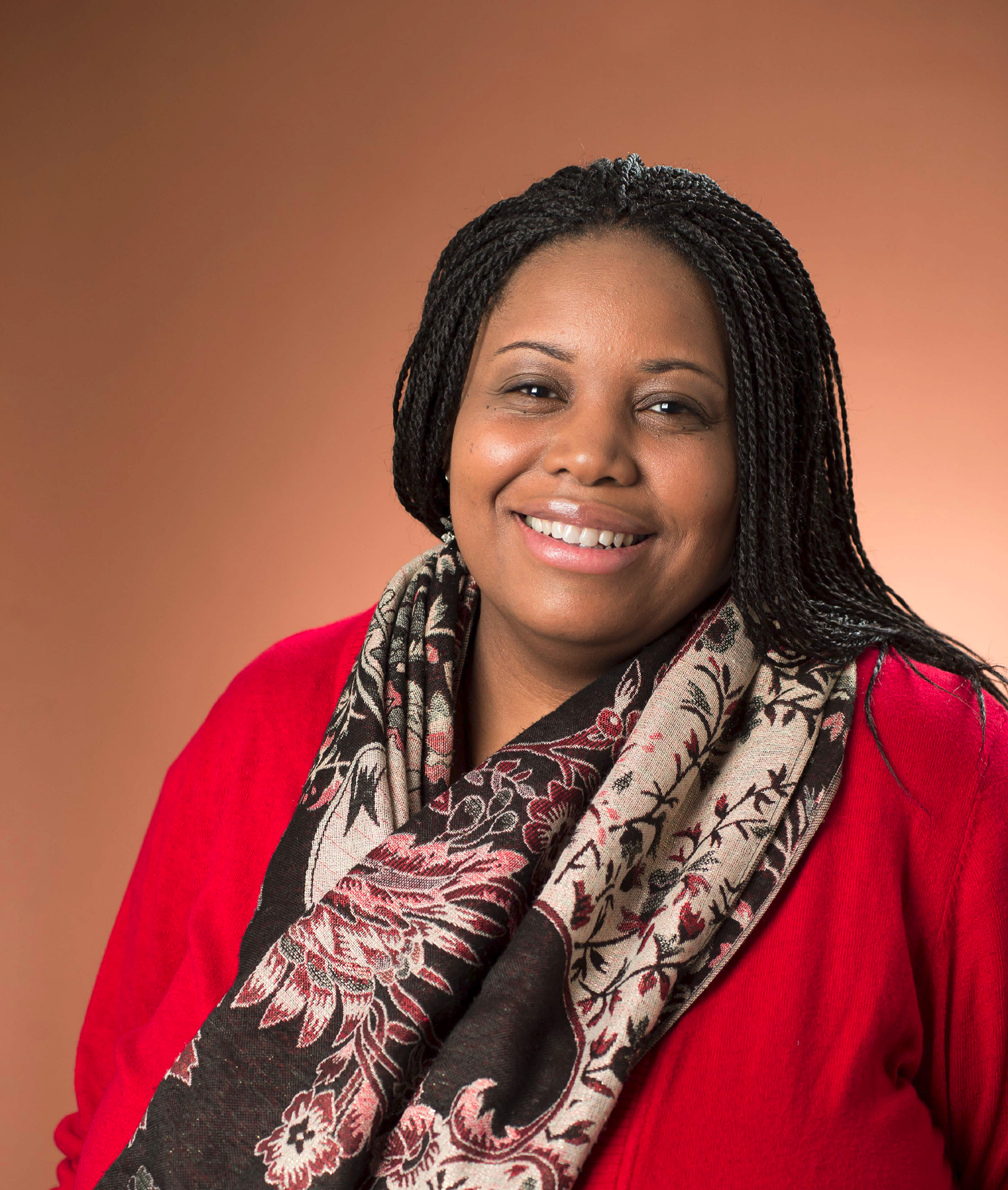 February 19, 2020
M. Shernell Smith Named Executive Director of the Center for Student Diversity and Inclusion
We are pleased to announce that M. Shernell Smith has accepted the position of Executive Director of the Center for Student Diversity and Inclusion effective immediately.
Shernell began her CMU journey over 16 years ago and has held a number of roles within Student Affairs over that time. Shernell has served as the Center's Interim Director since August 2019 where she has adeptly led the team during a period of reflective learning and future planning. 
Shernell has been one of the standard-bearers for the institution's commitment to equity and inclusion over the course of her tenure.  She has contributed to the advancement of the university's commitment to civic engagement and sustainability and was part of the working group that identified the need for a common space and interdivisional partnership that became the Center for Student Diversity and Inclusion.  A founding member of the Center, Shernell embodies our commitment to cultivating deep and meaningful relationships with students, to building community among all members of the CMU family, and to enacting positive change for the CMU experience. She has also extended her advocacy work to improve the experience of staff at CMU through her involvement and leadership with the University's Staff Council serving in multiple positions including Chair for the 2016-2017 academic year.
Shernell's engagement in our local Pittsburgh community is equally as expansive and impactful. In 2013 she was named 40 under 40 by Pittsburgh Magazine and was then recognized by The New Pittsburgh Courier in 2016 as a Fab 40 emerging leader and in 2018 with a Women of Excellence Award. Shernell is a connector and coalition builder. She serves on the boards of the Thomas Merton Center and Pennsylvania Women Work and is a former board member of Sustainable Pittsburgh.  Always seeking to unearth the interconnectedness of oppression for the common good, she has expressed her commitment to environmental justice nationally as board member and chair of the NASPA Knowledge Community on Sustainability and here at CMU through various sustainability initiatives including service on the advisory board of the Steinbrenner Institute.  She is a founding member of the Greater Pittsburgh Higher Education Diversity Consortium that brings colleagues at colleges and universities across the region together, leveraging combined resources to advance equity and transformation within higher education and the local community.  She is active with the Junior League of Pittsburgh, the Urban League Young Professionals of Greater Pittsburgh, Delta Sigma Theta Sorority, Inc., Black Girls Equity Alliance, and on the Pittsburgh 4th Ward Democratic Committee. 
Shernell has touched every corner of the CMU and Pittsburgh communities with her tireless advocacy and, indeed, her relationships are deep.  Her core convictions and clear intentions are her greatest gifts.  Her principles and purpose embody Rev. Dr. Martin Luther King, Jr.'s vision of the "Beloved Community" (The King Center) which demands that all people share in the wealth of the earth and are intolerant of human indecency. The quest of the Beloved Community is a love that overflows with "understanding and redeeming goodwill for all…is spontaneous, groundless, and creative;" and makes no distinction between worthy and unworthy people. In this spirit, Shernell embraces others as they are and seeks to both preserve and create community.
Shernell brings the experience, passion, and commitment to help shape CMU's ongoing equity and inclusion work and to lead the Center for Student Diversity and Inclusion at this pivotal time for the university. Working with the team in the Center, she has already begun to shape the future priorities and organizational structure to optimize our impact. As we head in to this next chapter of the Center, we are grateful for the depth of Shernell's commitment and look forward to her continued contributions as Executive Director.