August 26, 2020
News Briefs
Miller ICA Hosts "Get Out the Vote: Empowering the Women's Vote"
Carnegie Mellon's Miller Institute for Contemporary Art is pleased to present "Get Out The Vote: Empowering the Women's Vote," an exhibition in partnership with AIGA Design for Democracy and the League of Women Voters. The "Get Out the Vote: Empowering the Women's Vote" poster campaign commemorates the centennial of the ratification of the 19th Amendment, granting women the right to vote in 1920. It was the first legislation for women's voting rights. Not until the passage of the Voting Rights Act in 1965 were voting rights of all women protected and enforced.
A core group of 71 invited female designers — including CMU Professor Terry Irwin — submitted the first 65 non-partisan posters to launch the initiative with their vision and voices. Through these posters, these women joined forces to collectively contribute to dialogue in design and society.
"This is a highly charged moment in history given the context of the pandemic and the surging Black Lives Matter movement within a country that is intensely divided along political lines. This project aims to catalyze voter participation in the upcoming election, as well as serve as a backdrop for discourse around our current political moment and the complex history of voting rights," said Miller ICA Director Elizabeth Chodos.
INTERSECT@CMU to Focus on Pandemic's Long-Term Effects on Health, Sustainability, Economy, Education
Carnegie Mellon will host its third-annual INTERSECT@CMU Conference as a virtual series beginning on Thursday, September 10. The 2020 INTERSECT@CMU Virtual Conference Series will consider the pandemic's long-term global effects on four foundational elements of society: health, sustainability, the economy and education.
Sessions will be held on September 10-13, 18, 25 and October 2 and include afternoon keynote lectures and panel discussions, student-led programming and opportunities for interdisciplinary discussion. 
A university-wide effort supported by all seven colleges, this timely conference gathers thought leaders of disparate disciplines and perspectives from within CMU and beyond to explore the impact of COVID-19 on the future of business, technology and humanity. Join us as we discuss how our decisions today can help build a better, more robust and more equitable society.
Join or Renew Your Membership to the Carnegie Mellon Women's Association
Join the Carnegie Mellon Women's Association (CMWA) to celebrate the diversity and achievements of women at Carnegie Mellon and to build a greater sense of community life on campus. Membership in the CMWA is open to all women associated with the university, including faculty, administrators, trustees and staff, or wives/partners and friends of faculty, administrators, trustees and staff. The CMWA is gearing up for a year of creative events and programming to connect our community during this time of social distancing.
As a reminder, 100% of your membership contribution goes to the CMWA scholarship fund. Thanks to the generosity of members last year, the CMWA awarded seven high-achieving students with a $1,500 scholarship to support their future endeavors. Learn more about the 2020 award recipients by visiting the CMWA's special showcase webpage. 
In the 2020-21 membership year, the CMWA is committed to increasing the diversity and inclusivity of the organization. One aspect of this commitment will be educational programs and resources focused on anti-racism. The CMWA hopes you will join in this important effort.
For more information regarding upcoming programs and events, please visit the CMWA events page.
Join or renew your membership for 2020-21 today.
Obituary: Arnold Weber was Dean of GSIA, CMU Provost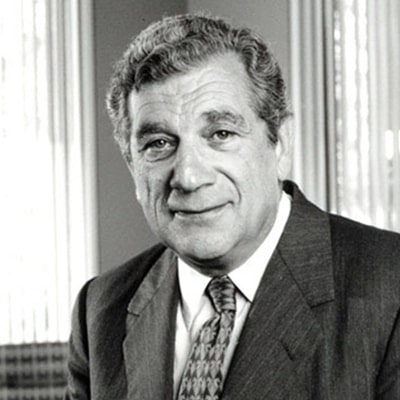 Arnold Weber, a former provost and dean at Carnegie Mellon University who went on to become president at the University of Colorado and Northwestern University, died on Aug. 20. He was 90.
Weber began his academic administration career at CMU as dean of the Graduate School of Industrial Administration from 1973 to 1977, and he served as university provost and professor of economics and public policy from 1977 to 1980. He left CMU to become president of the University of Colorado from 1980 to 1985, before becoming Northwestern's 14th president from 1985-1994. 
At Northwestern, he was recognized as a transformative president, putting Northwestern on solid financial footing, and strengthening schools and academic departments across the university.  
Weber received his Ph.D. from the Massachusetts Institute of Technology, where George Shultz, who later became a cabinet member under three presidents, was his adviser. Shultz became a dean at the University of Chicago and recruited Weber to the faculty of its Graduate School of Business, where Weber taught from 1958 until 1973. During those years, Shultz and Weber were recognized among the nation's leading labor economists. The two also worked closely at the Office of Management and Budget in the Nixon White House.
Connect with the Libraries' Virtual Workshops
Have you ever wanted to learn a skill, but haven't found the time? Interested to learn more about library resources, straight from a librarian? Our workshops, which are offered by the Libraries each semester, are designed to help attendees learn a new skill, deepen their understanding of a specific topic, or gain exposure to an unfamiliar technology, tool or technique.
Workshops will be delivered virtually via a Zoom link emailed to participants before the session. Workshops are available at no charge and are open to Carnegie Mellon faculty, staff, students, alumni and friends. Seating is limited and registration is required. 
For a complete list of workshops and to register online, visit library.cmu.edu/workshops. If you're not able to attend a workshop, but would like to learn about the topic, please contact University Libraries. Librarians and subject specialists also are available to schedule additional workshops for classes, or facilitate one-on-one meetings.
Schatz Dining Room Closed for Fall; Space Will be Used for Students
The Schatz Dining Room will be closed for dining this semester as it will be converted into a "touch down" space, where students can go between classes. Facial coverings and physical distancing guidelines will be in effect for the space.
Click here to learn about faculty/staff dining options and hours of operation at all dining locations.
Call for Honorary Degree Nominations
President Farnam Jahanian has put out the call for honorary degree nominations. The CMU honorary degree is one of the highest distinctions the university bestows on an individual, Nominees must be distinguished individuals who meet at least one of the following criteria:
Achieved pre-eminent levels of distinction in their fields and demonstrated extraordinary achievements, with a preference for those with a clear affiliation or connection to CMU;
Established record of exemplary service to the world, to our nation, to our region, or to society; or
Displayed an extraordinary commitment of service to Carnegie Mellon University, with a demonstrable positive impact on the university and its community.
Recipients serve as an inspiration to the Carnegie Mellon community, especially to members of the graduating class. Recognizing them reinforces the significant scope of the university and enhances the commencement ceremony by highlighting the importance of the university in the world.
Please submit nominations no later than September 11, using the online form. If you have any questions, please contact Cathy Light, secretary of the corporation and adviser to the president, at 412-268-5345 or via email at calight@andrew.cmu.edu.
Andy Awards Nomination Deadline Extended to Sept. 11
Nominations for the Andy Awards, the university's staff recognition program, are now being accepted through Sept. 11. Now more than ever, we encourage you to take the time to nominate your colleagues whose outstanding work is deserving of this special recognition.

Award recipients will be announced and recognized this fall. The Andy Awards planning committee is currently exploring alternative options for the award ceremony, including hosting the event virtually.

For more information, including details about the nomination process, award category descriptions and criteria and past winners, visit the Andy Awards website.
Who's New at CMU?
Carnegie Mellon welcomes the following new staff members.
Elizabeth Pantalone, Web Platform Developer, Pittsburgh Supercomputing Center;       
Evan Orowetz, Fire Safety Specialist, Environmental Health & Safety;
Ashley Cross, Assistant Director, Tepper School of Business Masters Program;   
Brett Melegari, Virtualization Infrastructure Engineer, Systems Data Infrastructure (Comp Services); and      
Ethan Harter, Staff Accountant, Financial Reporting.