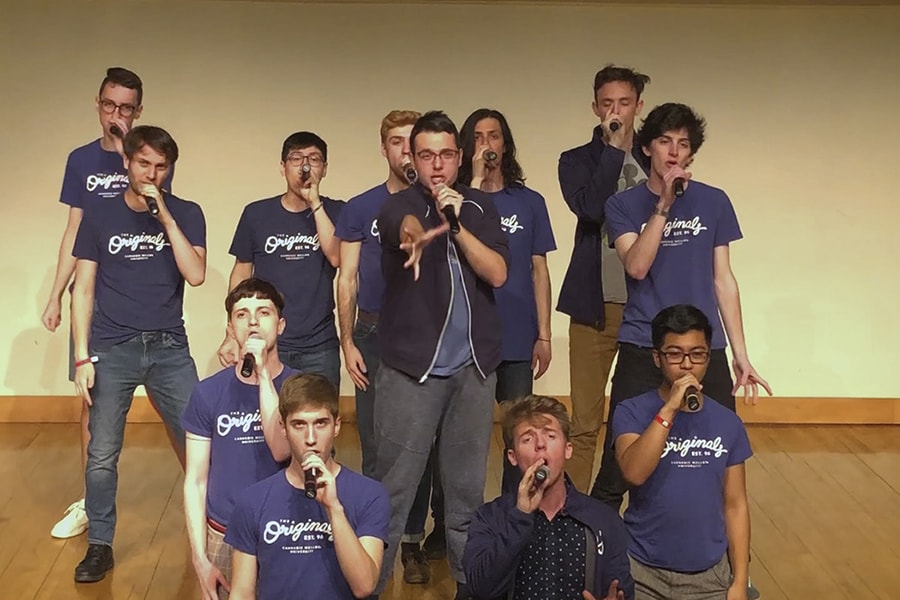 April 24, 2019
News Briefs
CMU A Cappella Group Heads to Nationals
The Originals, an all-male a cappella group at Carnegie Mellon, is competing in The Varsity Vocals International Championship of Collegiate A Cappella this Friday and Saturday, April 26-27, in New York City.
A New Way To Learn About Learning
A team of Carnegie Mellon and University of PIttsburgh researchers has developed a unique way to learn more about how adults use their brains to learn in a complex environment. They created a video game filled with aliens and strange sounds, then sent study participants into an MRI machine to play. The study was published in the Proceedings of the National Academy of Sciences.
By watching the participants' brain activity, the researchers noticed that a certain learning section of the brain, the striatum, was very active among those players when each alien made sounds with a consistent underlying patterns during the game. The striatum was less active when the alien sounds were not consistent.

"Just like a baby, our participants weren't trying to learn anything while listening to the sounds. They just absorbed the sounds as they played the game," said Sung-Joo Lim, a Carnegie Mellon Ph.D graduate who led the study. "But it was clear they were quickly learning. They began to associate specific sounds with specific aliens in the game."
Find out more and watch the video.
CMU Students Coach High Schoolers on Money Matters
Every week Carnegie Mellon first-year students Elizabeth Carney, a math major, and Claire Lee, a business administration major, take a rideshare to Pittsburgh Public School's Student Achievement Center in Homewood. There, they deliver lessons on financial literacy to high school students. As part of Moneythink CMU, Carney and Lee teach about budgeting, credit, how to open a bank account, loans and a myriad of other topics.
A chapter of a national organization, Moneythink CMU has about 30 active student volunteers that visit four local high schools and teach financial literacy to students. The program aims to empower individuals to better manage money.
"It's an important subject that they don't emphasize in a high school curriculum, especially in distressed areas," Lee said. "It's crucial to understand things like credit cards and loans as they graduate and head into the real world."
Researchers Release Security Software To Defend Against Cyberattacks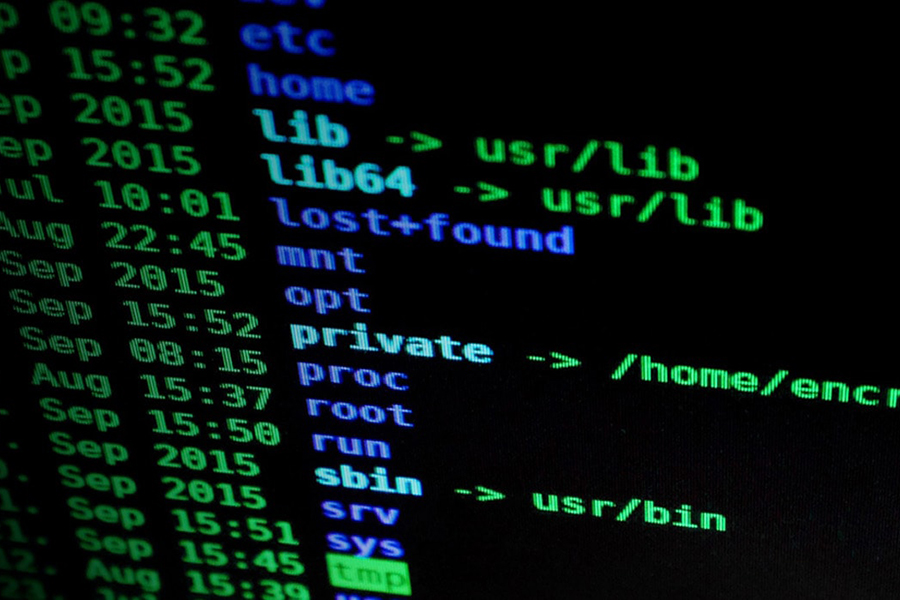 CyLab's Bryan Parno and his Ph.D. student Aymeric Fromherz, along with researchers from Microsoft Research and Inria recently released the world's first verifiably secure industrial-strength cryptographic library — a set of code that can be used to protect data and is guaranteed to protect against the most popular classes of cyberattacks. The library, titled "EverCrypt," is available for download on Github.

"With EverCrypt, we can rule out entire classes of vulnerabilities," said Parno an associate professor of computer science and electrical and computer engineering.  "We rule out memory safety vulnerabilities, correctness flaws, and we prove the implementations are resistant to some of the most popular types of side channel attacks."
Pieces of the EverCrypt code set already are being used by Firefox, Microsoft, the Tezos blockchain and the Linux Virtual Private Network, Wireguard. Parno and the rest of the EverCrypt team said they hope other developers will download the library and start test-driving it on their platforms.
CMU Partners with Protocols.io To Enable Scientific Practices Sharing
Carnegie Mellon University Libraries has announced its partnership with protocols.io, an open access service for academic and industry scientists to record and share detailed up-to-date protocols for research. With this announcement, Carnegie Mellon becomes the first institution to partner with protocols.io on an institutional license.
The license will provide the Carnegie Mellon community with free access to premium accounts. Users can now create an account or sign in with their CMU email at www.protocols.io/universities/cmu.
"This partnership will support transparent and reproducible research at CMU" said Ana Van Gulick, a CMU librarian and program director for Open Science. "As an open access methods repository, protocols.io facilitates open science best practices including research documentation, collaboration, and replication."
Time Management App Wins Top Prize at CMU-Q Hackathon
A time management app for students, developed by CMU-Q students Sideeg Hassan, Ammar Karkour, Abdullah Shaar and Shaden Shaar, was the top winner of the seventh edition of the student-led CMU-Q Hackathon. The app uses a smart sorting algorithm that manages and sorts tasks for busy students, and uses advanced machine learning to find and retrieve answers to questions using speech recognition. 
Eleven teams of young innovators participated in the round-the-clock race to create an app. Student competitors represented CMU-Q and Carnegie Mellon's main campus in Pittsburgh, as well as Northumbria University in Qatar, Northwestern University in Qatar, Qatar University and Weill Cornell Medicine—Qatar. This year's competition also included a student from DPS Modern Indian School, the first time a high school student has participated.
"The Hackathon format is intensive, with a tight timeline and high levels of competition," said Dan Phelps, associate teaching professor of information systems and the faculty advisor for the event. "This is excellent experience for students who are interested in high tech because they learn to harness their creative energy, collaborate in teams and produce an app in a time-pressured environment."
Call for Staff Artists: Submit a Piece for the Staff Art Exhibit
Are you a staff member who creates art during your spare time? If so, this is your chance to share it with the CMU community.
The CMU Community Picnic will feature a small exhibition of two-dimensional art in Kirr Commons on May 22 from 11:30 a.m. to 1:30 p.m. To submit a piece for the exhibition, please click here and follow the instructions. The deadline for submissions is May 7.
If you have any questions, please contact jbattell@andrew.cmu.edu.
Parking Enrollment Process for 2019-2020 Gets Underway
Parking and Transportation Services has announced that the 2019-2020 enrollment process for parking permits will again be automated and include automatic rollover of your current-year permit. Student permits DO NOT automatically rollover.  STUDENTS MUST RE-APPLY.
The enrollment process for faculty and staff is as follows:
If you wish to retain your current parking assignment, no further action is required on your behalf. You will receive notice in mid-July regarding permit hangtag distribution.
If you wish to retain parking on campus, but are interested in switching to a different location, you can do so by adding your name to a waitlist beginning May 6. PLEASE NOTE: Waitlist assignments are not guaranteed; therefore, please do not cancel your 2019-20 parking if you want a guaranteed spot.
If you are a new applicant and wish to park on campus for the 2019-2020 year, you can add your name to a waitlist during the waitlist period, beginning May 6. Please be advised that waitlist spots are not guaranteed.
If you wish to cancel your 2019-2020 parking assignment, you will need to do so by visiting the Parking & Transportation Services website at cmu.edu/parking and follow the opt-out instructions.
Please refer to the FAQ page on the Parking & Transportation website for any additional questions regarding the automatic rollover and waitlist process. Rates for 2019-2020 can be seen on the website. 
Important Dates:
April 19 - May 3: Faculty/Staff Opt-Out Period
May 6-17: Faculty/Staff Waitlist Period
May 20 - June 3: Student Waitlist Period