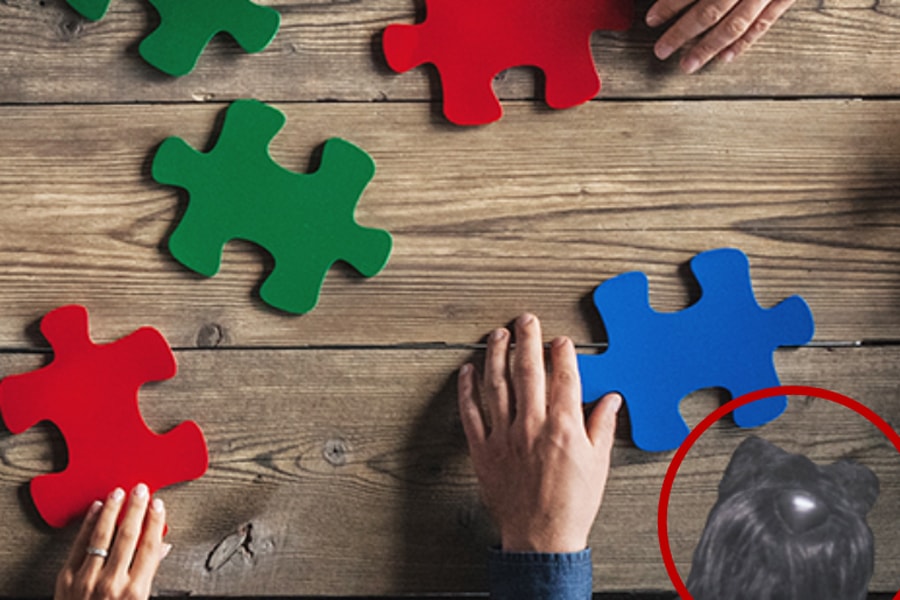 January 10, 2018
News Briefs
Get to Know Human Resources
Have you noticed the Human Resources website has a new look. A team of staff members representing each area of HR recently redesigned the site using the university's new web template. The goal of the redesign was to put the focus on you, the faculty and staff members who rely on the information provided.
You are encouraged to visit www.cmu.edu/hr and explore the new navigation and resources.
To help you get to know the new site, you are invited to participate in a "Get to Know HR" promotion. Each Thursday morning on the front page of the HR site, there will be a hint pointing to a piece of information located on the site. You will find a Scotty dog hidden on the page where the information is located. The first person to find Scotty and send email to hrcommunications@andrew.cmu.edu with the link to the correct page will get a reward.
Winners may choose from a list of CMU-themed items, or may opt for a "Get to Know HR" opportunity. Winners are encouraged to take advantage of these opportunities to get familiar with the programs and services HR offers, including:
A personalized benefits overview with a Benefits Specialist;
A confidential career coaching session including résumé and cover letter review and interview tips; and
A "CMU Through the Years" lunch to discuss how CMU has changed over the years with long-serving staff member Everett Tademy.
Visit www.cmu.edu/hr to see this week's hint.
W-2s To Be Mailed by Jan. 31
Hard copy W-2 tax forms for 2017 will be mailed out by Jan. 31 and will be available in Workday for all active employees. To learn how to access your W-2 in Workday, view the Retrieving W-2 Tax Form Quick Guide [.pdf]. Any former employee who requires a copy of their W-2 must speak with a CMUWorks Service Center representative by phone to validate their identity. For questions, contact the CMUWorks Service Center at cmu-works@andrew.cmu.edu or 412-268-4600.
Jumpstart Your Business Idea in the NSF I-Corps Program
If you are looking to jumpstart your business idea, the Swartz Center for Entrepreneurship may be able to help. The center is recruiting teams for its spring 2018 NSF Innovation Corps (I-Corps) customer discovery training program. Teams are open to CMU faculty, staff, students and recent alumni and can be reimbursed up to $2,500 to further their business venture. Teams also will receive access to Project Olympus programs, business mentors, and workshops and guidance in writing proposals for external funding. Ninety-nine teams have completed the program and received more than $13 million in funding for their ideas since fall 2014. The application deadline is Feb. 2. Apply at http://bit.ly/2oWuR6v.
Learn more about the NSF I-Corps program. 
Women's Mentoring Program Now Accepting Applications
The Barbara Smith Women's Mentoring Program is now accepting applications for both mentors and mentees. Applications are open to Carnegie Mellon Women's Association (CMWA) members who have regular or temporary part-time or full-time appointments of four months or longer.
Apply today to be a mentor or to be mentored. Applications are due Jan. 19.
You must be a CMWA member to participate. Join online.
Attend Final Town Meeting To Comment on CMU's Reaccreditation Self-Study
Carnegie Mellon is currently engaged in a self-study process in preparation for its 2018 reaccreditation review by the Middle States Commission on Higher Education (MSCHE). In this process, the university must demonstrate that its educational programs and administrative operations meet all MSCHE requirements and standards in the context of CMU's own institutional mission and goals. More information about MSCHE and CMU's Self-Study may be found at www.cmu.edu/middlestates.
A draft of CMU's 2018 Self-Study Report is now available for review on the Middle States website.
The Self-Study Steering Committee welcomes all comments or questions about the report from CMU students, faculty, staff and alumni. To that end, a final town hall meeting is scheduled for open discussion of the report and its recommendations:
Wednesday, January 17
12 - 1 p.m., McKenna-Peter Room, Cohon Center
You also may submit comments on the report by emailing Lettia DeNormandie at lettia@andrew.cmu.edu.
Orientation Program Wins Back-to-Back National Honors
For the second consecutive year, Carnegie Mellon's Orientation Week program has won the Outstanding Use of Theme Award from the National Orientation Director Association (NODA).
This year's theme, "Embark," whose logo featured a Scotty dog in a boat against the Pittsburgh skyline, represented incoming students embarking on their new journey. It was selected by the seven students who served as head orientation counselors, and the design was refined by CMU's Marketing & Communications creative team.
The theme was woven into the eight-day program through T-shirts, novelty items, websites and marketing materials. Students gathered on the Cut to form a replica of a boat for the annual aerial photo during Playfair, the popular Orientation event that brings the entire class together for the first time.
Healthy Campus Kickoff Jan. 17
Carnegie Mellon's Department of Athletics, Physical Education and Recreation will kick off its Healthy Campus campaign for 2018 with a one-hour walk from noon to 1 p.m., Wednesday, Jan. 17 in Wiegand Gym.
The campus community can meet the interns from the University of Pittsburgh and sign up for free personal training sessions. Members of the university community also can sign up for the fitness challenge 2018, TRI-3 Swim, Bike and Run/Walk.
Questions? Contact Pattye Stragar at pls@andrew.cmu.edu.
Students Turn Their Ideas Into Products at Build18
The Electrical and Computer Engineering Department will host its annual Build18 festival, Jan. 15-19. The festival, run by undergraduate ECE students, features more than 300 students from across all CMU schools and colleges who will spend the week developing their creative, technical ideas into a final product form.
The students will demonstrate their products from 2 – 5 p.m., Friday, Jan. 19 in the Cohon University Center's Wiegand Gym.
CMU Creates First Ph.D. Program in Behavioral Economics
Students looking to do cutting-edge research at the intersection of economics and psychology can get the first and only Ph.D. in behavioral economics at Carnegie Mellon.
"This new Ph.D. program builds on our world-renowned behavioral economics faculty at the Department of Social and Decision Sciences and economics faculty from the Tepper School of Business," said Linda Babcock, the James M. Walton Professor of Economics and the head of the Social and Decision Sciences Department. "We are thrilled to be able to offer this unique graduate degree program that will focus on basic and applied research and complements our undergraduate degree in behavioral economics, policy, and organizations, also the first-of-its-kind."
Because it is a joint program through the Dietrich College's Department of Social and Decision Sciences and the Tepper School, students will have access to world-renowned experts in decision science, organizational behavior, statistics, marketing and many other areas. Research facilities like the Center for Behavioral and Decision Research and BEDR Policy Lab also will be key resources for students.
Miller Gallery Hosts "Faith Wilding: Fearful Symmetries"
Carnegie Mellon's Miller Gallery presents "Faith Wilding: Fearful Symmetries," the first retrospective exhibition of the influential feminist artist, Saturday, Jan. 20, through Sunday, Feb. 25.
Curated by Shannon R. Stratton in collaboration with Wilding, the exhibit includes a selection of works from Wilding's studio practice spanning the past 40 years, highlighting a range of works on paper — drawings, watercolors, collage and paintings. Wilding's work is both delicate and harsh in its exploration of the pivotal moment between private revelation and public manifestation. Viewed together in this exhibition, her work makes a powerful impression about psychological and physical transition and transformation.