Welcome to the Office of Sponsored Programs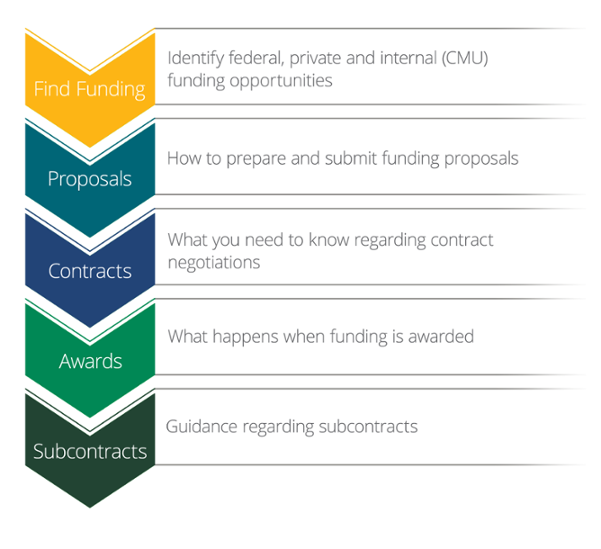 OSP Mission
Carnegie Mellon University is dedicated to creating and disseminating knowledge through research. The Office of Sponsored Programs (OSP) contributes directly to this mission by providing comprehensive support to faculty and staff in the administration of externally sponsored research. OSP's Primary functions:
Proposal Team
The Proposal Team reviews and approves research proposals, ensures the accuracy of the budget for the proposed project and coordinates pre-award negotiations. They also answer any inquiries related to regulations of the various funding agencies.
Contracts Team
The Contract Team assists faculty and researchers in completing contracts with sponsors (both corporations and the government). In addition, they also handle discussions of such issues as intellectual property, confidentiality, publications and any other contractual concerns.
Awards Team
The Award Team assists with the processing of all completed awards. Specific details are recorded in the research administration system and forwarded to Sponsored Projects Accounting (SPA) for a
Updates
Learn more about when workers need to
E-Verify
.