April 05, 2021
Verdict in on CMU Mock Trial
Team courts success while sequestered
By Michael Henninger mhenninger(through)cmu.edu
Media Inquiries
Jason Maderer
Marketing and Communication
The courtroom behind the judge flickered slightly, a digital Zoom background cloaking his true surroundings. From her Charlotte, North Carolina home, defense attorney Eleanor Xiao watched the proceedings intently on her computer as opposing counsel questioned a witness. In a regular courtroom, she would have maintained the professional posture of an actual attorney. But from the comfort of her own home, Xiao, a member of Carnegie Mellon University's Mock Trial, pinched her fingers off-camera to steady her nerves as she prepared to interject.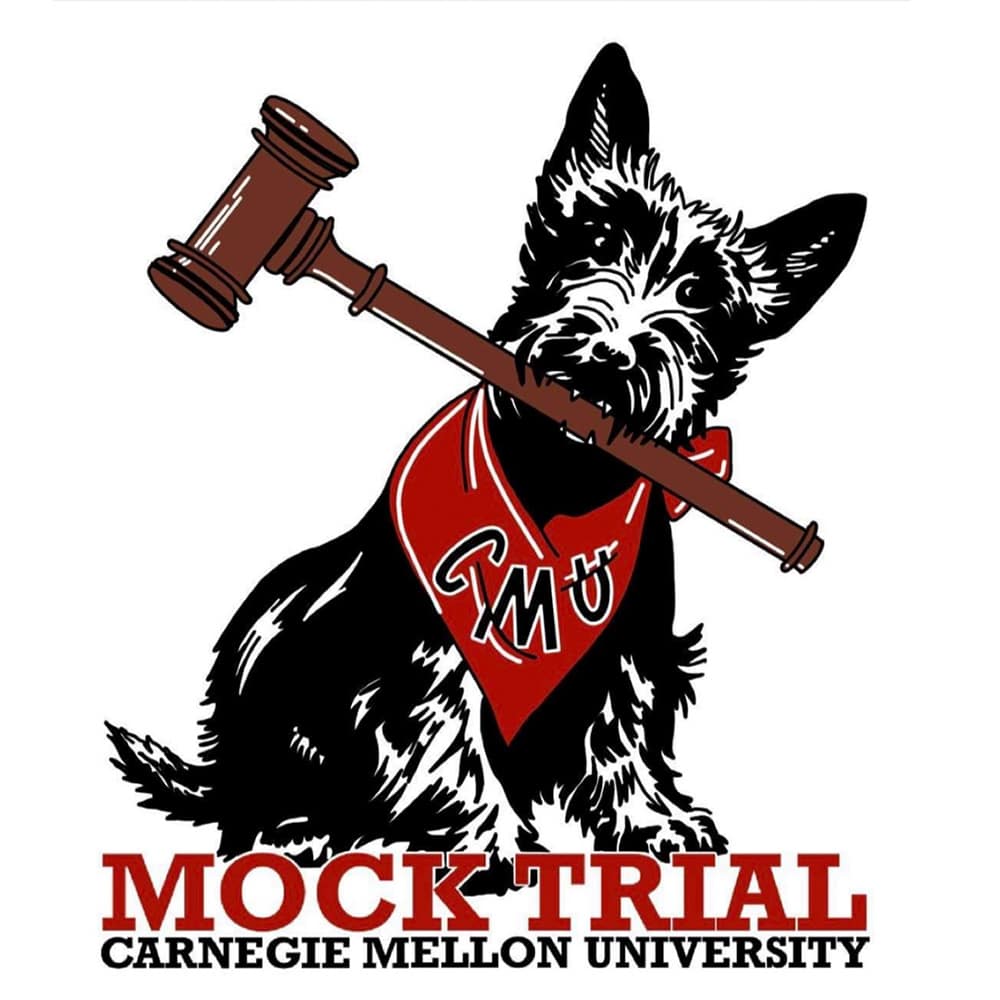 "Objection!" Xiao said, speaking over her opponent. After hearing each side's arguments about the legal relevancy of the testimony in question, the judge sustained the objection. And then two more that followed. Xiao essentially struck that witness' testimony from the record, a win for her side.

Those wins piled up this year for CMU Mock Trial. One CMU team, Team B, advanced to this year's American Mock Trial Association's (AMTA) Opening Round Championship Series (ORCS) by placing third in a AMTA Regional tournament, which occurred online due to COVID-19. The team also won the Spirit of AMTA award at regionals.

CMU Mock Trial has existed for more than 15 years and is operated and coached entirely by students. The group is split into two trial teams, A and B, with nine members each and requires no previous experience to try out for a spot. Members of the team can take on roles as both a lawyer and a witness in the same trial.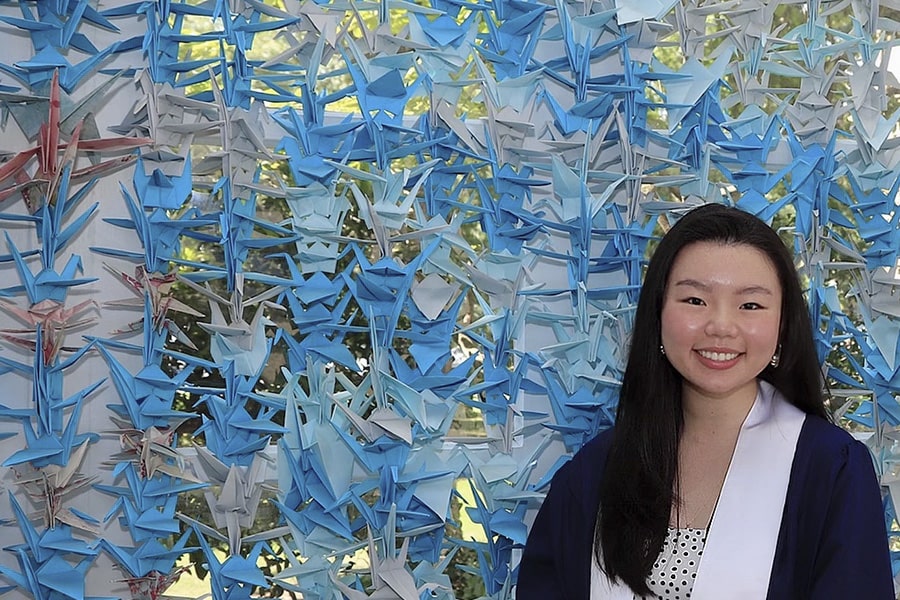 Eleanor Xiao

Xiao, a first-year student studying computer science, was a part of Team B that advanced to ORCS and received an All-Regional Witness award for her portrayal of an investigative journalist called to testify during a trial.

"I started competing in Mock Trial my senior year of high school because I was drawn to the acting aspect of it. It's been exciting to play a witness and really be a character that's unlike me in real life," Xiao said. "I'm from the South, but I don't speak with a distinct Southern accent at all, so I thought giving my character a Southern accent and adding in bits of southernisms would make her more engaging."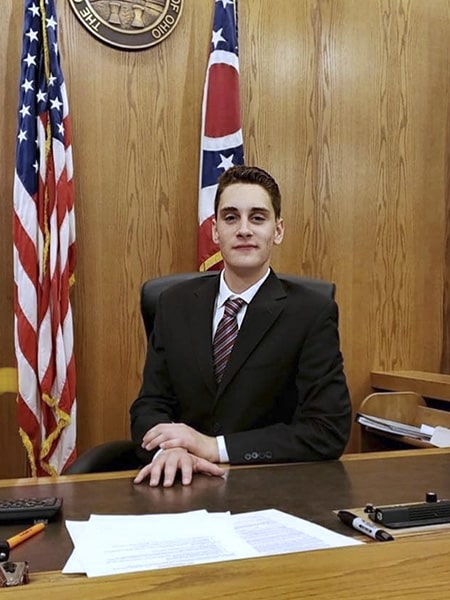 Brett Gold (at left, photographed at a mock trial pre-pandemic), another Team B member and a sophomore studying civil and environmental engineering and engineering and public policy, also won an individual award as an All-Regional Attorney.

"Mock Trial presents a healthy form of competition. It's personally rewarding, and at the end of every trial, I'm proud of what I've done and what my teammates have done," Gold said. "Through our interest in law, we're able to grow as people and bond. And then, when all that work pays off in a win, it's pretty fantastic."

This year's virtual shift presented new challenges. Online trials last nearly three hours, and attorneys have to be present and focused the entire time in order to present objections, provide cross-examinations and gather notes for closing statements.

"When you're doing two consecutive trials two days in a row, it starts to add up," Gold said. "In the Zoom format, you have to be on your toes and in the game for the full length of the trial. It's a mental challenge. But we all do it for love of the game."

While she doesn't intend to become a lawyer, Xiao said that she gained valuable skills and experience from her first year as a part of the team.

"If I hadn't joined Mock Trial, I probably would have never met all of these upperclassmen from across the different schools and disciplines at Carnegie Mellon. As someone in the School of Computer Science, it was fun and exciting to engage with students from Dietrich and Tepper," Xiao said. "The style of argumentative writing and speaking — the ability to think on your feet and talk eloquently — are probably the most useful skills I will take into the future."