September 21, 2020
Esports Club Brings CMU Gamers Together
By Bill Lyon wel(through)andrew.cmu.edu
Media Inquiries
Jason Maderer
Marketing and Communications
The COVID-19 outbreak forced much of the world to transition to a virtual setting. Some, however, were better equipped than others. The
CMU Esports Club
already existed in that virtual realm and didn't have to press pause on their games.
The club offers students a space for both competitive and casual gameplay. Before the pandemic, CMU Esports members enjoyed meeting in person for LAN parties, watching esports events and running tournaments — they are also one of the co-organizers of ScottyCon, along with
Cosplay@CMU, Artist Alley Club and Vermillion Anime Club
. The convention acts as a place for gamers, artists, cosplayers, anime lovers and more to gather and celebrate their interests.
"Gaming has personally helped me a ton since I was little," said Kevin Shim, CMU Esports co-president. "Even small things like having better hand-eye coordination and quick decision-making helped me grow up and be more successful in varsity sports in high school."
Above all, Shim points to the social aspect of gaming as what keeps him going.
"I've made countless friends through games, both people I know in the flesh and people who live on the other side of the world that I have never met before," Shim said. "Sometimes, the close-knit trust that you develop with friends — who you can trust to save your life in game — is one that really binds us together and has us staying in touch for years, without even having met each other."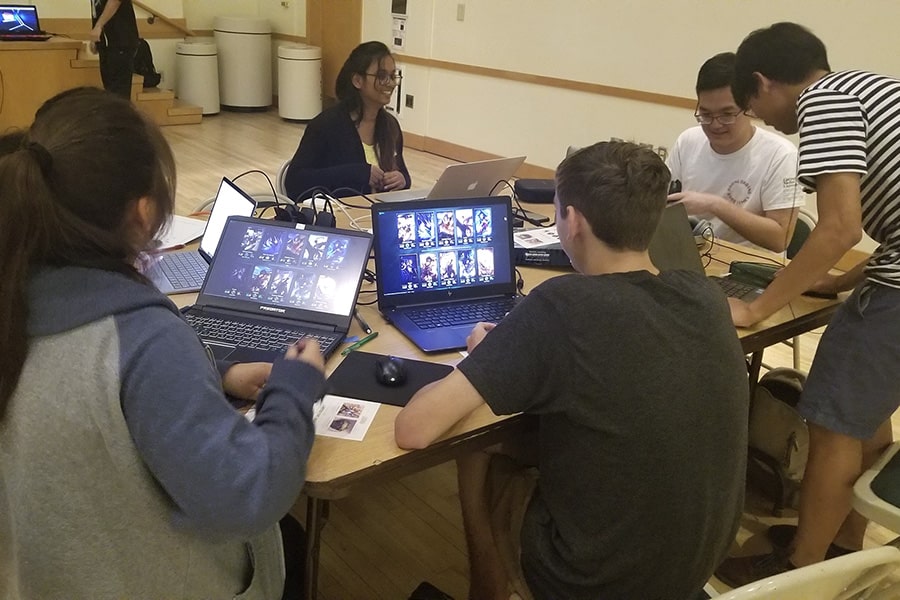 Before the COVID-19 outbreak, members of the CMU Esports Club gathered for LAN parties in the fall of 2019.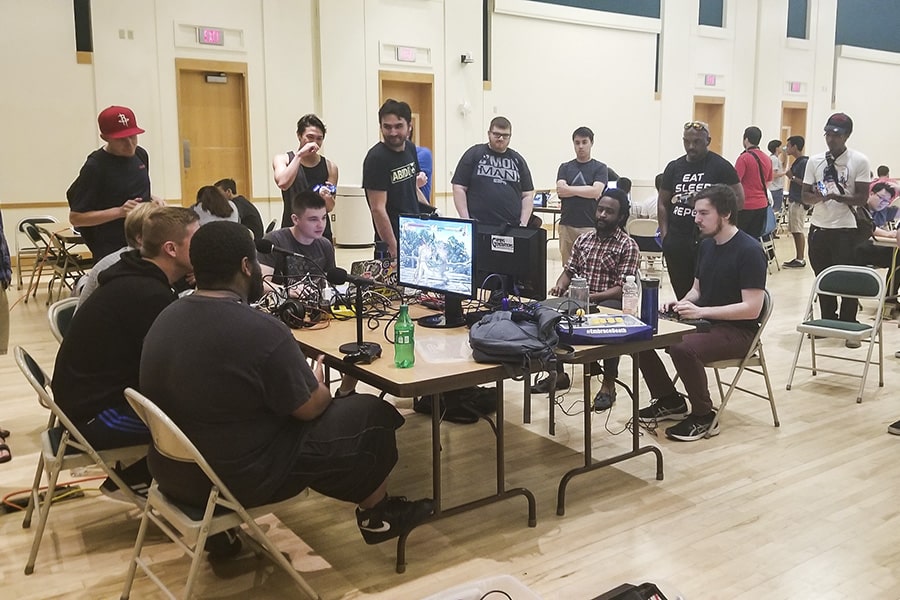 LAN stands for local area network, where gamers gather and connect in person. 
In March, as students were transitioning to online learning, this year's ScottyCon was cancelled. A number of other schools were canceling esports events as well. In response, the CMU Esports board began reaching out to other schools and planning what would become its first Intercollegiate Game Night. In total, they had over 80 universities join them online for an evening of gaming, raffles and educational panels from industry professionals at Intel, Corsair, Twitch and NVIDIA.
While many of the world's activities have been hindered by quarantines and lockdowns, gaming knows no bounds.
"Growing up, gaming has provided so many opportunities that I would not have experienced without it, like driving at full speed on an F1 racing track, or testing out small rocket ships I created, on my own, to see if any of them could reach the moon with abnormal designs," said Christine Ahn, vice president of marketing for CMU Esports.
CMU Esports continues to engage its members through good times and bad, finding comfort, comradery and stress relief through gaming. And, if a student is looking to join in on the fun, they can find out more from
cmuesports.com
or by joining their Discord server,
CMU Esports
.