December 05, 2019
A Finale for Four
Soccer seniors reach Final Four to end CMU careers
By Jason Maderer
Media Inquiries
Jason Maderer
Marketing and Communications
The finality of it all hit Camille Williams on Tuesday, on a cold night at Carnegie Mellon University's soccer complex. For the last time, she walked off the field she's known since stepping on campus four years ago.

"Our coaches always tell us to enjoy every minute because we don't know when it will be our last game or practice," said Williams, a senior defender who will graduate in May with a degree in chemistry. "But that night, I knew that was it — my final practice at CMU. The last time going from class to workouts. It was surreal."
Few teams actually get to control their own destiny. But a final practice at home, on their terms, is what Williams and three other senior Tartans earned by reaching the NCAA Division III Women's Soccer Final Four. No matter what happens this weekend in Greensboro, North Carolina, there are no more practices, games or time together in uniform awaiting the senior quartet when they arrive back in Pittsburgh.

"We've been through so much together. I'm so appreciative of all they've done for me on and off the field," said Tara Durstewitz, a senior midfielder and business major. "They're some of my closest friends, and we're going to be close all our lives. I'm grateful I got to spend these four years with them."

Watch the seniors prepare for their semifinal match
This past spring, while Williams was studying abroad in France, her fellow seniors took a personality and leadership assessment test in anticipation of the new season. Their individual results couldn't have been more different. Durstewitz was classified as the steady one. Midfielder Emery Noll landed in the "dominance" quadrant. Goalkeeper Andrea Sipos was identified as the perfectionist.
"There was no need for Camille to take the test. We all know that she's the influencer, the charmer and the talkative one," said Sipos, who will graduate in May with a mechanical engineering degree. "There were four categories and we each landed in a different box. That well-rounded leadership balances our team."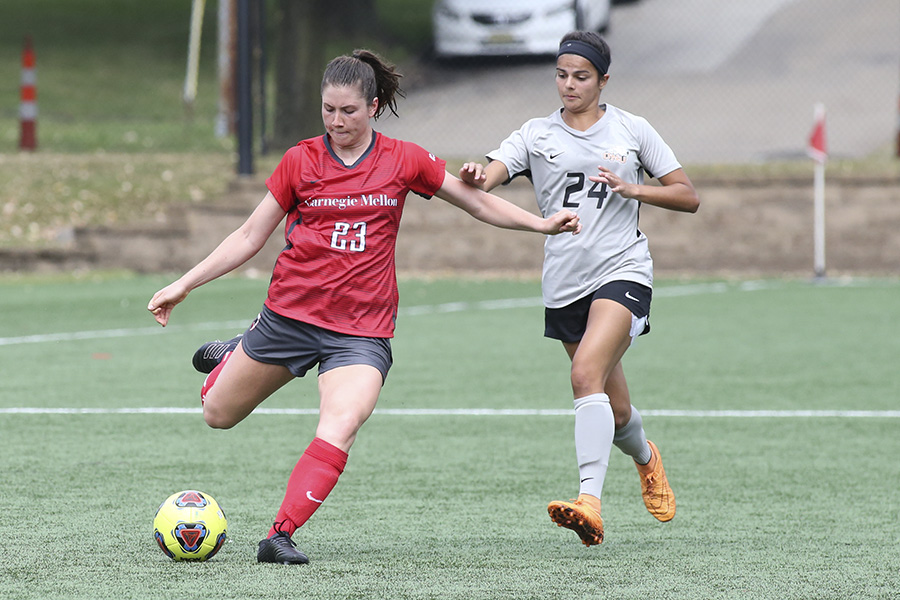 Academic All-American Camille Williams

Unlike 2018, when Carnegie Mellon failed to make the NCAA tournament after six consecutive berths, this year's squad created an overall chemistry that propelled them to the first final four in school history. It was essential, the seniors say, with 10 freshmen on the roster.

"They do a great job serving as the buffer between us and coach," said Nikki Hasson, a freshman center back majoring in biomedical and mechanical engineering. "Sometimes it's a bit of tough love, but it demonstrates to us that they have trust in us to get the job done on and off the field."

There will definitely be more seasons for Hasson and the rest of the younger players. Perhaps even more trips to the Final Four and Greensboro, the designated site for 2020 and 2021. But for the four seniors they'll send off at some point this weekend, it's a farewell on the biggest stage in D-III women's soccer.

"This trip is a wonderful validation of our four years," said Sipos. "We've always approached each practice and game as business-as-usual. This final journey, together, is the cherry on top."

"I've played soccer my entire life, and now it's time to start a new chapter," said Noll, a double major in biological sciences and psychology. "I couldn't ask for a better ending with my best friends."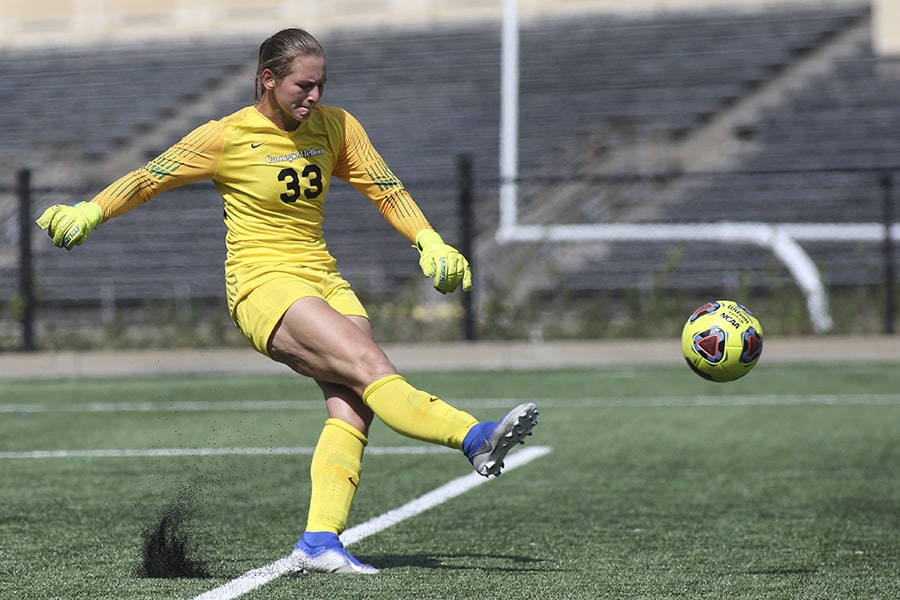 Goalkeeper Andrea Sipos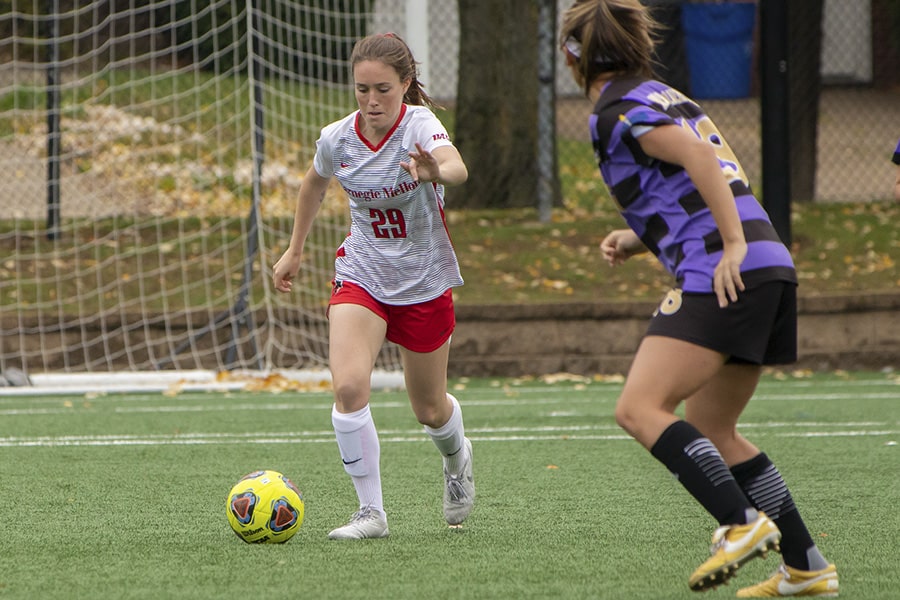 Midfielder Tara Durstewitz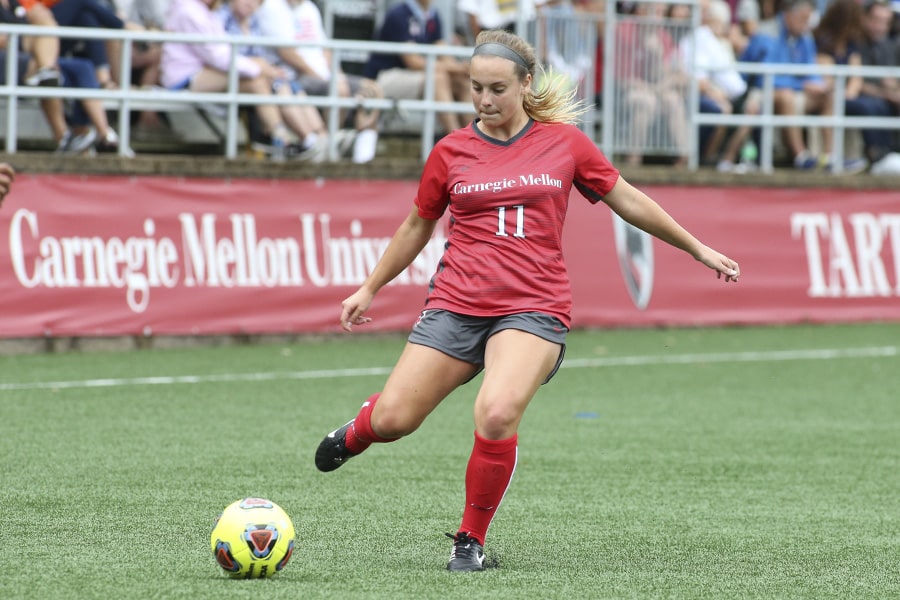 Midfielder Emery Noll