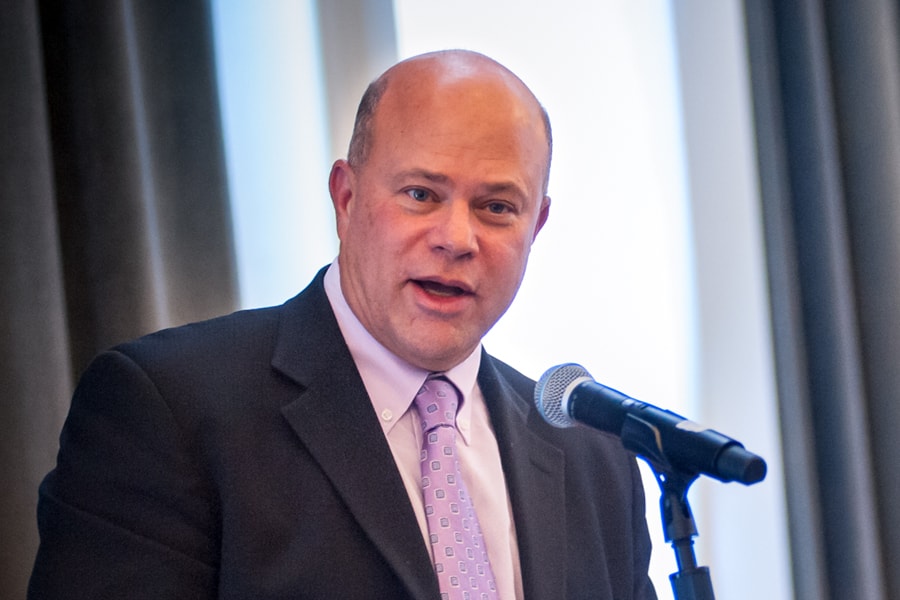 March 29, 2018
Philanthropist and Investment Icon David Tepper Will Deliver Keynote Address at Carnegie Mellon's Commencement
Tepper will receive an honorary degree along with award-winning actor Ted Danson, Turing Award Winner Shafi Goldwasser and Nobel Laureate Ada Yonath
Media Inquiries
Julie Mattera
Marketing & Communications
David A. Tepper, founder of one of the most successful hedge funds in the world and among Carnegie Mellon University's greatest benefactors, will be the keynote speaker at Carnegie Mellon's 121st Commencement at 11 a.m., Sunday, May 20, in Gesling Stadium on campus. Tepper earned his MBA from Carnegie Mellon in 1982.
"Carnegie Mellon University is a world-class institution shaping future leaders in business, technology, and the arts," Tepper said. "The education CMU offers is truly unique, and I look forward to addressing the university's proud and promising new graduates in the spring."
"David Tepper has contributed so much to Carnegie Mellon, our nation and the world through his leadership in business and his dedication to philanthropy," said CMU President Farnam Jahanian. "I am grateful for his partnership as a member of our Board of Trustees and for his generosity and vision for Carnegie Mellon — and I am delighted that he has agreed to share his wisdom and experience with our graduating class."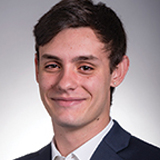 This year's student speaker is Kevin Wainczak, who is earning his bachelor's degree with University Honors in cognitive science with a minor in software engineering. Wainczak has been very active in student life as a resident assistant and community adviser and has been a leader among the Greek community. In January, he received the CMU Greek Role Model Award for "excellence in scholarship, leadership, service and lifelong friendship."
Tepper will receive an honorary Doctor of Business Practice degree at the ceremony. This year's other honorary degree recipients are actor Ted Danson, who will receive an honorary Doctor of Fine Arts degree, and scientists Shafi Goldwasser and Ada Yonath, who will be awarded honorary Doctor of Science and Technology degrees.
"It is a CMU tradition to award honorary degrees to exemplary leaders, who serve as role models for our graduates and the entire Carnegie Mellon community," said Jahanian. "This year's esteemed honorees embody this tradition, having received pre-eminent levels of distinction in their fields and exhibited a record of extraordinary contributions to society."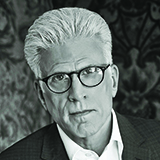 Danson, a 1972 graduate of CMU's School of Drama, is an award-winning actor best known for his leading role in NBC-TV's iconic comedy "Cheers." Also known for his roles in "Becker," "Curb Your Enthusiasm," "Fargo" and "CSI," Danson is currently starring on NBC's "The Good Place" with Kristen Bell. In addition to acting and producing, Danson is an environmental activist, co-founding the American Oceans Campaign (AOC) in 1987 to alert Americans to the life-threatening hazards created by oil spills, off-shore development, toxic wastes, sewage pollution and other ocean abuses. The AOC merged with Oceana in 2001 and in 2017 Danson received Oceana's Lifetime Achievement Award for his 30 years as an oceanic environmental activist.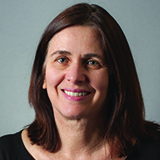 Goldwasser, who earned her bachelor's degree in applied mathematics from Carnegie Mellon in 1979, received the 2012 Turing Award from the Association for Computing Machinery (ACM) for her influential research in cryptography and security. The Turing Award is the highest recognition in computer science and often referred to as the Nobel Prize of computing. She is a two-time winner of the ACM's Gödel Prize for her outstanding papers in theoretical computer science.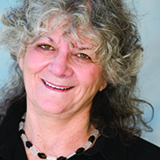 Winner of the 2009 Nobel Prize for Chemistry, Yonath, a postdoctoral researcher at CMU in 1969, is the Kimmel Professor of Structural Biology and director of the Kimmelman Center for Biomolecular Structure and Assembly at the Weizmann Institute of Science in Rehovot, Israel. She earned the Nobel Prize for her pioneering independent studies of the structure and function of the ribosome, specifically uncovering what the ribosome looks like and how it functions at the atomic level.
Tepper has donated more than $125 million to the school, including $55 million in 2004 to name the David A. Tepper School of Business, and $67 million for the new David A. Tepper Quadrangle, scheduled to open this fall.
The 300,000-square-foot building on the Tepper Quad, a new hub for university life and a home for the business school, will transform the educational experience at CMU with innovative, collaborative and hands-on learning spaces that will serve students' needs now and into the future. It will house the Swartz Center for Entrepreneurship, a new 600-seat auditorium, fitness facilities, a technology-enhanced learning laboratory and CMU's first University Welcome Center, where visitors can begin their campus experience.
David Tepper was raised in Pittsburgh and attended the University of Pittsburgh before earning his MBA from Carnegie Mellon. He worked in industry and banking prior to founding Appaloosa Management, one of the world's leading hedge funds, in 1993. Tepper is a leading influential voice in the global investment community.
More than 5,600 bachelor's, master's and doctoral degrees will be conferred at Carnegie Mellon's main commencement ceremony.
The ceremony will be webcast at http://www.cmu.edu/commencement.
Learn more about the speakers and honorary degree recipients.