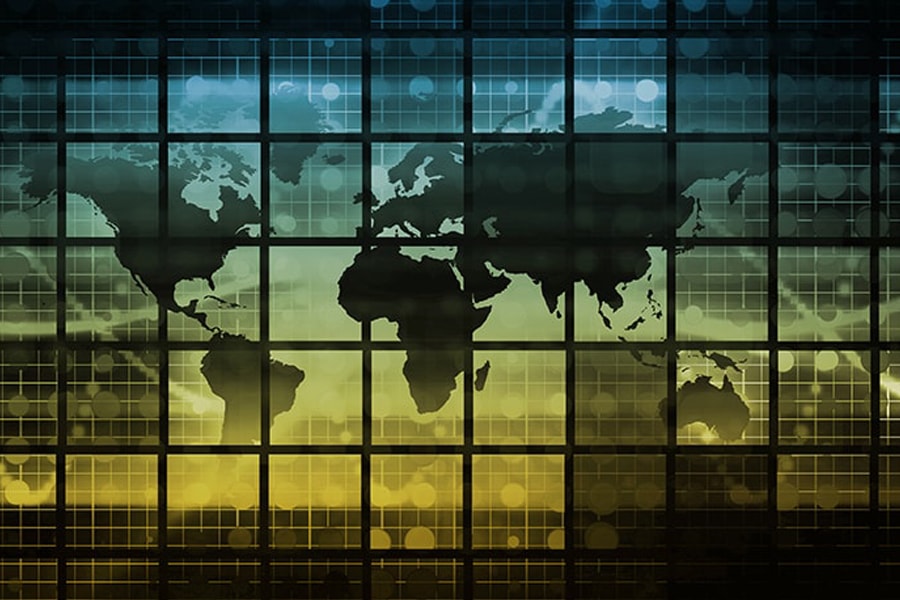 February 19, 2018
Institute for Politics and Strategy Elevated to University-Wide Status
Media Inquiries
Abby Simmons
Marketing & Communications
Shilo Rea
Dietrich College of Humanities and Social Sciences
Carnegie Mellon University has elevated the Institute for Politics and Strategy (IPS) to a university-wide institute, as its programming and scholarship increasingly bring together scholars and students from different fields across the university.
Originally founded in 2015, IPS serves as a center for research, undergraduate and graduate education and university-wide initiatives in the fields of political science, international relations, national security policy and grand strategy.
Its signature programs include the Washington Semester Program, the Center for International Relations and Politics and the Institute for Strategic Analysis. This new status will help build on a growing number of collaborations across CMU's campus, especially new efforts that involve technology, policy and the social sciences.
IPS will continue to be directed by Kiron Skinner, a renowned expert on international relations, national security, foreign policy, defense policy, cybersecurity and diversity. Recently named the Taube Professor of International Relations and Politics, Skinner uses IPS to create opportunities for CMU students and faculty in addition to national and international thought leaders to engage with ideas and issues in politics and policy in a highly multidisciplinary way.
"In addition to her own research and public service, Kiron has been a leader in providing distinctive, collaborative opportunities for students at all levels, crossing traditional boundaries," said Laurie R. Weingart, CMU interim provost. "Giving the institute this cross-college platform will allow Kiron and her colleagues to forge new partnerships."
IPS will be governed by the deans of the Dietrich College of Humanities and Social Sciences, the College of Engineering and the School of Computer Science. IPS programs include undergraduate majors and minors in international relations and politics, an undergraduate minor in politics and policy, and an accelerated master's program in International Relations and Politics. In addition, IPS is the social science lead in the Master of Information Technology Strategy (MITS), an interdisciplinary cybersecurity-oriented graduate program that also includes core courses and tracks in computer science and engineering. Degrees from IPS programs are from the Dietrich College, with the exception of the interdisciplinary MITS program, which is granted by the School of Computer Science.
The research, writing, teaching, and Washington work of IPS at the intersection of technology, policy, cybersecurity, national security, and artificial intelligence is being supported by grants to IPS and its entities, the Center for International Relations and Politics and the Institute for Strategic Analysis, from the Bradley Foundation, the Hewlett Foundation, Scaife Foundation, an endowment from Glen and Diane Meakem, among other donors.
Skinner joined CMU in 1999. She is a distinguished fellow of CMU's CyLab and holds courtesy faculty appointments in Heinz College of Information Systems and Public Policy and the Institute for Software Research. She served on President Donald Trump's transition team's executive committee, and the teams for the National Security Council and the State Department.
In December, U.S. Secretary of Defense James N. Mattis appointed her to the Defense Policy Board, which provides the secretary, deputy secretary and under secretary for policy with independent, informed advice and opinion concerning matters of defense policy. The Office of the Secretary of Defense also appointed Skinner to the Board of Advisors of the Naval Postgraduate School.
Skinner currently serves as special adviser to Admiral John Richardson, the Chief of Naval Operations, is a member of the Council on Foreign Relations, a life director of the Atlantic Council, and is a research fellow at the Hoover Institution at Stanford University. From 2001-2007, she was a member of the U.S. Defense Department's Defense Policy Board as an adviser on the wars in Iraq and Afghanistan. During the Bush and Obama presidencies, she served on the Chief of Naval Operations Executive Panel and the National Security Education Board, the latter of which required confirmation by the US Senate in 2005.
Her books have appeared on the New York Times and Wall Street Journal best-seller lists, and serialized in the New York Times Magazine and New York Times opinion page. One of her co-edited books, Reagan, A Life in Letters, was as the subject of an editorial on the editorial page of New York Times, selected as one of the best books of 2003 by the Los Angeles Times, was the subject of a Time magazine cover story, and reviewed in the New York Review of Books.
Skinner's scholarly work focuses on U.S. national security, international relations and American politics. She currently co-chairs a working group on national security and democracy for the Social Science Research Council. For Palgrave MacMillan, Skinner has created a book series on American political ideology in the twentieth century. She serves as the editor of the series and is writing its first book. Her recent essays on the U.S. presidency have appeard in books published by Harvard University Press and Oxford University Press.
Skinner recently became a Fox News Channel contributor, which allows her to offer both foreign policy and political analysis across FNC and FOX Business Network's daytime and primetime programming.
"It has been really exciting to see IPS have an important impact in education, research and programming activities in a short amount of time," Skinner said. "I am grateful to the university for putting their support into this endeavor and look forward to building new partnerships and momentum for politics and strategy across campus."
Baruch Fischhoff, the Howard Heinz University Professor, is also an IPS faculty member, making the institute one of the only international relations programs at a top research university with decision science as a core part of its education and research. Fischhoff, also a member of the Department of Engineering and Public Policy, is a member of the National Academy of Sciences and of the National Academy of Medicine.