The Center for IDeaS holds several ongoing and annual events, including an international conference, a Summer Institute, and a bi-weekly seminar series. Available past event recordings available on our YouTube Channel. More events and series are in the works, check back often for updates!
IDeaS Events
CMU Event Highlight
IPS Policy Forum co-sponsored by IDeaS
It Hasn't Even Been A Year: Social Media 
and Disinformation in the US Since 
November 2020

with Dr. Jennifer Golbeck 
Tuesday, September 14, 2021
5:00 p.m. to 6:00 p.m. ET

Information and a recording of this event can be found here
In the months since the 2020 US Presidential election, American social media has hosted a wide range of conspiracy theories, misinformation, and disinformation around the election; the insurrection; and COVID vaccination, policy, and treatment. This talk will tour some of the more significant points from this time, highlight the impactful research that has shed light on these phenomena, and discuss paths forward for measuring, understanding, and intervening in US domestic online extremism. 
This is the inaugural lecture of the Social Cybersecurity series within the IPS Policy Forum and is presented in partnership with the Carnegie Mellon Center for Informed Democracy & Social Cybersecurity (IDeaS). 
About Dr. Jennifer Golbeck:

Jennifer Golbeck is a Professor in the College of Information Studies at the University of Maryland, College Park. Her research focuses on artificial intelligence and social media, privacy, and trust on the web. She received an AB in Economics and an SB and SM in Computer Science at the University of Chicago, and a PhD in Computer Science from the University of Maryland, College Park.
Past Events
October 13, 2021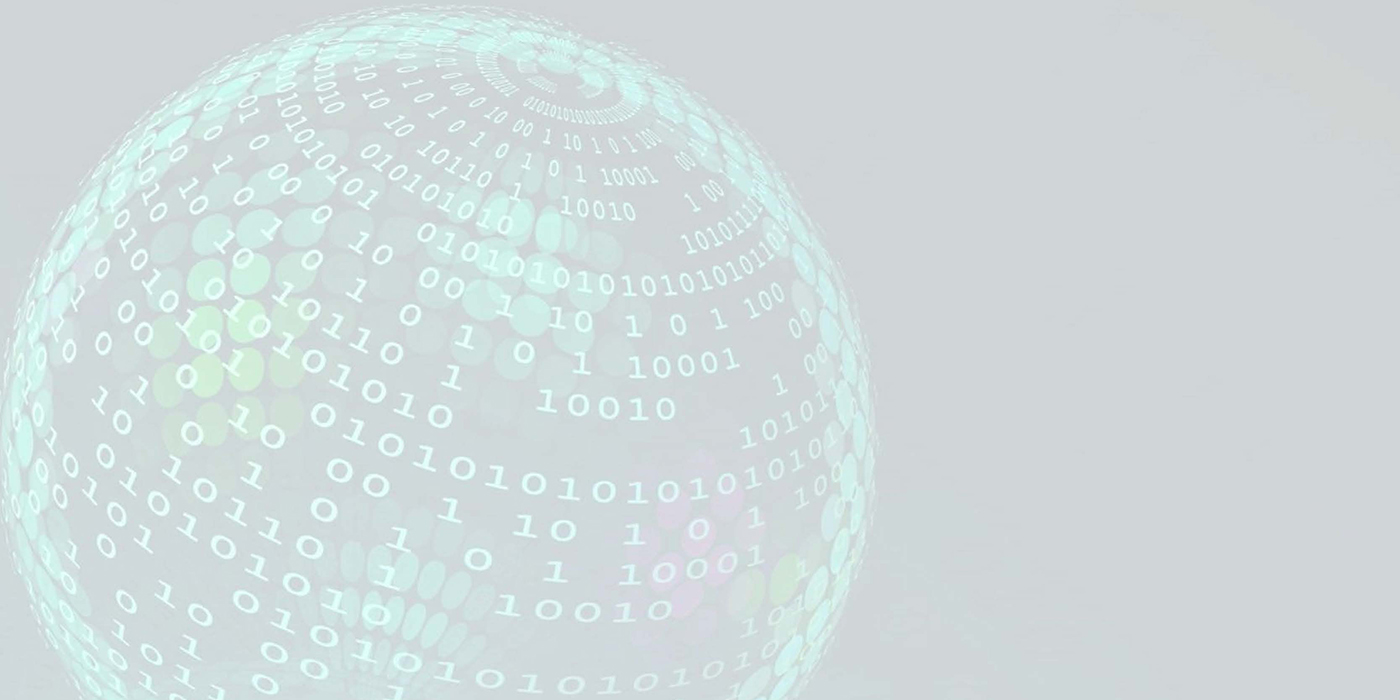 Digital tools developed by members of KRN and our friends at other institutions further this goal by making it easier for researchers to gather and sort data, bring data-driven information to the public in innovative, visual formats, fact check news and other information, and detect bots and trolls online.  
The KRN Tool Demonstration Day is free and open to the public.
July 12-13, 2021
Co-sponsored event Spring 2021
The election of 2020 and the events surrounding it represent an historic time in American democracy. The Dietrich College of Humanities and Social Sciences is pleased to announce "Dietrich Deep Dives," a series of engaging and in-depth presentations about critical political and societal issues through the lens of the humanities, social sciences and related fields. These virtual webinars are open to Carnegie Mellon University alumni, students, faculty and staff.
Topics include: Electronic Voting Machine Security, Social Media and Misinformation, Cable News and Misinformation, The Psychology of Conspiracy Theories, Voter Suppression and Voter Fraud
Available recordings at the link above.
June 10-15, 2021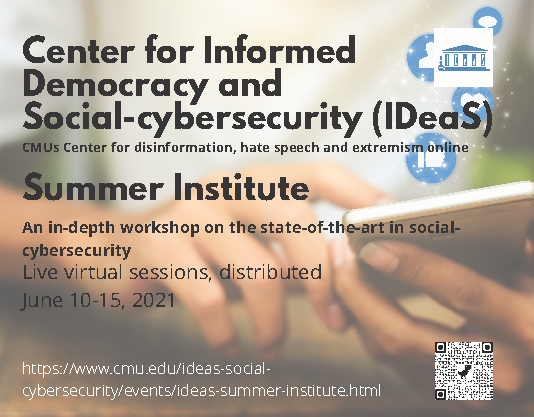 IDeaS Inaugural Conference
Social-Cybersecurity in Times of Crisis and Change
November 19-20, 2020
More information on the inaugural conference here.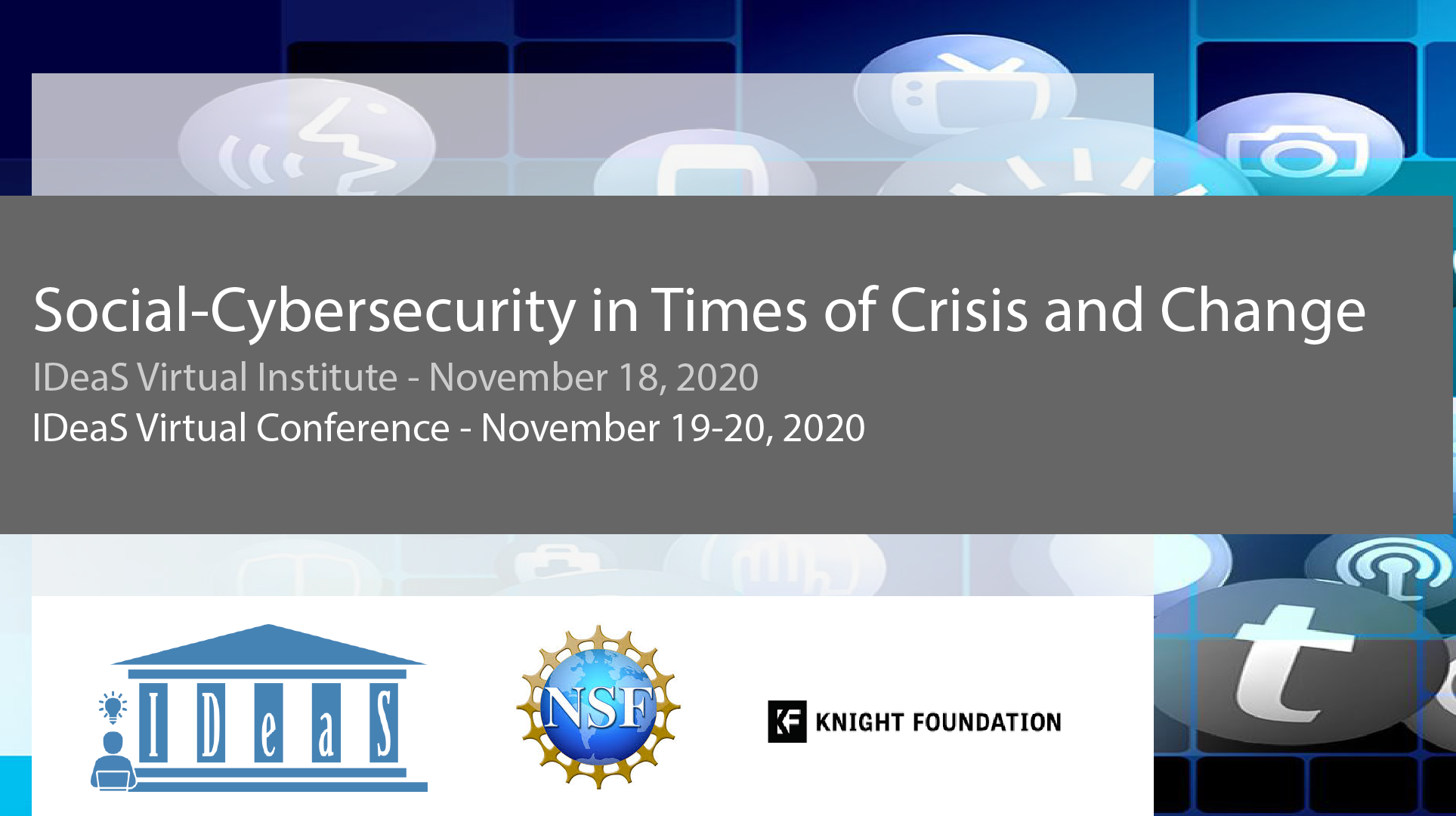 The 3rd Carnegie Mellon University Open Science Symposium
October 20, 2020
The symposium will build awareness and support for the adoption of open research practices and encourage innovative ideas about data sharing. Speakers include IDeaS Co-Director Kathleen M. Carley. Find more information here.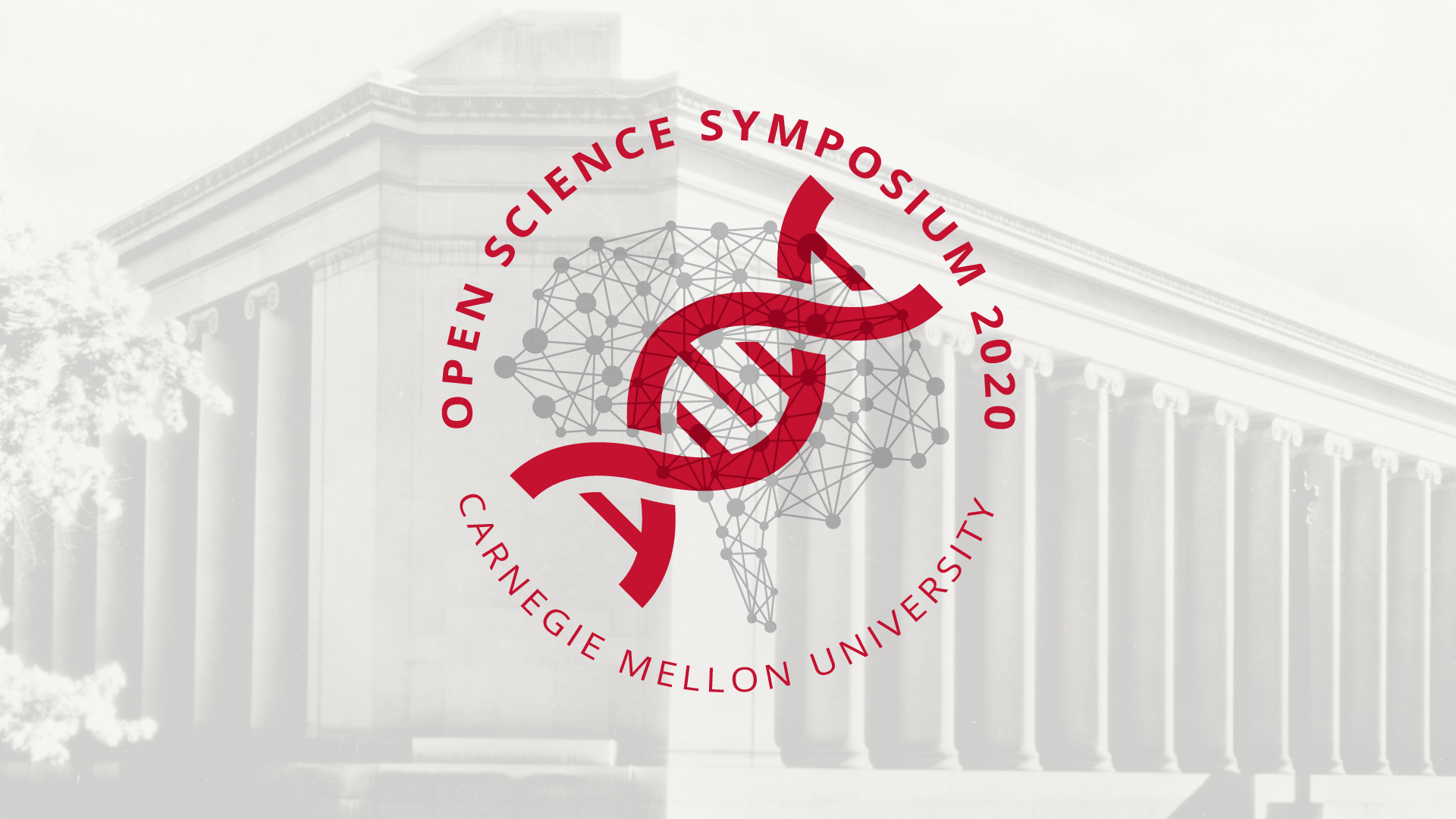 Grefenstette Symposium: Disinformation, Misinformation and Technology
October 7, 2020
The IDeaS Center collaborated with Duquesne University for the Inaugural Grefenstette Symposium: Disinformation, Misinformation and Technology: New Ethical Challenges and Solutions on October 7th. Learn more about the symposium here.