The Center for IDeaS holds several ongoing and annual events, including an international conference, a Summer Institute, and a bi-weekly seminar series. Available past event recordings available on our YouTube Channel. More events and series are in the works, check back often for updates!
IDeaS Events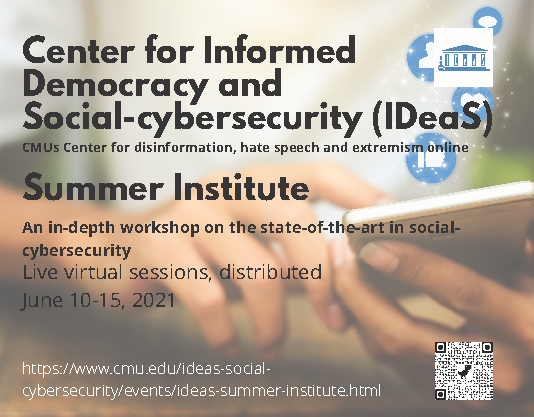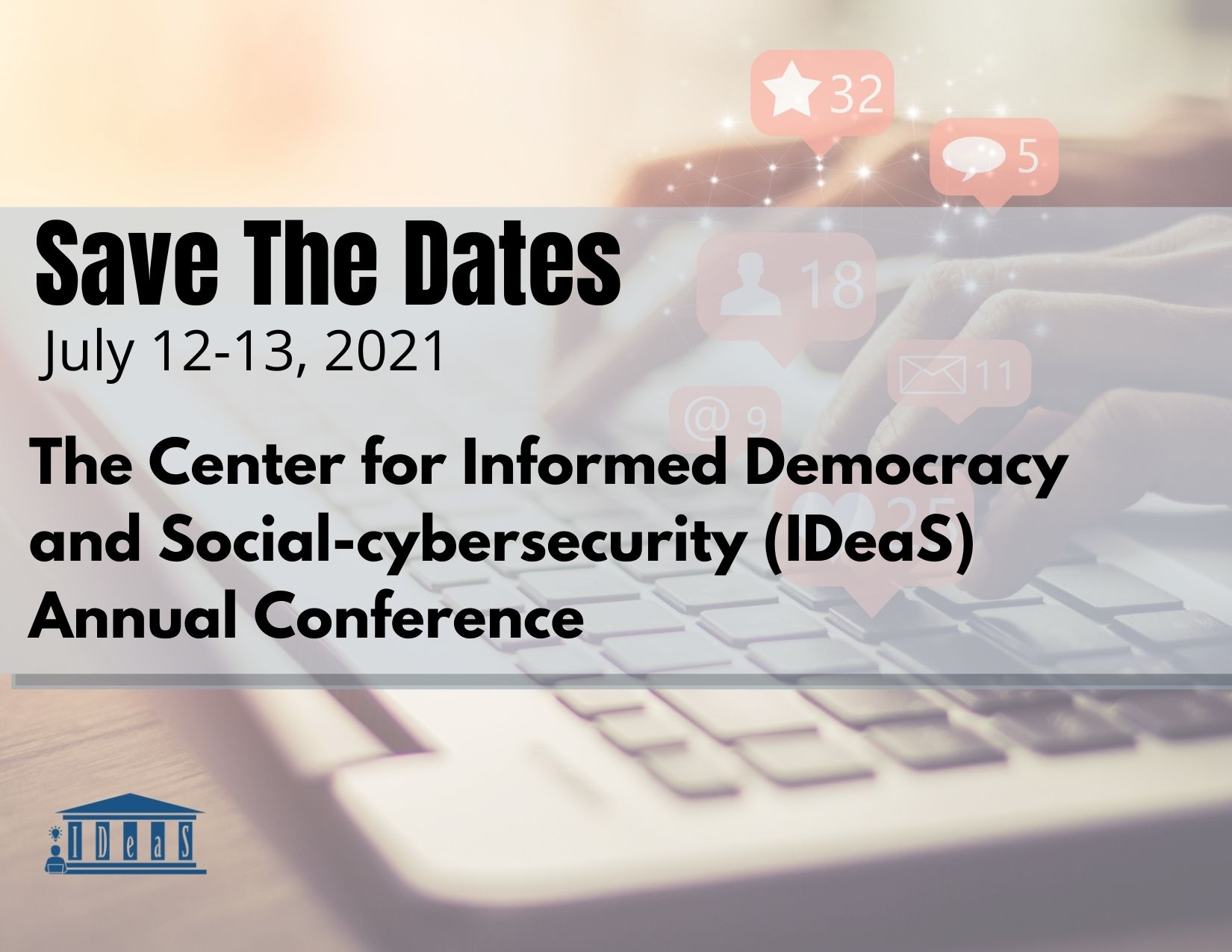 Beginning September 1, 2021
CMU Event Highlight
The election of 2020 and the events surrounding it represent an historic time in American democracy. The Dietrich College of Humanities and Social Sciences is pleased to announce "Dietrich Deep Dives," a series of engaging and in-depth presentations about critical political and societal issues through the lens of the humanities, social sciences and related fields. These virtual webinars are open to Carnegie Mellon University alumni, students, faculty and staff.
Topics include: Electronic Voting Machine Security, Social Media and Misinformation, Cable News and Misinformation, The Psychology of Conspiracy Theories, Voter Suppression and Voter Fraud
Available recordings at the link above.
Past Events
IDeaS Inaugural Conference
Social-Cybersecurity in Times of Crisis and Change
November 19-20, 2020
More information on the inaugural conference here.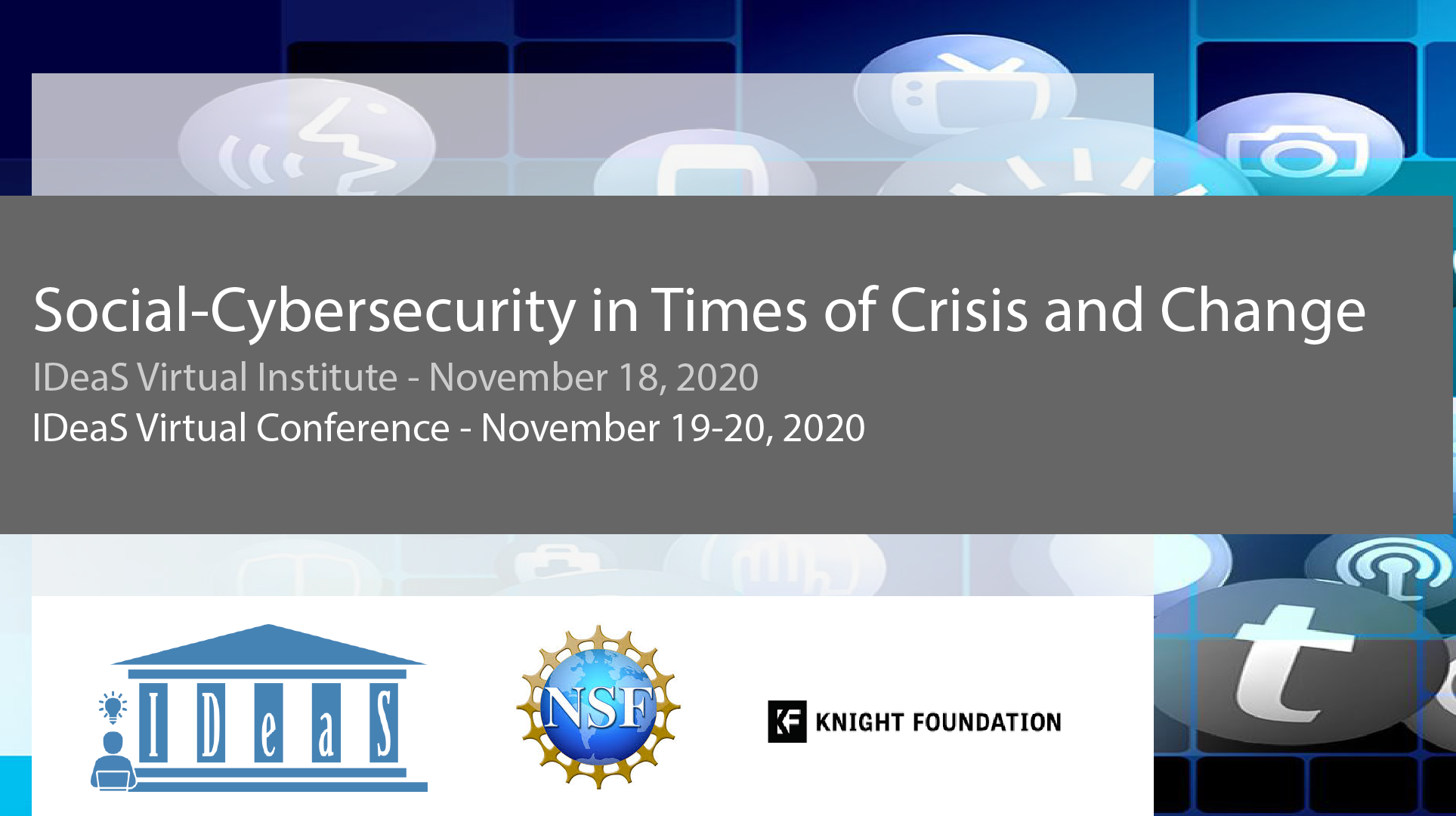 The 3rd Carnegie Mellon University Open Science Symposium
October 20, 2020
The symposium will build awareness and support for the adoption of open research practices and encourage innovative ideas about data sharing. Speakers include IDeaS Co-Director Kathleen M. Carley. Find more information here.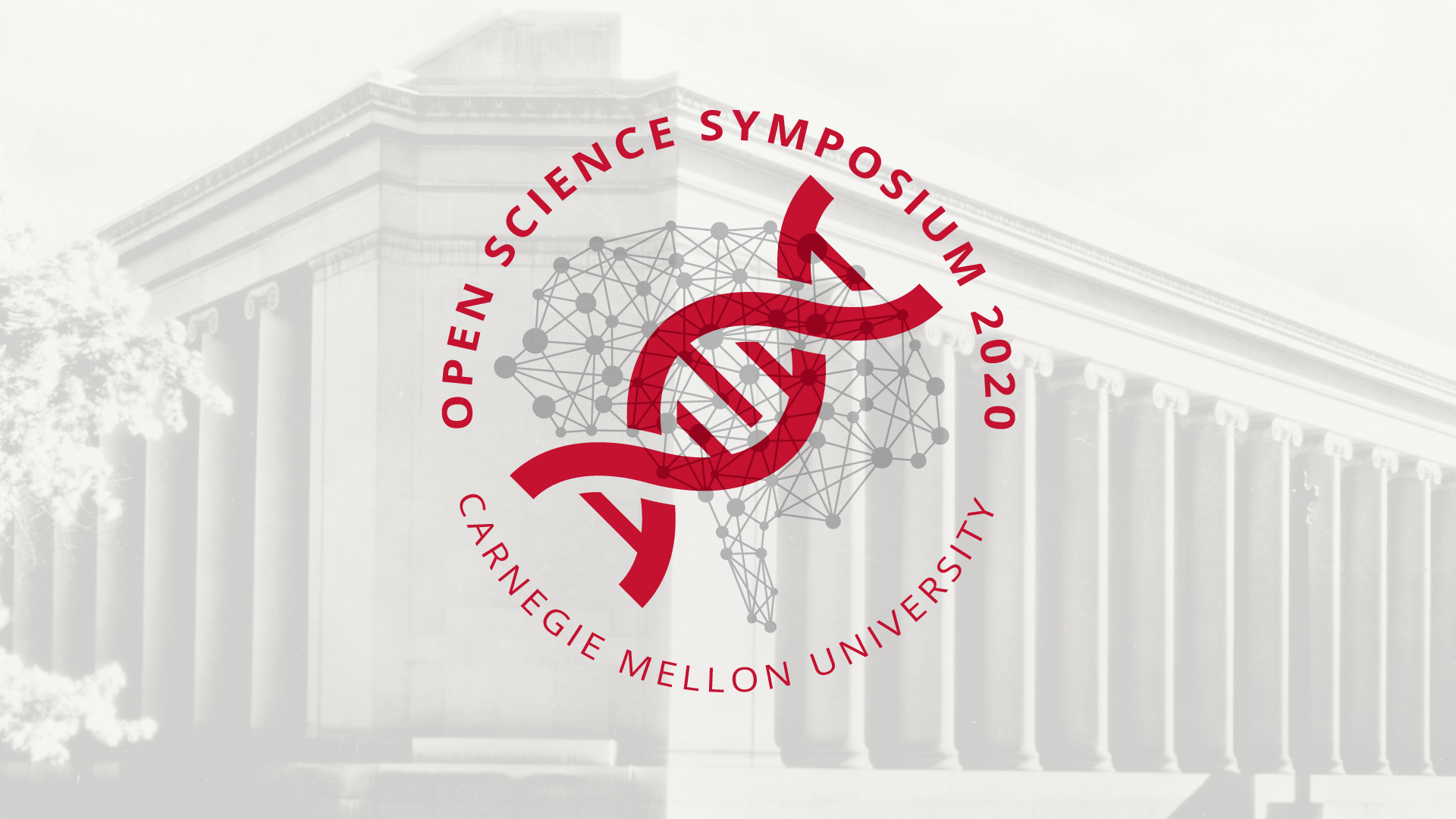 Grefenstette Symposium: Disinformation, Misinformation and Technology
October 7, 2020
The IDeaS Center collaborated with Duquesne University for the Inaugural Grefenstette Symposium: Disinformation, Misinformation and Technology: New Ethical Challenges and Solutions on October 7th. Learn more about the symposium here.