IDeaS Center Fall 2023 Seminar Series
Upcoming Seminars:
September 26, 2023: HYBRID, Virtual via Zoom, In-person TCS Hall 460 Carnegie Mellon University
Professor Of Organizations and Public Policy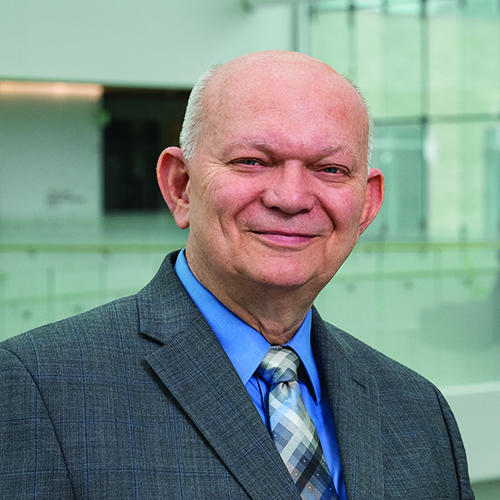 The Paradox of the Paradox of Friends: Implications for Social and Organizational Change
Ever since Scott Feld's classic 1991 paper, it has been established that, on the average, we find our friends have more friends than we do.  This principle has been called The Friendship Paradox, and it has implications for many social phenomena, including innovation diffusion and organizational change.  Indeed, a group from Yale's Institute for Network Science (2022) has found that they could substantially influence the adoption rate of healthy practices in a community by leveraging this friendship paradox principle.  However, we have discovered that this paradox itself leads to a further paradox, suggesting, with a nod to Schroedinger's cat, that the original principle is mathematically both true and not true at the same time in the same network.  This result leads us to new strategies for innovation that have the potential for substantially improving the odds of success in any systemic change effort.
---
October 4, 2023: HYBRID, Virtual via Zoom, In-person TCS Hall 460 Carnegie Mellon University
Clio Andris - Associate Professor in the School of City and Regional Planning and the School of Interactive Computing at Georgia Tech, Director Friendly Cities Lab
Case Studies and Tools for Geographic Social Network Analysis
Social networks often have a geospatial dimension, yet social network analysis is often conducted without considering the location of nodes and the context of the network. In this talk, I'll describe how geographic information systems (GISystems/GIS) can help users analyze social networks through two different case studies: a food sharing network in Southwestern Virginia and a historical network of the U.S. Mafia. I will also demonstrate new tools in the R statistical computing environment, a new standalone software called SNoMaN that can be used to facilitate the analysis of social networks, and a brief tutorial in QGIS.  
---
October 5, 2023 (hybrid in TCS Hall, Joint with CSS Seminar Series):
Simon DeDeo, Associate Professor, Ph.D. in Astrophysics, Carnegie Mellon Univeristy
November 15, 2023: 
Petter Törnberg, Assistant Professor in Computational Social Science at University of Amsterdam, senior researcher at University of Neuchatel, Associate Professor in Complex Systems at Chalmers University of Technology
November 28, 2023:
Sandra González-Bailón, Carolyn Marvin Professor of Communication at the Annenberg School, Director of the Center for Information Networks and Democracy (CIND)
**Unless noted all seminars will be held virtually via Zoom. Additional talk details and registration links will be posted online prior to seminar dates. Email centerforideas@andrew.cmu.edu to be added to the mailing list.
---
The IDeaS Seminar series are held during Spring and Fall semesters. Most seminars are live streamed and available on our YouTube page after the event. 
If you have suggestions for speakers, please submit them here.
If you have questions about upcoming seminars, please use the contact us link below.
Past Seminar Presenters