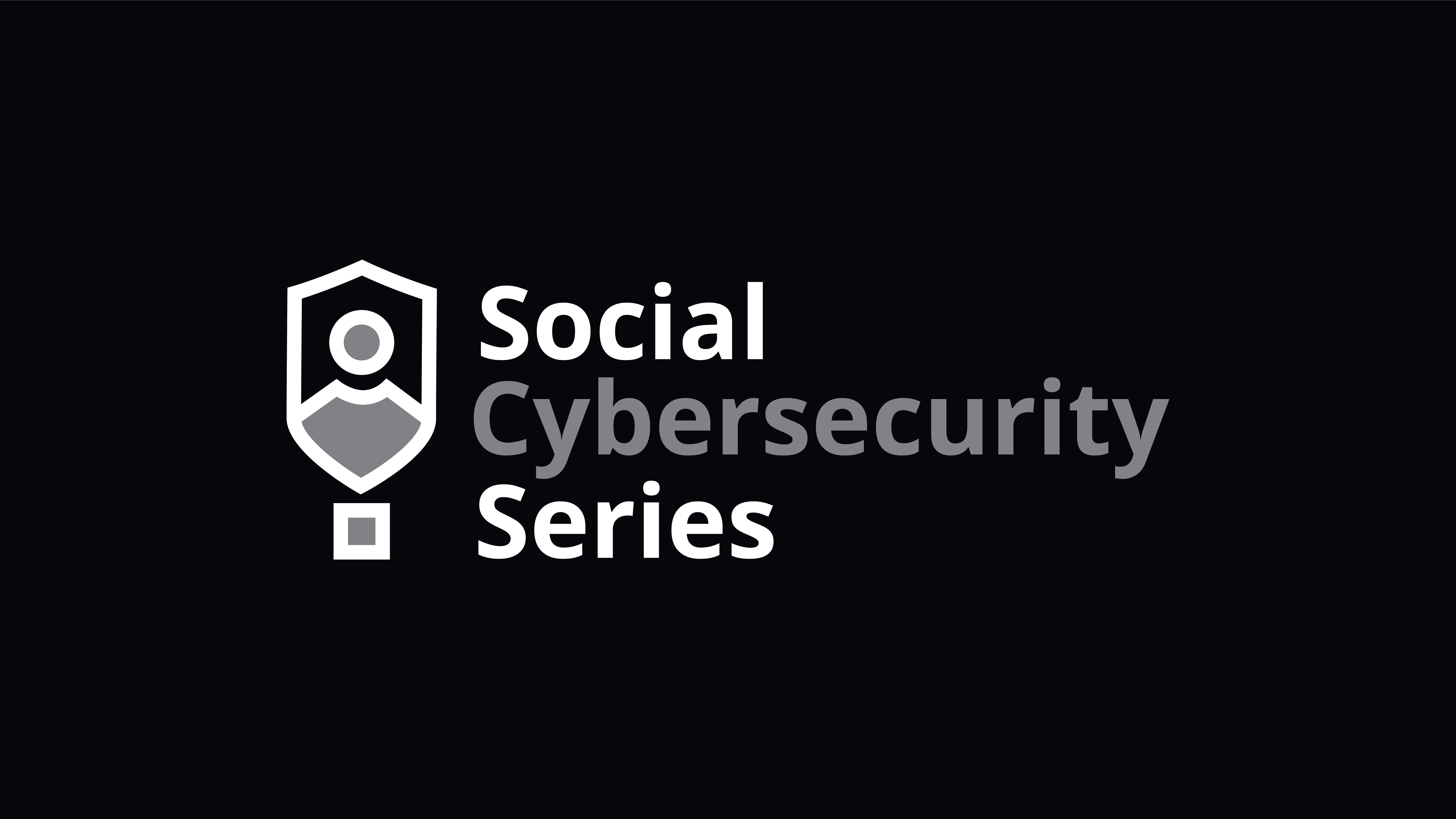 A series of seminars Co-sponsored by the Center for Informed Democracy and Social-cybersecurity and the Institute for Politics and Strategy.  This series invites thought leaders in the policy space of social-cybersecurity matters including disinformation, extremism and hate speech online.
Upcoming Speakers
with Christiaan Triebert
Thursday, January 27, 2022
5 p.m. to 6 p.m. ET
Zoom: Register here
Visual Investigations combine traditional reporting with digital sleuthing and the forensic analysis of visual evidence to find truth, hold the powerful to account, and deconstruct important news events. In his talk, Christiaan Triebert, a journalist on the Visual Investigations team at The New York Times, will share how his team exposed the Russian bombing of hospitals in Syria, identified the flawed ways in which the US military dismisses civilian casualties, revealed how Iran shot down a civilian airliner, investigated police brutality in the United States, and more.
This lecture is co-sponsored with the Institute for Politics and Strategy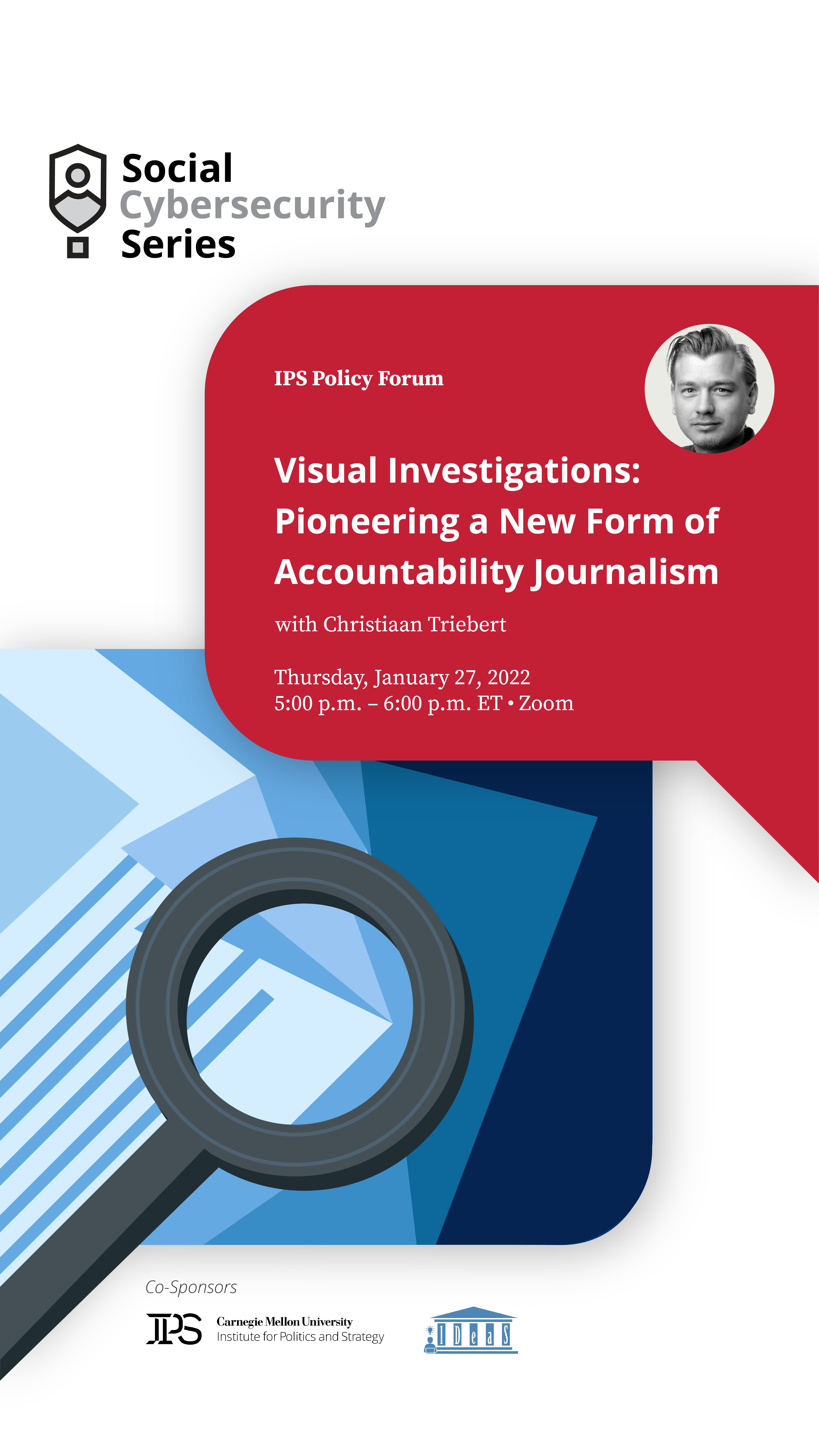 with P.W. Singer
Wednesday, March 23, 2022
5 p.m. to 6 p.m. ET
Zoom: Register here
Robots, artificial intelligence, cyberwar, 3D printing, bio-enhancements, and a new geopolitical competition; the 21st century is being shaped by a range of exciting, and scary, new trends and technologies. A best-selling author described by the Wall Street Journal as "one of Washington's pre-eminent futurists," and a consultant for groups that range from the CIA and the Chairman of the Joint Chiefs to Hollywood and the Call of Duty video game series, Singer uses an exciting speaking style to explore for an audience the key trends emerging today that will shape the world of technology and security tomorrow.
This lecture is co-sponsored with the Institute for Politics and Strategy.
with Nicole Matejic
Tuesday, April 12, 2022
5 p.m. to 6 p.m. ET 
Zoom: Register here
About Nicole Matejic
Nicole is an internationally recognized and trusted authority on navigating national security, crisis, and emergency management challenges in environments of converged threat and risk.
A regular instructor and guest speaker for NATO, Nicole is highly regarded for her work in distilling how terrorist organizations use influence operations in violent extremism, radicalization, and influence vectors within information disorder.
A Non-Resident Fellow at The Krulak Center at the United States Marine Corps University, Nicole also holds the appointment of Adjunct Lecturer at Charles Sturt University in the School of National Security and Terrorism.
Nicole is a Doctoral Candidate at the University of Southern Queensland, where she is researching the path to jihad. Her thesis "The Jihadi Nudge" is a multidisciplinary body of work that investigates how terrorist organizations use behavioral economics models of choice architecture (or decision science) to influence individuals toward radicalization and recruitment.
An early adopter of using social media for OSINT (open-source intelligence) in the law enforcement, intelligence, and later, military environments, Nicole's time serving with Australia's Customs and Border Protection Service (now Australian Border Force) saw her work extensively in passenger air operations and intelligence fields.
Nicole's first book, "Social Media Rules of Engagement," was published by Wiley in 2015.
This lecture is co-sponsored with the Institute for Politics and Strategy.
Previous Speakers
Dr. Jennifer Golbeck

It Hasn't Even Been A Year: Social Media and Disinformation in the US Since November 2020

Tuesday, September 14, 2021
5:00 p.m. to 6:00 p.m. ET

Information and a recording of this event can be found here

In the months since the 2020 US Presidential election, American social media has hosted a wide range of conspiracy theories, misinformation, and disinformation around the election; the insurrection; and COVID vaccination, policy, and treatment. This talk will tour some of the more significant points from this time, highlight the impactful research that has shed light on these phenomena, and discuss paths forward for measuring, understanding, and intervening in US domestic online extremism.

This is the inaugural lecture of the Social Cybersecurity series within the IPS Policy Forum and is presented in partnership with the Carnegie Mellon Center for Informed Democracy & Social Cybersecurity (IDeaS).

About Dr. Jennifer Golbeck:

Jennifer Golbeck is a Professor in the College of Information Studies at the University of Maryland, College Park. Her research focuses on artificial intelligence and social media, privacy, and trust on the web. She received an AB in Economics and an SB and SM in Computer Science at the University of Chicago, and a PhD in Computer Science from the University of Maryland, College Park.