August 31, 2023
OBITUARY: Ann Baldwin Taylor was a Trailblazer for Childhood Education
By Stefanie Johndrow stef(through)cmu.edu
Ann Baldwin Taylor, longtime director of Carnegie Mellon University's Children's School, died on Friday, July 14. She was 99.
Taylor's legacy continues through The Children's School, of which she was the founding director from 1968 to 1993. Taylor formed the laboratory school in the vision of education reformer John Dewey. She launched the school with grant funding from the Esso Foundation and administrative support from psychology professor John Sandberg.
The Children's School originally began as the Child Development Laboratory for the Margaret Morrison Carnegie College, which was the college for women at the Carnegie Technical Schools. Since the early 1970s, the Children's School has been a part of CMU's Department of Psychology. Over the decades, thousands of children have attended The Children's School. Its philosophy is based on theories and research in developmental psychology with the goal of nurturing the social, cognitive and physical development of children.
"Dr. Taylor's vision for a campus learning laboratory with broad impact on education communities beyond the campus inspired decades of learners and educators of all ages who crossed paths with her. Her kindness and calm counsel touched countless individual and family lives, and her dedication to inquiry learning and educational experimentation fostered advances in curriculum both locally and nationally," said Sharon Carver, director of The Children's School and associate dean for educational affairs in the Dietrich College of Humanities and Social Sciences.
Taylor also played an integral part in the K-6 curriculum development project Developmental Approaches in Science, Health, and Technology (DASH), which was funded by the National Science Foundation. She was also a member of Zonta International, which advocates for equality, education and an end to child marriage and gender-based violence. Taylor was presented with a lifetime achievement award from the National Association of Laboratory Schools, an organization she was an active participant of, in 1989. In 2015, The Children's School created The Ann Baldwin Taylor Early Childhood Scholarship Fund for the Carnegie Mellon University Children's School in her honor.
"Ann Baldwin Taylor was an innovative pioneer in many endeavors. Her work with early childhood education at Carnegie Mellon Children's School was a basis for much of her success. During my tenure as the executive director of the National Association of Laboratory Schools, she served on the board of directors and was not only a voice of reason but was a dependable, reflective problem solver and thus established herself as leader of leaders. Her genuine care and concern for others, mingled with a consistent positive disposition, were hallmarks of her personality. Among other things, she will be remembered as a consummate professional who eagerly embraced advancing technologies and experimented with their applications to education," said John R. Johnson.
Taylor was also involved in the "turtle" activity, the purpose of which was to teach children about simple programming using the Logo language, which was developed for children in the late 1960s by Seymour Papert, according to Judy Hallinen, who served as CMU's assistant vice provost for education outreach and was the director of the Leonard Gelfand Center for Service Learning and Educational Outreach.
"Young children could get the 'turtle' — a physical object at the time, not an image on a screen — to move by pushing buttons to tell it to go forward, backward, left, right, turn, etc. to solve challenges such as get from one place to another," Hallinen said. 
Hallinen remembers when Taylor established the Macintosh Training Center in The Children's School, with the help of Diana Bajzek in Computing Services in 1985.
"Children used the computers during the day and adults (teachers and business people) used the space in the evenings to learn about the new technology since it was very different from operating systems at the time," Hallinen said. "It's important to note that the first Macintosh was released in 1984, so the school was focused on showing that the education program would be enhanced by the integration of this new tool, which gave children another way to express themselves. At the time some people said computers would make it difficult for children to develop small motor skills, etc., but the use of the mouse to point and click was another way to develop muscles in the hand." 
Taylor is survived by her younger sister, Martha Cox, of State College, Pennsylvania; children, Margaret Ellen Taylor of Pittsburgh, Elisabeth Baldwin Taylor (Hal Roth) of Barrington, Rhode Island, and Mary Katherine Taylor Golightly (Tom) of Pittsburgh. Her grandchildren include Katherine Bartlett Brook (Matthew Stevens) of Boston, Taylor McNeal Brook (Jae Cameron) of Victoria, British Columbia, Zachary Taylor Roth and Matthew Angus (Gus) Roth of Providence, Thomas Woodward Golightly (Jillian Tugya) of Pennsauken, New Jersey, and Neal Robert Golightly of Pittsburgh. She leaves three great-grandchildren: Thora Nell Amirault Brook, Victor James Amirault Brook and Wyatt Taylor Stevens.
A memorial service to celebrate Taylor's life will be held on Saturday, Sept. 16, at 11 a.m. at Waverly Presbyterian Church (590 South Braddock Ave., Pittsburgh, PA 15221).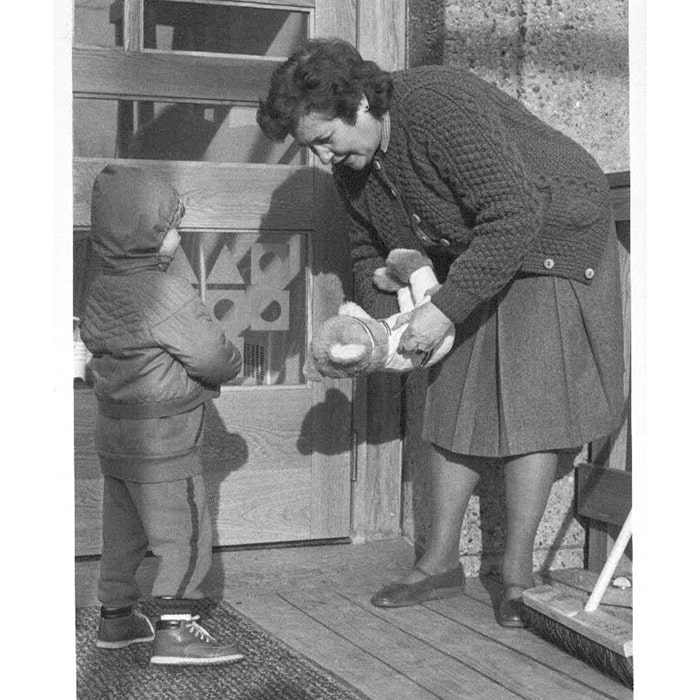 Engaging inquiry with a child in the late 1960's.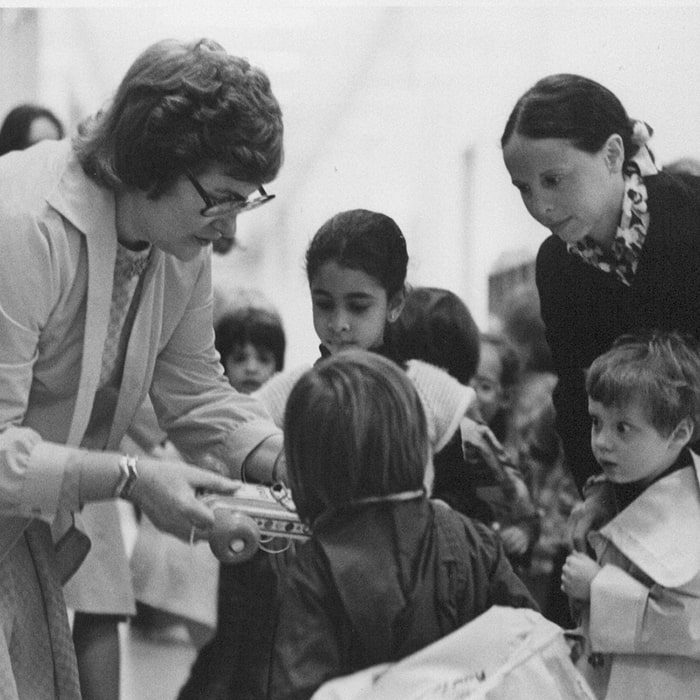 Ann Baldwin Taylor, early years toy exploration.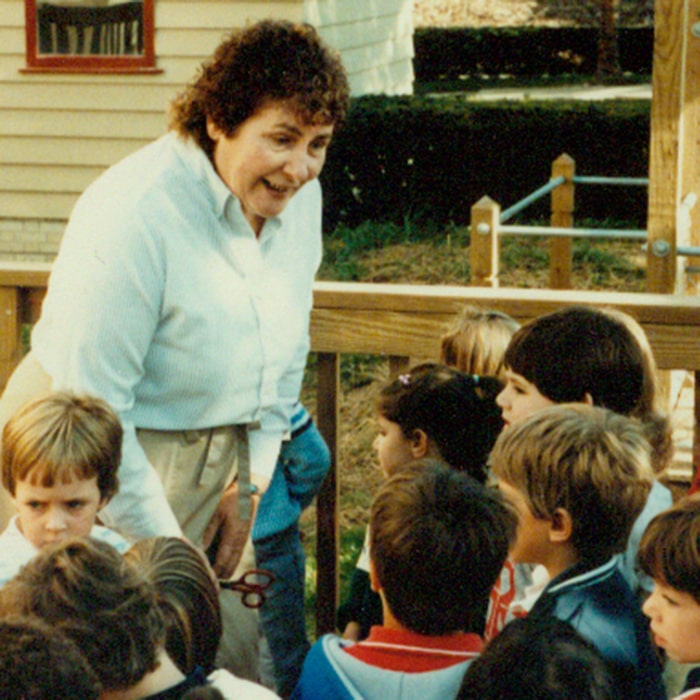 Ann Baldwin Taylor conversing with children on the playground in 1984.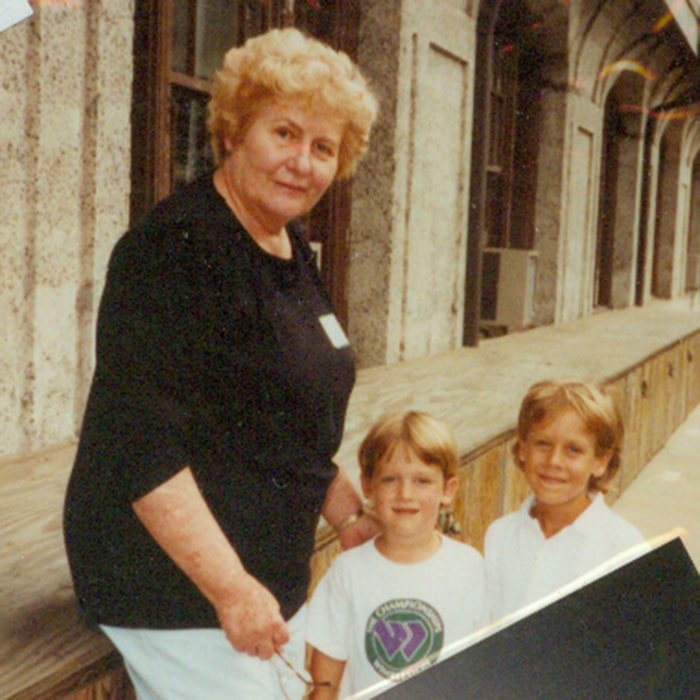 Ann Baldwin Taylor with children outside the Margaret Morrison building in 1992.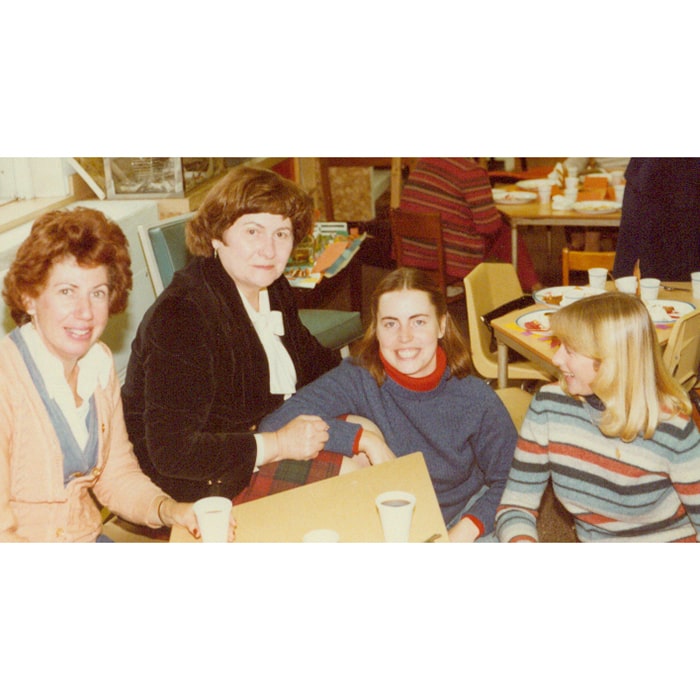 Ann Baldwin Taylor with Children's School educators, including daughter Kate, in 1980.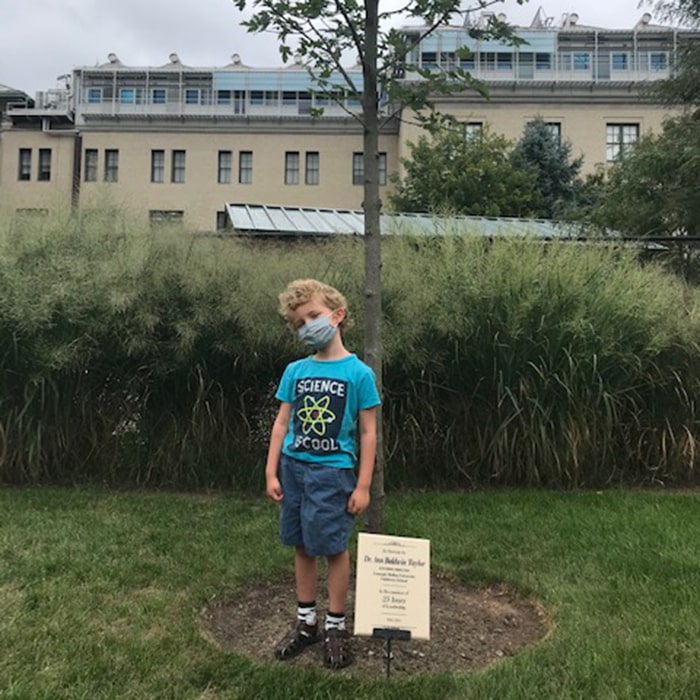 Great grandson, Wyatt, with the playground tree dedicated to Dr. Ann Baldwin Taylor at the 50th Anniversary Celebration in 2018.