January 26, 2022
News Briefs
You're Covered for COVID-19 at-Home Tests at CVS
The Office of Human Resources (OHR) has announced a partnership with CVS Caremark for either direct coverage or reimbursement for the cost of COVID-19 at-home test kits.
For faculty and staff most over-the-counter COVID-19 tests are covered through Carnegie Mellon's pharmacy benefit. Participating employees can obtain a test kit with no upfront cost, simply by presenting their prescription benefit ID card to any participating network pharmacy. CVS Caremark is currently soliciting all members of its national network to participate in the program. Until a list is available, please inquire at your local pharmacy to determine if it is participating and direct coverage is available.
Also, starting immediately until the end of the mandate due to the public health emergency, employees participating in the pharmacy benefit can purchase over the counter tests from any pharmacy or vendor, requesting reimbursement through an online claims submission process via Caremark.com, the Caremark mobile application (available for Apple and Android), or by submitting a paper claim form. A $2.50 processing fee associated with the reimbursement option will be billed to the plan and will not be incurred by the employee.
For both options, employees are limited to eight tests per 30 consecutive days.
For more information or questions about these options, review frequently asked questions or contact HR Services.
BXA Introduces New Engineering and Arts Degree Program
A new degree program is being introduced that's tailored to students with a solid math and science background who also have strong creative talents and interests. The integrated degree, the Bachelor of Engineering Studies and Arts (BESA), is offered by the BXA Intercollege Degree Programs in partnership with the College of Engineering and the College of Fine Arts.
BESA applications are open for CMU internal transfer students. The program will be part of the common application next cycle, for fall 2023 first-year student enrollment.
Prior to the creation of the BESA program, BXA and Engineering collaborated to develop the Engineering and Arts (EA) additional major at Carnegie Mellon, which allows students majoring in engineering to choose a concentration in architecture, art, drama or music within the College of Fine Arts. The course of study is tailored to each student, whose primary major is engineering. The curriculum includes a capstone experience through BXA that combines the students' engineering and arts expertise in novel ways.
"The EA additional major blended the strengths of both engineering and the arts," said Stephanie Murray, senior associate dean of Interdisciplinary Initiatives, and director/academic advisor/teaching professor, BXA. "The BESA takes the EA program a step further, allowing students to earn a bachelor's degree that equally combines their engineering and arts expertise, where the EA students add arts training onto their primary major."
Learn more about the new program.
INTERSECT@CMU Conference to Focus on Sustainability, February 10-11

The fourth annual INTERSECT@CMU Conference will focus on sustainability, the Sustainable Development Goals (SDGs) and the actions we must take to ensure the next generation will live on a more sustainable planet.
During the conference, titled "Innovating a Sustainable Future for All,"  speakers and panelists will discuss urgent issues facing our planet as they relate to cities and infrastructure; peaceful, just and inclusive societies; climate; and resilient and inclusive economies. 
This year's keynote speakers are David Turk, deputy secretary of the U.S. Department of Energy;  CMU Trustee Keith Block, former co-CEO of Salesforce; and Zia Khan, senior vice president for innovation for the Rockefeller Foundation.
Find out more about the speakers and schedule.
Provost Announces Office Hours for Spring 2022 
Provost Jim Garrett will continue to host office hours for students, faculty and staff this spring. Office hours vary to accommodate the variety in our community members' schedules and will be held at the dates and times below:
Wednesday, February 2 from 3:30 - 5 p.m.;
Wednesday, March 2 from 10:30 a.m. - 12 p.m.;
Wednesday, April 6 from 2:30 - 4 p.m.; and
Wednesday, May 4 from 10 - 11:30 a.m.
Appointments will be made in person on a first-come, first-served basis. All office hours will be held in CCR East in Warner Hall, unless otherwise noted.
Retirement on the Horizon? See the Latest Updates from HR
Vanguard is merging its Institutional Share Class Target Date Funds into its Investor Share Class Target Date Funds effective on or about February 11. This is a fund company action and requires no action from plan participants. Refer to the announcement from TIAA [pdf] for details on the upcoming change.
The 2022 IRS limit has increased for employee contributions to the CMU Faculty and Staff Retirement Plan and CMU 401(k) Plan:

The employee contribution limit increased from $19,500 to $20,500 for 2022.
The age 50 catch-up limit remains at $6,500 for 2022. (This applies to anyone who will be age 50 by 12/31/22.)
Log in to Workday to view and make any changes to the percentage you are contributing to the FSRP or the 401(k) Plan. For instructions, please refer to the Retirement Elections System Guide [pdf].

Educational opportunities are available through TIAA:
Contact HR Employee Services/412-268-4600 with any questions about CMU's retirement savings plans.
Stressed Out? HR Has Resources to Help
With COVID-19 cases rising, the Office of Human Resources reminds faculty and staff of the existing resources available to help with child care and other family care issues. Here's a summary of some key resources:
OHR also strives to provide high quality guides and resources on its website, including a Care Shares Document to help you connect with other families to share a nanny. 
CareLink is a wonderful resource for connecting with other CMU families and students. For parents, this can be a place to find baby sitters, tutors and families to share care with. It is also a good place to find help with pet care and household chores if you live close to campus.
OHR recently created a webpage that compiles care resources for staff and faculty. You can also visit the Family Care page or join the family care mailing list to stay updated on what OHR has to offer.
Finally, OHR asks all supervisors to remain flexible with employees regarding work schedules and workplace accommodations as we all cope with the unknowns of the pandemic and its impact on personal well-being and family care needs.
Join the Campus Race to Zero Waste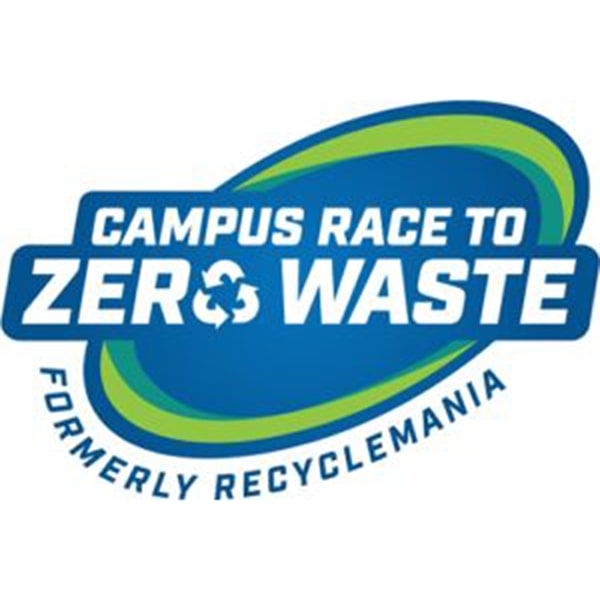 Over the next eight weeks, Carnegie Mellon will once again compete in the Campus Race to Zero Waste (CR2ZW), a friendly competition and benchmarking tool for colleges and universities to promote waste reduction activities to their campus communities. During the 8-week competition, CMU will track how much the campus throws out, reuses, composts and recycles.

CMU will compete in national competitions in the following categories:
Diversion Category - the school with the highest waste diversion percentage. Diversion is determined by the percentage of the total weight of recyclables and food organics diverted from total waste generated.
Stephen K Gaski Per Capita Classic - the school that collects the largest combined amount of paper, cardboard, and bottles and cans on a per person basis.
Food Organics - points are awarded for food waste minimization activities and the amount of food that is diverted from the landfill.
Why participate? Putting less in the trash means we are sending fewer items to the landfill, which means less land is required for waste disposal and fewer methane emissions. Recycling and composting are options on campus to divert waste from landfills. Recycling turns our disposables into new products, and composting breaks down organic material into new soil, which can be used to grow more food. 
Individuals can participate in CR2ZW by consuming less, reusing more and choosing to recycle or compost when you can. Want to do more? Visit the CR2ZW page for a list of events and activities over the next 8 weeks! 
Students Can Win up to $250K in Energy Technologies Competition
The Scott Institute for Energy Innovation is hosting the EnergyTech University Prize (UP) Explore Event, as part of a new national competition that incentivizes student teams to develop and present business plans for high-potential energy technologies. EnergyTech UP is sponsored by the U.S. Department of Energy's Office of Technology Transitions (OTT), and selected teams will enjoy great exposure to national thought leaders in industry and government. Unlike other competitions, teams don't have to have their own start-up or innovation to participate.
Competing student teams can win over $250,000 in cash prizes during the event. The deadline for students to register as a team, which is a minimum of two people, is Monday, Jan. 31. Register today.
Attention Students: Learn About Summer Internships in Washington, D.C.
Student information sessions for the Friedman Fellowship will be held January 28, February 1 and February 11. The Friedman Fellowship provides financial aid for undergraduate and graduate students to intern in Washington, D.C., during the summer. Student internships in the nation's capital are available in government and nonprofit organizations. Information sessions will present an overview of the fellowship and application requirements, followed by a Q&A period.
All Carnegie Mellon undergraduate and graduate students who have a strong academic record and would value the opportunity to gain firsthand policy experience in a public or private sector in Washington, D.C., are invited to apply.
Get Fit 4 U! Fitness Challenge is Underway
Having a hard time finding the motivation to keep active with winter forcing everyone indoors? Join the 2022 Fitness challenge: Fit 4 U!
The goal is to participate in physical activity or exercise at least 20 minutes a day for four days or more each week. The challenge continues over the next six weeks. To help you track your baseline movement, you may log all activities by filling out the shared sheets document.
Get Fit 4 U! Register for the challenge today. Questions? Email Pattye Stragar at pls@andrew.cmu.edu.
Group X Starts Monday
Group X-ercise classes will start in person on January 31. Classes will be held in both the Cohon University Center and Tepperj School fitness centers. See the schedule of classes: https://athletics.cmu.edu/recreation/files/GroupXSchedule.pdf
Who's New at CMU?
Carnegie Mellon welcomes the following new staff members this week.
Michael Carriger, Director of Executive Education, Engineering & Public Policy;
Panwen Su, Research Associate, Materials Science & Engineering;
Tara Johnston, Health Service Medical Receptionist - University Health Services, Community Health & Well-Being;
James Poliziani, Front Desk Reception and Access Coordinator-Housing Services, Community Life;
Sarah Kurz, Assistant Director and Career Consultant for College of Engineering – Career and Professional Development Center;
Caitlyn Frazier, Project Administrator I - TEEL Lab, Computer Science Department;
Susan Endres, Communications Manager, College of Engineering Marketing and Communications;
Sonia Wellington, Events Manager, University Libraries-Dean's Office;
Yang Liu, Director of Pre-College Programs - Division of Student Affairs, Community Life;
Xavier Ramos, Research Associate I, Robotics Institute – Campus; and
Kwan Lee, ESL Tutor, Rwanda – ICT.