Winter Welcome Events Planned, January 23 - February 13
Student Leadership Involvement and Civic Engagement (SLICE) has partnered with departments across Student Affairs to organize an exciting slate of celebratory Winter Welcome events to reconnect students to each other, the Carnegie Mellon campus and the Pittsburgh community.

The Winter Welcome events are a great way for students to meet new people, get involved with CMU's student organizations, build school spirit, participate in service projects and practice wellness as they start their spring semester. See the schedule of events.
Also, make sure to check out winter break virtual programs and offerings about wellness, mental health, career/internship exploration and more, available now through the end of January.

HCII Team a Semifinalist in Department of Transportation's Inclusive Design Challenge
A team led by the Human-Computer Interaction Institute (HCII) is one of 10 semifinalists in the U.S. Department of Transportation's Inclusive Design Challenge, which seeks to make self-driving vehicles more accessible to people with disabilities.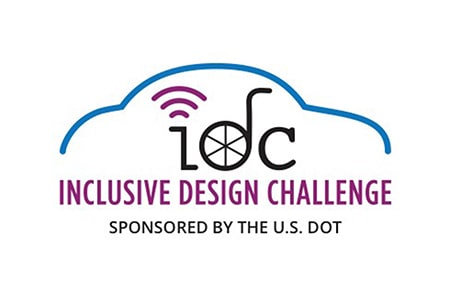 The 14-member student/faculty team, headed by assistant professors Nikolas Martelaro, Patrick Carrington and Sarah Fox, received $300,000 for its proposal. Their design focuses on using the accessible features of smartphones to enable communication between a self-driving car and a rider. This functionality would allow riders with differing abilities to control aspects of the vehicle and the trip, such as unlocking, opening and closing doors.
Since August, the team members have been working with a community engagement group recruited by Lisa Kay Schweyer, program manager of CMU's Traffic21 Institute and Mobility21, a USDOT University Transportation Center. That group includes people with disabilities, disability rights advocates, transportation officials, automotive suppliers and automotive user experience designers.
Working with collaborators at Propel, a transportation technology and data company, the researchers now have 18 months to develop a prototype interface. The first-place team will win $1 million.
MCS Awards Funding for COVID-19 Research Projects
The Mellon College of Science (MCS) has awarded funding to five projects aimed at advancing diagnostics, treatments and vaccines for COVID-19. The grants are part of an innovative block grant program for interdisciplinary basic life science research supported by a generous $4 million gift from the DSF Charitable Foundation and administered by MCS.

This round of rapid seed funding was designed to help researchers establish a research program that could then seek other sources of funding. Projects from MCS and the College of Engineering were funded.
Tepper's Undergraduate Business Program Ranked 8th by Poets&Quants
The Tepper School of Business climbed to #8 in Poets&Quants fifth annual ranking of undergraduate business programs, up from 10th last year. The 2021 Top Undergraduate Business Schools ranking is based on three equally weighted categories — admissions standards, the college experience and career outcomes.
Admissions standards are broken down by acceptance rates (30%), average SAT scores (35%), and the percentage of students graduating in the top 10% of their high school class (35%).
The college experience is based solely on responses from an alumni survey, which includes responses from alumni graduating between July 1, 2017, and June 30, 2018.
Career outcomes are based on the percentage of students with full-time employment within three months of graduation (50%), annual salary and signing bonus average (30%), and the percentage of students completing a business-related internship before graduation (20%).
Swartz Center Seeks Teams for its 2021 Spring I-Corps Program
The Swartz Center for Entrepreneurship is currently recruiting teams for its spring 2021 NSF Innovation Corps (I-Corps) customer discovery training program. CMU faculty, staff, students and recent alumni are eligible to apply. Teams can be reimbursed up to $2,500 for eligible customer discovery expenses to assess the commercialization potential for their STEM technology.
Further details on the I-Corps program and eligibility can be found on its website. There have been 180 teams in the program since fall 2014 and they have received more than $65 million in additional funding for their ideas. The deadline for teams to apply is Monday February 8 at https://bit.ly/spring_i-corps2021.
CMU Launches New Privacy Engineering Degree Options
To meet the growing demand from working professionals, CMU has announced two new flexible options for privacy engineering education and training that will begin next year.
"While we've offered a full-time master's degree program in privacy engineering since 2013, until now we haven't had an option for those seeking privacy engineering training while continuing to work," said CyLab's Lorrie Cranor, co-director of CMU's Privacy Engineering Program and a professor in the Institute for Software Research (ISR) and the Engineering and Public Policy Department.
Now, CMU has two flexible options for privacy engineering education and training. The first will allow working professionals to pursue the Master of Science in Information Technology — Privacy Engineering (MSIT-PE) part-time and remotely. Depending on the number of courses taken per semester, the program can be completed in two to four years.
For working professionals who can't commit to a part-time master's degree program, CMU will also offer a privacy engineering certificate that can be obtained remotely. The program comprises a combination of mini-tutorials, class discussions and hands-on exercises aimed at delivering the fundamentals of privacy engineering.
January Group X Class Schedule Announced
Carnegie Mellon University Athletics, Physical Education and Recreation has published the January schedule for Group X classes, which begin Monday, January 11. Group X classes are free for Carnegie Mellon undergraduate and graduate students, faculty and staff. All participants must pre-register to participate.
Information on how to pre-register is available on the Group X page.
The January sampler will run through January 21. All classes are offered live in person on campus and via Zoom. See the schedule for Zoom links once you have a CMU Zoom Pro account.
Who's New at CMU?
Carnegie Mellon welcomes the following new staff member this week.
Joe Fallecker, Manager of Information Systems, Dean of Student Affairs.
Did You Know?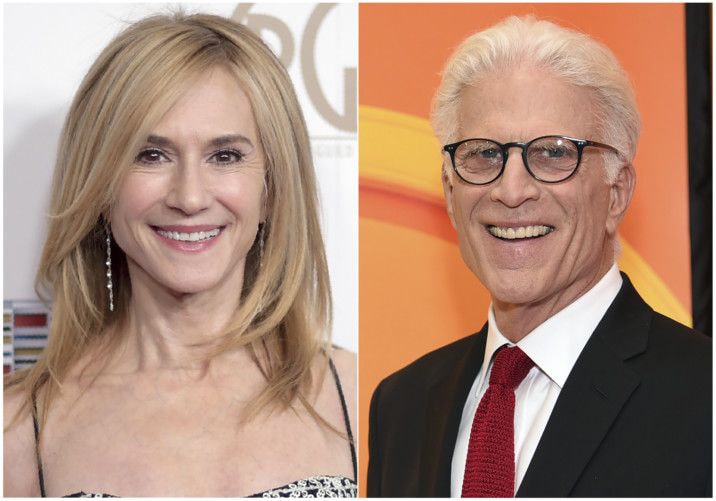 CMU alumni Ted Danson and Holly Hunter star in the new NBC sitcom "Mr Mayor."  Danson, a 1972 CMU graduate, plays the newly elected mayor of Los Angeles, and Hunter, a 1980 alumna, plays his biggest critic.
Danson, an Emmy Award-winning actor who starred in "The Good Place" and may be best remembered for his epic role as bartender Sam Malone in "Cheers," returned to campus to speak to drama students last year. He received an honorary doctor of fine arts degree at CMU's commencement in 2018.
Hunter, who earned an Oscar for Best Actress for her performance in "The Piano" in 1993, received an honorary doctor of fine arts from CMU in 2016. She won Emmy awards for her roles in "Roe vs. Wade" (1989) and "The Positively True Adventures of the Alleged Texas Cheerleader-Murdering Mom" (1993).
Mr. Mayor airs Thursdays at 8 p.m. ET on NBC.