CMU Debuts PiperTV on Instagram
Carnegie Mellon has begun a video series featuring weekly roundups of university news and happenings exclusively on IGTV.  Host Sunny Dangui, a first-year student in the Master of Entertainment Industry Management program, brings you this week's stories and events, including the first AI-generated book of limericks and Tartan Talk with junior vocal performance major Shane Killen. 
Have an idea for PiperTV? Send email to producer William Lyon at wel@andrew.cmu.edu.
Morgan Chairing Congressional Briefing on Future of U.S. Electrical Grid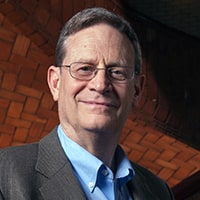 Granger Morgan, professor of engineering and public policy and electrical and computer engineering, will chair a briefing by a National Academy of Sciences, Engineering, and Medicine (NASEM) Committee as they deliver a congressional briefing on "The Future of Electric Power in the U.S.," followed by a public webinar. The committee also includes William Sanders, dean of the College of Engineering.
Morgan, Sanders, and the NASEM Committee will present their report before Congress Thursday, February 25, with a public webinar to follow at 3 p.m. ET. All members of the public are invited to participate; please register to attend.
Many vital services and utilities in the U.S. are dependent on electrical power. Current events, such as the crisis in Texas, have shown the disastrous effects of prolonged mass power disruptions; however, the challenges to the future of our electric grid go well beyond this most recent example.
The committee was brought together by NASEM in response to a Department of Energy (DOE) request to evaluate the medium- and long-term evolution of the electric grid. In particular, the committee was asked to consider:
Technologies – for generation, storage, power electronics, sensing and measuring, controls systems, cyber security and loads;
Planning and operations – evolution of current practices in response to changing generation, technologies and end use;
Business models – cost and benefits to modernization, and potential changes to oversight and market operations; and
Grid architectures – technical and jurisdictional challenges to implementation.
Morgan and Sanders were both members of the previous NASEM Committee on enhancing the resilience of the U.S. electricity system. They provided recommendations, underscored in this newest brief, to assess and prepare against "plausible large-area, long-duration grid disruptions that could have major economic, social, and other adverse consequences."
Researchers Win NSF-Amazon Fairness in AI Award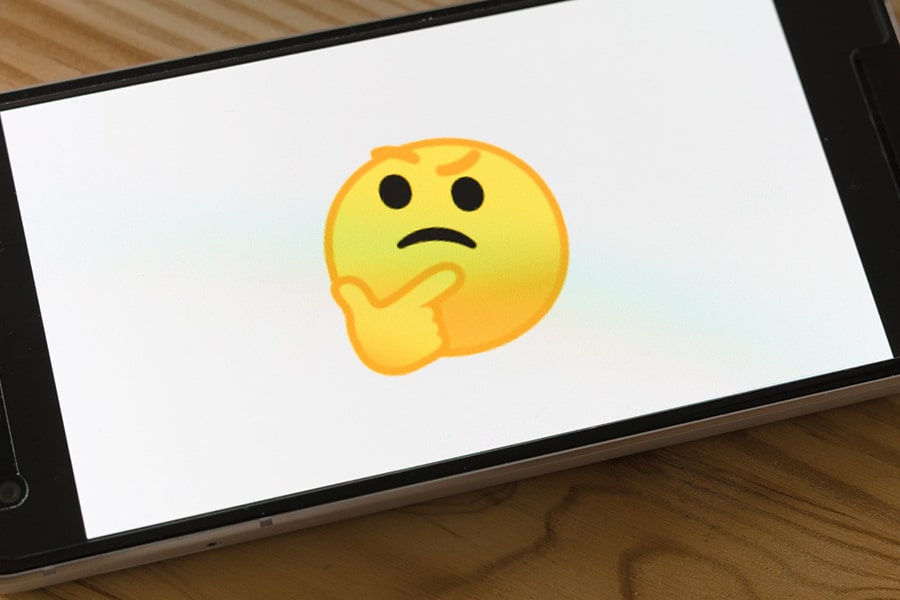 Three Carnegie Mellon University research teams have received funding through the Program on Fairness in Artificial Intelligence, which the National Science Foundation sponsors in partnership with Amazon. The program supports computational research focused on fairness in AI, with the goal of building trustworthy AI systems that can be deployed to tackle grand challenges facing society.
"There have been increasing concerns over biases in AI systems, for example computer vision algorithms working worse for Blacks than for other races, or ads for higher paying jobs only being shown to men," said Jason Hong, a professor in the Human-Computer Interaction Institute (HCII). "Machine learning researchers are developing new tools and techniques to improve fairness from a quantitative perspective, but there are still many blind spots that defy pure quantification."
The CMU projects address new methods for detecting bias, translating fairness goals into public policy and increasing the diversity of people able to use systems that recognize human speech.
See the CMU projects selected as 2021 awardees. 
CMU Highlighted in New American Theatre Wing Documentary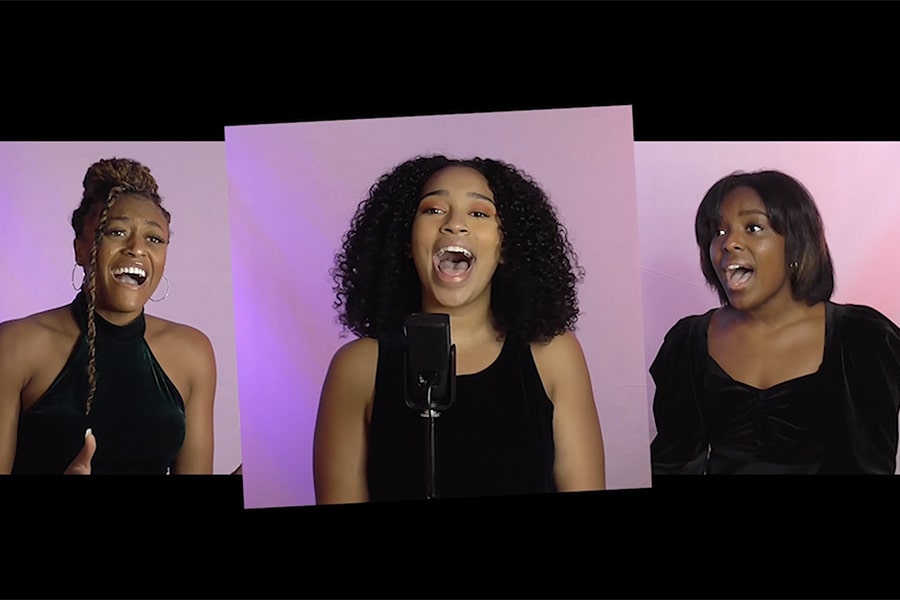 The American Theatre Wing (ATW) is featuring Carnegie Mellon University in an episode of Working in the Theatre, the Wing's Emmy-nominated documentary series. CMU is one of three schools to be featured in the series (the others are The State University of New York and American Conservatory Theater, San Francisco). CMU worked with the ATW to create a focus for the episode, titled, "A Community Comes Together: Carnegie Mellon University." 
The documentary focuses on challenges presented to students, faculty and staff during the COVID pandemic, as well as how CMU pivoted to successfully move forward. 
"This video, focusing on the remarkable artists in our School of Drama, is yet another example of why I am so very proud of all of the incredible artists, designers, architects and scholars across Carnegie Mellon's College of Fine Arts," said College of Fine Arts Dean Dan Martin. "I could not be more grateful for our faculty and staff, who rose to the challenge of serving our students during this pandemic with creativity and vigor."

Watch the video.
CMU-Australia Launches New Live Masterclass Series
Carnegie Mellon University in Australia's first-ever Masterclass Series gets underway this week, with a class led by Zig Zdziarski tackling the topic of artificial intelligence and the role it is playing today and into the future.
The new Masterclass Series includes five online classes delivered in real-time at no cost to participants, covering topics such as data analytics for business intelligence, artificial intelligence (AI) and corruption in the digital age. Each masterclass led by the Adelaide campus' world-renowned faculty will include a one-hour lecture and 30-minute Q & A.
The first class, AI and the 4th Industrial Revolution, will be held at 4:30 p.m. ET, Wednesday, February 24. It will then be repeated at 12:30 a.m. on Friday, February 26 for those unable to attend the previous day. All times are Eastern Time.

Zdziarski will draw on his extensive expertise in AI and computer vision, which has included working as a consultant for the banking, insurance and retail sector, as well as lecturing in AI at the National College of Ireland, to deliver his masterclass. At CMU-Australia, he teaches Data Warehousing, Data Focused Python, and Programming R for Analytics.
Head of CMU-A Professor Emil Bolongaita said the courses have been designed for professionals wanting to take bold steps in their careers in the post-COVID-19 job market by learning about new and emerging knowledge and tools that are revolutionizing industries and societies.
"They're designed to help you grasp the profound changes that are transforming business, politics and society today, and to convey the pathways that you can choose to direct your destiny and that of your organization or the broader society," Bolongaita said.
The Masterclasses Series Schedule:

AI and the 4th Industrial Revolution: presented by Zig Zdziarski: 4:30 - 6 p.m. Wednesday, February 24, and 12:30 - 2 a.m. Friday, February 26.
Digital Transformation and the New Realities: presented by Professor Riaz Esmailzadeh: 4:30 - 6 p.m. Wednesday, March 3 and 12:30 - 2 a.m. Friday, March 5.
Big Data and Government: Strategies for Success presented by Professor Tim O'Loughlin: 4:30 - 6 p.m., Wednesday, March 10 and 12:30 - 2 a.m. Friday, March 12.
Machine Learning and Data Analytics presented by Professor Murli Viswanathan: 1:30 - 3 a.m. Wednesday, March 17 and 5:30 - 7 p.m. Thursday, March 18.
Public Entrepreneurship and Corruption in the Digital Era: presented by Professor Emil Bolongaita: 5:30 - 7 p.m. Wednesday, March 24 and 1:30 - 3 a.m. Friday, March 26.
 Please note: All times are in Eastern Time.
To register for Zdziarski's class, AI and the 4th Industrial Revolution, click here. The full program guide can be downloaded here.
Drama Faculty, Students Star in Streaming Quantum Production
East Liberty-based Quantum Theatre's upcoming production of "Far Away" by Caryl Churchill will showcase School of Drama faculty and students on both the talent and production side of things. However, with the ongoing pandemic, instead of being on stage, the production has been adapted for film and is streaming online through March 7.
Filmed in January between the fall and spring semester, "Far Away" features faculty members Lisa Velten-Smith as Joan, Andrew Smith as Todd and Ingrid Sonnichsen as Joan's Aunt Harper. Far Away also features scenic design by Kelsey Garrett (CFA, '21), lighting design by Sydney Asselin (CFA, '21), and sound design by Sartje Pickett, professor of design and music composition.

Watch the trailer.
The work's extraordinary costume design requirements are in the capable hands of Bessie F. Anathan Professor of Design Susan Tsu and a team of milliners from Pittsburgh and beyond, tasked with making hats that are a vital part of the piece. Mindy Eshelman, associate professor of costume design, and students Elyse Grimaldi (CFA '22) and Jillian Warner (CFA '23) lend their talents to the team as well.
While the pandemic continues to force theater companies to devise ways to continue telling stories, Quantum has shown that Pittsburgh remains a city ripe with opportunities for artists, faculty and students to practice their craft.
"I'm a better educator when I do outside creative work," Pickett said. "It keeps me up-to-date on what is going on in the industry and keeps my mind active. The school encourages its instructors to stay active in the profession to the extent that it has become part of our culture."
Far Away will be available to stream on-demand through March 7. Pay What You Want tickets are available on Quantum's website, www.quantumtheatre.com/faraway, with a purchase granting 72 hours of access from the first viewing.
Tepper Women in Business Conference Focuses on Mastering Resilience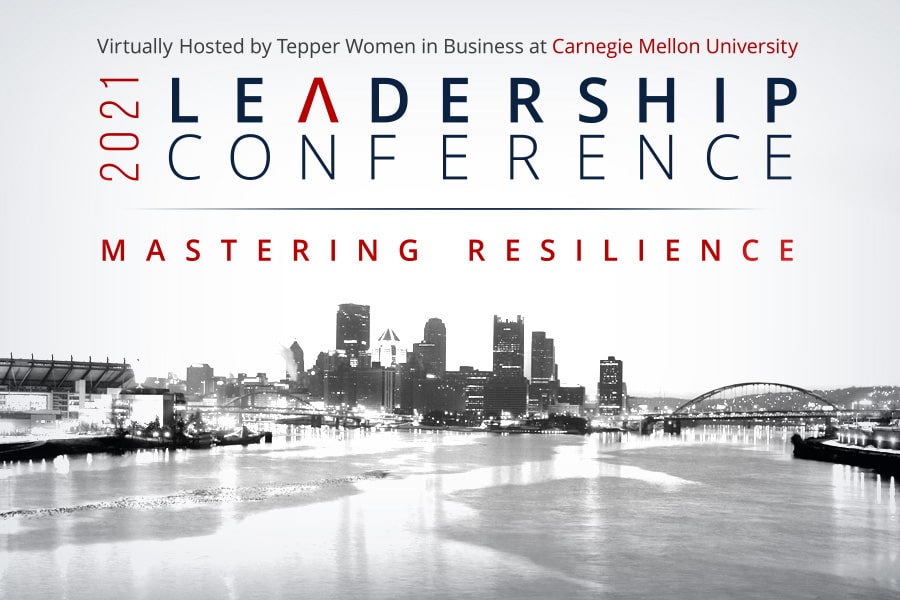 The Tepper Women in Business will host a virtual leadership conference, themed Mastering Resilience, which will focus on the capacity to recover quickly from pandemic-induced career chaos and workplace disruptions. Future women leaders and allies are invited to participate in leadership workshops, learn from accomplished Carnegie Mellon alumni, network with Pittsburgh entrepreneurs and executives, and build a community with peers.
The conference will be held on Sunday, February 28. Attendees will participate in presentations by:
Speakers will share about their career journey, how they navigated difficult decisions, and their moments of resilience in the face of challenging and often relatable situations, such as pandemic burnout, saying no, partners as allies, pressures to perform, and feeling stuck in perpetual limbo. These women leaders will share how they broke the glass ceiling to chart their own career.
The conference is open to current Carnegie Mellon students and prospective Tepper School candidates. 
Learn more and register to attend.
Last Call: Nominations Due for the 2021 Alumni Awards 
Celebrate CMU success stories by nominating a Tartan for the 2021 CMU Alumni Awards! 
We hope you will consider nominating individuals who have reached extraordinary achievements in their careers, devoted their time and energy to Carnegie Mellon and created a legacy for this university. Alumni are honored in six categories:
Founders Medal for Outstanding Service and Exceptional Achievement;
Alumni Achievement Award;
Alumni Service Award;
Outstanding Recent Alumni Award;
Faculty and Staff Impact Award; and
Student Engagement Award.
For more information on the awards and how to nominate a Tartan, please visit alumni.cmu.edu/awards or contact us at alumni-awards@andrew.cmu.edu. The nomination deadline is February 28. 
Who's New at CMU?
Carnegie Mellon welcomes the following new staff members this week.
Carl Gruhn, Assistant Software Engineer, SEI Ssd Eiss Tactical and Ai Enabled Software;
Griffith Gentilcore, Temporary Employment Service (HR); and         
Brenton Pyles, Junior Java Developer, Business Applications Operations (Comp Services).
Did You Know?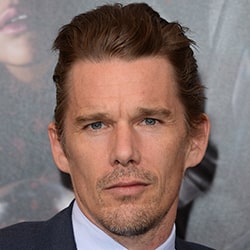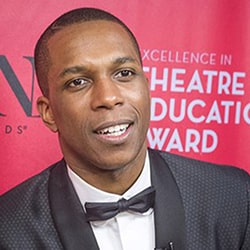 Carnegie Mellon alumni Leslie Odom, Jr.  and Ethan Hawke have been nominated for 2021 Golden Globe awards.  
Odom, who graduated from the College of Fine Arts in 2003, was nominated for Best Supporting Actor for playing Sam Cooke in One Night in Miami, and Best Original Song for "Speak Now" on its soundtrack.
Odom, Carnegie Mellon's Commencement keynote speaker in 2019, won the 2016 Tony Award for Best Actor in a Musical for his performance as Aaron Burr in "Hamilton." He also won a Grammy as a principal soloist on the original cast recording. Odom is the author of "Failing Up: How to Take Risks, Aim Higher, and Never Stop Learning."

Hawke, who attended CMU in 1988, was nominated for Best Actor in a Limited Series or Motion Picture Made for Television for his work as abolitionist John Brown in the Showtime series "The Good Lord Bird."
The 78th Golden Globe Awards will be broadcast at 8 p.m. ET Sunday, February 28 on NBC. Tina Fey and Amy Poehler will host the bicoastal ceremony from New York City and Beverly Hills, respectively.