April 14, 2021
Personal Mention
Trustee and alumnus David Coulter, former chair and CEO of Bank of America Corp., has been elected to succeed James E. Rohr as chair of Carnegie Mellon's Board of Trustees, effective July 1. Coulter also will serve as chair of the board's Executive Committee. Coulter first joined CMU's Board of Trustees in 1997 and has played an active role in supporting key initiatives at CMU through his leadership, service and philanthropy. He currently chairs the board's Advancement Committee, and also serves as a member of the Executive, Compensation, and Nominating and Governance committees. He is a member of the Tepper School's Business Board of Advisors and also chairs CMU's Make Possible campaign, which seeks to raise $2 billion in support of the university's aspirations. To date, more than 51,000 donors have contributed more than half of the goal, accelerating CMU's leadership at the nexus of technology and humanity. Coulter earned his bachelor's degree in administration and management science and his master's degree in industrial management in 1971 from CMU's Graduate School of Industrial Administration, now known as the Tepper School of Business. In 2018, he was honored with the Tepper School's Alumni Lifetime Achievement Award. Learn more about Coulter.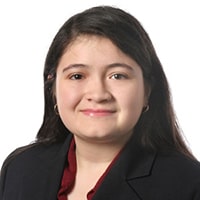 Jackie Godinez, a senior majoring in biomedical engineering and mechanical engineering, received the George Washington Prize for 2021 at the Engineers' Society of Western Pennsylvania (ESWP) Virtual Awards Presentation. Since 2019, Godinez has served as president of the Society of Hispanic Professional Engineers (SHPE) Student Chapter at CMU. In recognition of her excellent leadership, the SHPE Chapter won the "Blue Chip Award" from SHPE Region 4 and the "Region Chapter of the Year Award."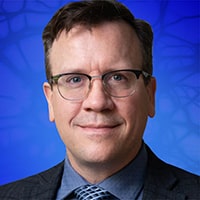 Douglas Weber is the first recipient of the Akhtar and Bhutta Professorship in Mechanical Engineering. Weber's research seeks to understand physiological mechanisms underlying sensory perception, feedback control of movement and neuroplasticity in sensorimotor systems. His work has applications in new technologies and therapies for restoring sensory and motor functions after stroke, spinal cord injury, or limb loss, and wearable devices for enhancing sensory, motor and cognitive functions in healthy humans. Weber holds a joint appointment in the Neuroscience Institute. CMU alumni Afzaal M. Akhtar, who earned his bachelor's (1984) and master's (1986) degrees in mechanical engineering, and Sarah J. Bhutta, who earned her bachelor's degree (1988) in chemistry, generously established this professorship in 2019 to support a senior faculty member in the Department of Mechanical Engineering whose work involves development of innovative products or services. Learn more about Weber.