January 27, 2020
University Lecture Series Announces Spring Semester Lineup
An award-winning chemist and advocate for science literacy and inclusion, a black feminist whose studies range from hip-hop, #MeToo to black women intellectuals, and a prolific photographer, filmmaker and global spokesperson on climate change are the featured speakers in this semester's University Lecture Series.
Geraldine Richmond
2019 Dickson Prize in Science Recipient
February 11
"Surf, Sink or Swim: Understanding Environmentally Important Processes at Water Surfaces"
4:30 p.m., Rangos Ballroom, Cohon Center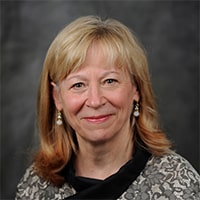 Geraldine "Geri" Richmond is the 2019 recipient of the 2019 Dickson Prize in Science, awarded annually by CMU to recognize substantial achievements or sustained progress in the fields of the natural sciences, engineering, computer science or mathematics. Richmond is the Presidential Chair in Science and professor of Chemistry at the University of Oregon.
Richmond's research using laser spectroscopy and computational methods studies the environmentally and technologically important processes that occur at liquid surfaces. Her talk will highlight what has been learned about the molecular characteristics of a water surface and how its behavior plays a role in environmentally important processes.
Her research also focuses on gender and racial diversity within the chemistry field. She is founding director of COACh, a grass-roots organization formed in 1998 that has helped over 20,000 women scientists and engineers advance their careers in the U.S., Asia, Africa and Latin America.
Brittney Cooper
Martin Luther King Jr. Keynote Lecture
February 25
"Eloquent Rage"
4:30 p.m., McConomy Auditorium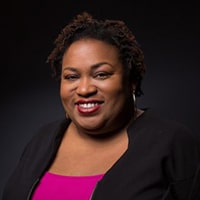 Brittney Cooper is a black feminist and author of "Eloquent Rage," a book that discusses the power of being an "angry black woman." In her talk, Cooper will address that stereotype while highlighting the successes of esteemed black women, such as Michelle Obama, Serena Williams and Beyoncé.
Cooper is an associate professor in Gender and Women's Studies at Rutgers University. She is the co-founder and co-editor of the popular blog "Crunk Feminist Collective," and is a contributor to Cosmopolictan.com and Salon.com. Her cultural commentary has been featured in major news outlets such as MSNBC, The New York Times, The Washington Post, NPR and PBS.
In addition to "Eloquent Rage," she is the author of "Beyond Respectability: The Intellectual Thought of Race Women."
"Cooper may be the boldest young feminist writing today," said New York Times opinion writer Michael Eric Dyson.
James Balog

March 18
"The Human Element: A New Vision of Nature"
4:30 p.m., McConomy Auditorium, Cohon Center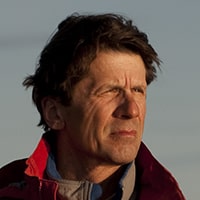 James Balog's captivating multi-media presentation provides a fresh look at the human impact of California wildfires, melting glaciers, hurricanes and altered air while celebrating the beauty of the world.
A photographer, filmmaker and climate change researcher, Balog has spent his career photographing human modification of nature. An avid mountaineer, his work has appeared in The New Yorker, Vanity Fair, The New York Times Magazine and National Geographic.
Balog, the author of eight books, is a spokesperson on the subjects of climate change and human impact on the environment. He founded the Extreme Ice Survey, the most wide-ranging photographic study of glaciers ever conducted.
He was a U.S./NASA representative at the United Nations Conference on Climate Change in 2015 in Copenhagen and made several climate change presentations on behalf of the UN Foundation in Paris in 2015.
Balog's films include the Emmy Award-winning "Chasing Ice" and "The Human Element."