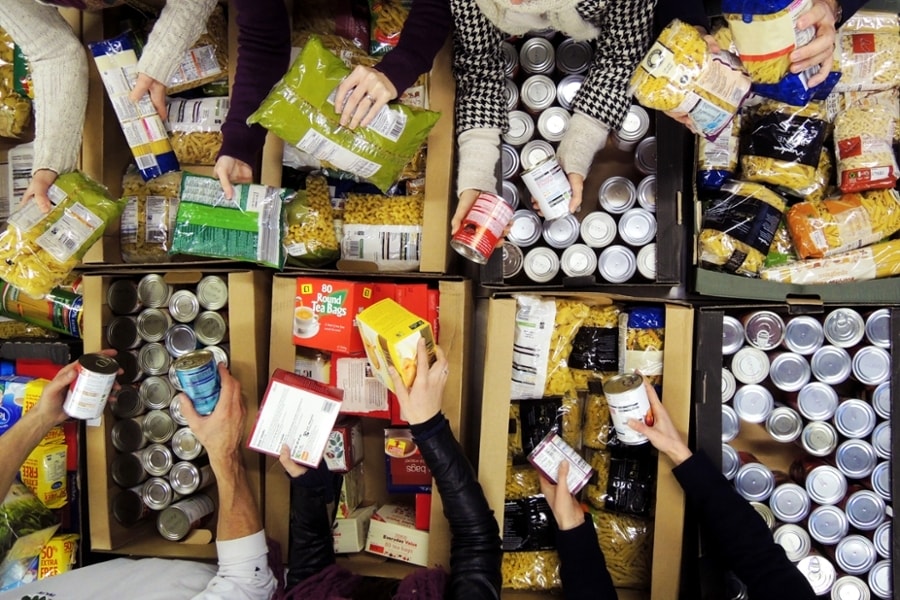 October 25, 2017
News Briefs
Open Enrollment Begins Oct. 30
Open Enrollment for 2018 benefits begins Monday, Oct. 30, and ends at 5 p.m. ET, on Monday, Nov. 13. Open Enrollment is your annual opportunity to review your benefit coverage options and make choices for the upcoming calendar year.
Elections made during Open Enrollment are effective Jan. 1, 2018, and will remain in effect for the entire calendar year. Open Enrollment is the only time you can change your benefit elections, unless you experience a qualified life or family status change during another time of the year.
If you do not elect your benefits during the Open Enrollment period, you will be automatically enrolled in the same benefits you are currently enrolled in (except for flexible spending accounts, which you must actively enroll in each year to participate).
Enrollment changes can be submitted online through Workday beginning Oct. 30. Workday Quick Guides are available to assist you with the online enrollment process. For information about 2018 benefits, including rates and the 2018 Benefits Guide, visit the 2018 Open Enrollment website.

Learn more about benefit options at the annual Benefits & Fitness Fair from 10 a.m. – 2 p.m., Wednesday, Nov. 1, in the Cohon University Center's Rangos Ballroom. Representatives will be on hand to answer questions. The fair also includes fitness demonstrations, free health screenings and flu shots, raffles and giveaways. More information.
Food Drive Begins Oct. 30
Please join the campus community in helping to fight hunger in Pittsburgh!
This year marks the 24th year of Carnegie Mellon's Annual Food Drive, sponsored by CMU's Staff Council. The drive, which benefits the Greater Pittsburgh Community Food Bank, begins Oct. 30 and runs through Nov. 13.
Please consider making a donation of food or other non-perishables during the food drive. Collection containers will be placed in many university buildings.
Monetary donations also are welcome and help to bring fresh foods to the table. For every $1 donated, the Greater Pittsburgh Community Food Bank can buy five meals. Please make checks payable to "Greater Pittsburgh Community Food Bank."
CMU Seeks Reaffirmation of Accreditation with MSCHE
Prabhat Hajela, provost of Rensselaer Polytechnic Institute, has been selected chair of CMU's peer evaluation team and will meet with members of the university community on Thursday, Nov. 2 to prepare for the team's site visit in March 2018.
Carnegie Mellon is accredited by the Middle States Commission on Higher Education (MSCHE), one of six regional accreditation agencies in the United States. An institution must be accredited by an agency recognized by the United States Department of Education to be eligible to participate in federal financial aid programs.
To maintain its accreditation, CMU must provide evidence that the university meets accreditation standards and complies with MSCHE requirements and federal and state laws. CMU's accreditation with MSCHE was last reaffirmed by Periodic Review Report in 2013 and by Self-Study in 2008.
In spring 2016, CMU began a comprehensive self-study process under co-chairs Amy Burkert, vice provost for education, and Lisa Krieg, associate vice president and director of Enrollment Services. Self-Study Group co-chairs (listed below) and members have been meeting to address relevant topics across the seven accreditation standards:
Mission and Goals: Eric Anderson, Rick Siger
Ethics and Integrity: David Danks, Dan Munsch
Design and Delivery of the Student Learning Experience: Laura Synnott, Danielle Zawodny Wetzel
Support of the Student Experience: John Hannon, Karen Stump
Educational Effectiveness Assessment: Annette Jacobson, Mark Stehlik
Planning, Resources and Institutional Improvement: David Baisley, Michael Trick
Governance, Leadership and Administration: Cathy Light, Todd Przybycien
Later this semester, the CMU community will be invited to comment on the self-study draft via the web and town halls.
Hajela will return to CMU with the peer evaluation team in March 2018; members of the team also will visit CMU's campuses in Doha, Qatar, and Silicon Valley, as well as teaching locations in Australia, New York City and Rwanda.
Evacuation Drills Set for Wean, Scott Halls, Oct. 31
To practice fire safety awareness and preparedness, and in compliance with the fire code, Environmental Health and Safety will be conducting fire evacuation drills Oct. 31 in Wean Hall at 8 a.m. and Scott Hall at 9:15 a.m.
Prior to the day of the drills, additional communication and building signage will be posted. At the start of the drills, a siren/horn will sound and/or a test announcement will be made initiating the evacuation.
EH&S asks for full cooperation during these tests and apologizes for any inconvenience they may cause. The expected duration of the drill will be 30 minutes. The intent is to make the experience as positive and informative as possible, while identifying opportunities for improvement.
Please adhere to the following directions when the evacuation begins:
Follow the directions of your designated building and floor marshals (if applicable) and proceed to the nearest exit.
Office coordinators or floor marshals should notify the nearest emergency official when everyone is accounted for, or if anyone is missing.
If your office coordinator or floor marshal is not on site or if you do not have one, please contact your facility coordinator or notify Environmental Health and Safety for assistance.
Remain with your group until attendance is taken and you are excused by an office coordinator, floor marshal, other emergency team official or an announcement from the public address system.
Please do not enter your vehicles or leave campus until the exercise is over.
If you have questions regarding proper procedures for your area, please contact Environmental Health and Safety at 412-268-8182.
Celebration of Education Nominations Due Nov. 6
Nominations for CMU's 2018 Celebration of Education awards are due Monday, Nov. 6. Nominations are being accepted for the:
Doherty Award
Ryan Award
Academic Advising Award
Barbara Lazarus Award
Gelfand Award
Teaching Innovation Award
Find out more about the awards and submit your nominations online.
Contact the Eberly Center with questions.
Be a Speaker at TEDxCMU 2018
Faculty, staff and students interested in speaking at TEDxCMU 2018 must complete a speaker application form by Sunday, Oct. 29.
TEDxCMU is an annual conference at CMU that brings together some of the world's most innovative thinkers to give live presentations. Every year several CMU faculty and at least one student are given the opportunity to give their own TED talk at the conference to share their ideas and passions.
Speakers at the 2017 event included Charlie White, head of the School of Art; Steven Chase, an assistant professor in the Center for the Neural Basis of Cognition and Biomedical Engineering; Rebecca Nugent, director of Undergraduate Studies in the Department of Statistics; Molly Steenson, an associate professor in the School of Design; and Jeff Schneider, research professor in The Robotics Institute and engineering lead at Uber Advanced Technologies Center.
TEDxCMU 2018 will be held Sunday, April 1.
Veterans Day Ceremony Nov. 10; Student Veterans Photos Wanted
On Friday, Nov. 10 the Naval ROTC Unit at CMU will be conducting a Veterans Day Ceremony at the flagpole on the Cut. The ceremony will take place from 7:50 to 8:10 a.m. All veterans as well as the campus community are invited to attend.

The ceremony will include raising of the colors, a salute to veterans, remarks by Commanding Officer Captain William Breitfelder and other guests. It also will be part of the opening ceremonies of Homecoming Weekend.
 
As part of the celebration all student veterans are asked to send a photo of themselves while they were in the military to Michael Danko, ROTC Programs Manager and Veterans Benefits Coordinator. The photos will be used to create a poster to display on campus to feature CMU's student veterans and recognize their service.

Please send photos to Michael Danko by Oct. 30. For more information, contact Danko at 412-268-8747 or mdanko@andrew.cmu.edu.
Help Determine the Future of Food on Campus
Dining Services has released a Request for Proposal (RFP) for the primary dining vendor contract on campus, a role that has been filled by CulinArt for the past nine years. An RFP process is a best business practice that allows Dining Services to review potential vendors and seek input from the university community about food on campus. A unit within the Division of Student Affairs, Dining Services aims to nourish the university community with delicious, healthy and diverse food options that make eating on campus both desirable and satisfying.
 
The selection process for the primary dining vendor will take approximately seven months, and members of the Carnegie Mellon community are invited and encouraged to engage in the process. RFP proposals are anticipated to be reviewed during the final two weeks of January 2018, with on-campus presentations and follow-up visits to take place throughout February and early March. Contract award is estimated for early spring 2018.
 
If you have any questions about the RFP process, or would like to learn about opportunities to be involved, please contact Director of Dining Services Pascal Petter.
Three Flu Vaccine Clinics Set for November
Once again, the university is offering flu vaccines at no cost to faculty and staff members. New this year, the flu vaccine clinics will be hosted by Human Resources and administered by Giant Eagle Pharmacy.
Upcoming clinics are:
Nov. 1, 10 a.m. - 2 p.m., Cohon Center's McKenna/Peter/Wrigh Room, (Benefits, Fitness Fair)
Nov. 7, 8:30 a.m. - Noon, Mellon Institute Social Room 328
Nov. 13, 9 a.m. - 2 p.m., Cohon Center's McKenna/Peter/Wright Room
Visit the Flu Vaccine Clinic Website for the clinic schedule and more information. To obtain your flu vaccine, you will need to present your Carnegie Mellon ID card. While walk-ins are welcome, for faster service it is recommended that you schedule an appointment