March 05, 2015
News Briefs
CMU, Cultural Trust Present Humanities Festival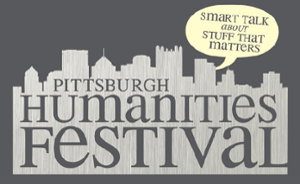 Tickets are now on sale for the Pittsburgh Humanities Festival, a joint effort between CMU's Humanities Center and the Pittsburgh Cultural Trust. The festival, "Smart Talk About Stuff That Matters," runs March 26-29 and features internationally renowned academics, artists and intellectual innovators talking about topics ranging from art, literature and music to science, policy and politics.

Speakers include Azar Nafisi, author of the bestseller "Reading Lolita in Tehran," and actor and social justice activist George Takei, the most influential person on Facebook. CMU presenters will include Chris Warren, Kiron Skinner, and Tim Haggerty and Harrison Apple.

Festival passes are on sale for $20, $10 for students.

Learn more. 
CMU Discounts for the PSO This Weekend
The Pittsburgh Symphony Orchestra is offering discounts to CMU students, faculty and staff for its upcoming shows this weekend at Heinz Hall. For this series, students can purchase tickets at a special discounted rate of $5; faculty and staff tickets are available starting at $20.
At 7:30 p.m., Friday and Saturday, March 6-7, and at 2:30 p.m., Sunday, March 8, concertmaster Noah Bendix-Balgley and principal violist Randolph Kelly collaborate for Mozart's Sinfonia Concertante. The Pittsburgh Symphony premieres the fascinating Concerto for Birds and Orchestra by Finnish composer Einjojuhani Rautavaara and performs the suite from Igor Stravinsky's "The Firebird."
To purchase tickets, go to www.pittsburghsymphony.org/cmu.
Last Call: Innovative Health Care Proposals Due March 9
The Disruptive Health Technology Institute's (DHTI) third request for proposals ends Monday, March 9.

DHTI is seeking proposals from CMU faculty directed at addressing pressing issues in health care and improving community health and wellness. Grants are intended to support research that identifies disruptive health care innovations that can be clinically tested and rapidly delivered to a clinical setting or practice in the field.

DHTI seeks proposals in several technical focus areas in which innovation is likely to lead to rapid gains in health care quality and affordability: Medical Diagnostics, Transforming Care Delivery, Chronic Disease Management, Computational Health Care and Wearable Devices. DHTI specifically seeks proposals in the above focus areas but is open to any proposals that faculty deem relevant, provided they meet the criteria for leading to measurable, short-term impact on health care quality and affordability.

Please visit www.dhti.cmu.edu/dhti/ for information and submission instructions. You may also contact Charlotte Emig at cemig@cmu.edu with questions.
ProSEED/Crosswalk Grant Proposals Due April 1
Students, faculty and staff are invited to submit proposals for the next round of ProSEED/Crosswalk seed funds; proposals are due April 1. This program aims to foster and promote new ideas that cross boundaries within and outside of CMU. Funds ranging from $500 - $2,500 may be requested to support the development of new initiatives in areas such as quality of campus life, service learning, student competitions, new course development, entrepreneurial activities and pilot projects.
Learn more about ProSEED. Email questions to proseed@andrew.cmu.edu.
Gelfand Center Offers Summer Outreach Classes for K-8 Students
The Gelfand Center is presenting STEM-focused summer courses for K-8 students, designed by Carnegie Mellon faculty and staff. These week-long workshops will be held in July.
Class titles are "Anatomy and Robotics," "Green Engineering," "Beginning Alice Programming," "Science and Engineering Summer Sampler," "Science of Everyday Stuff," and "Robotics Programming and Designing."
Advance registration for families affiliated with Carnegie Mellon can be found online.  
Register for Student Employee Appreciation Lunch
Registration is now open for the Student Employee Appreciation Lunch from noon - 1:30 p.m., April 8, at Rangos Hall in the Cohon University Center. Campus supervisors can host their student employees, and join them for lunch to celebrate the great work they do.
At the lunch, students nominated for the Carnegie Mellon Student Employee of the Year Award will be honored and Carnegie Mellon's representative for the National Student Employee of the Year honor will be announced. There also will be entertainment and a special guest speaker, Cassandra Osterman, who was Carnegie Mellon's 2014 Student Employee of the Year.
Field Day for Kids is April 12
The CMU Student Athlete Advisory Council is hosting the 6th annual Field Day from noon – 3 p.m., Sunday, April 12. The event provides children between the ages of 6 and 12 with the opportunity to play sports with CMU varsity athletes.
Field Day provides a unique chance for CMU student athletes to mentor young children through the sports in which they specialize and participate in during the school year. Student athletes from each varsity sport will be volunteering their time to show area youth how much fun sports can be.
Participants will have the opportunity to race on the track, go through soccer drills and play small-sided games, run training drills for football, play volleyball, and work on shooting, dribbling and passing for basketball, all in a fun and relaxed environment.
For more information and a registration form, visit http://athletics.cmu.edu/athletics/saac/fieldday/index.
Last Call: Staff Council Seeks At-Large Nominees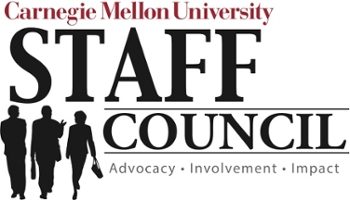 Staff Council's nomination period for at-large representatives is now open through March 6. If you know a staff member who is interested in playing an active role in contributing to the Carnegie Mellon community, Staff Council encourages you to nominate them to become an at-large representative for the 2015-2017 term. You also can nominate yourself.
As a representative you agree to serve on a Staff Council committee, attend the general body meetings at noon on the third Thursday of each month and complete a two-year term.
All full-time and part-time CMU staff not represented by Faculty Senate or a collective bargaining unit are eligible for nomination. Staff Council seeks representatives from all departments and areas.
To nominate up to five eligible staff members, use the SurveyMonkey link at 
https://surveymonkey.com/s.aspx?sm=UYfzwTCIdga_2brTJevSG75A_3d_3d. This is a one-time link uniquely tied to your Andrew ID. Forwarding it to anyone else will prevent you from using it yourself. Note that once you click the submit button, you will be unable to change your nomination.


Please submit your nominations by Friday, March 6. If you have questions, feel free to contact the Elections Committee at staff-council@andrew.cmu.edu.

 For more information about the election and serving as a representative, visit the Staff Council website at www.cmu.edu/staff-council/nominations-elections
. 

Posner Internship Opportunity for Students
The Posner Center Internship Program is searching for student applicants.
During the fall 2015 semester, the CMU student intern will research a topic of their choice using books and artifacts in the Posner Memorial Collection, and curate an exhibit that will be displayed in the Posner Center in spring 2016.
Watch former Posner interns reflect on their internship experiences in this video.
The application deadline is 11:59 p.m., Tuesday, April 7. Visit http://www.cmu.edu/posner-center/internship/ for internship details and an online application, or call 412-268-6622.  
Carnegie Bosch Institute Seeks Proposals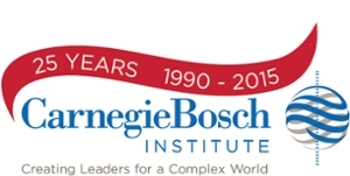 The Carnegie Bosch Institute is seeking research and seed grant proposals from CMU faculty.

To learn more about the CBI Research Award program, faculty are invited to join members of the Award Review Committee for a coffee break open house from noon to 1:30 p.m., March 11 in 341H Posner. The award program aims to identify and support cutting-edge research and outstanding Carnegie Mellon faculty in fields relevant to the CBI research agenda. Available grants include:
Mid-sized Project Grants: 1 - 2 Awards: $30,000 - $50,000; and
Small Project Grant or Seed Funding: Up to 5 Awards: $2,000 - $10,000.
The application deadline is April 15. Visit www.tepper.cmu.edu/CBIResearchAward for grant details, a proposal template and an online application, or call 412-268-7344.
JCC Open House Today
In anticipation of the Cohon University Center (CUC) swimming pool closing on March 22 due to construction for the CUC addition, the Jewish Community Center (JCC) in Squirrel Hill invites members of the CMU community to an open house today (March 5), to tour its facilities and to learn about special membership offers for CMU students and employees.
The JCC has two heated indoor pools, a 25-yard lap pool and training pool. Additional facilities include:
state-of-the-art cardio equipment;
weight-training rooms;
two full-court gymnasiums;
two dance studios;
indoor running/walking track
;
squash/racquetball courts; and
fitness programming for all interests, including personal training and group exercise classes, yoga, Spinning and Pilates.
For more information on the JCC aquatic facilities, go to http://www.jccpgh.org/page/aquatics. For more on the JCC, visit http://www.jccpgh.org/.
AED/CPR Training Offered
The Environmental Health & Safety Department is offering three upcoming AED/CPR training classes for the university community. Those who have been certified more than two years ago also can attend to renew your certification. All classes are from 10 a.m. to noon in Rangos 2, Cohon University Center. Dates are March 11, March 24 and April 21.

Register for classes at https://cmu.bioraft.com/node/284547/sessions
Conduct of Research Seminar Series Underway
CMU's Office of Research Integrity and Compliance (ORIC) is sponsoring the Responsible Conduct of Research (RCR) Seminar Series during the spring 2015 semester for faculty, students and staff. All sessions for the spring 2015 semester are from 12 – 1 p.m. in the CUC, except where noted**.  Upcoming session dates and topics are scheduled as follows:
Wednesday, March 18: Data Management;
Wednesday, March 25: Data Security;
Wednesday, April 1: Safeguarding Your Writing: Fair Use and Proper Attribution;
Wednesday, April 8: Intellectual Property at CMU, 1 – 3 p.m.; and
Wednesday, April 22: Human Subject Research Best Practices.
Friday, May 1: Export Control Topics and Fundamental Research, 1 – 3 p.m., presented by Kevin King of Cooley, LLP
More information is available on the RCR website. Space is limited, so please register early.