October 11, 2021
Family Weekend, Scotty Saturday Have Something for Everyone
By Heidi Opdyke opdyke(through)andrew.cmu.edu
Media Inquiries
Ryan Scarpino
University Communications & Marketing
Carnegie Mellon University's Family Weekend was the first fully in-person, on-campus event for parents and families since before the pandemic. This year's large get-together was organized by the Student Affairs' Office of Parent and Family Engagement.
Following Carnegie Mellon's COVID-19 mitigation protocols, all parents and family members attending Family Weekend were required to be fully vaccinated or must have received a negative COVID-19 test result within three days of arriving on campus. Everyone was required to wear facial coverings at all times while on campus. 
The 2,000-plus visitors in attendance chose among over 40 activities such as meet-and-greets in each residential neighborhood; Scotch 'n' Soda, CMU's student theatrical group for non-theater majors, performing "Once Upon a Benefit Cabaret," and the Tartans football game versus Westminster College, where CMU won 34-10. In addition, families could join a panel discussion around CMU academics and student life and attend college breakout sessions as well as open houses by the Center for Student Diversity and Inclusion, the Student Academic Success Center and the Tartan Scholars program.
Check out some photos from the weekend: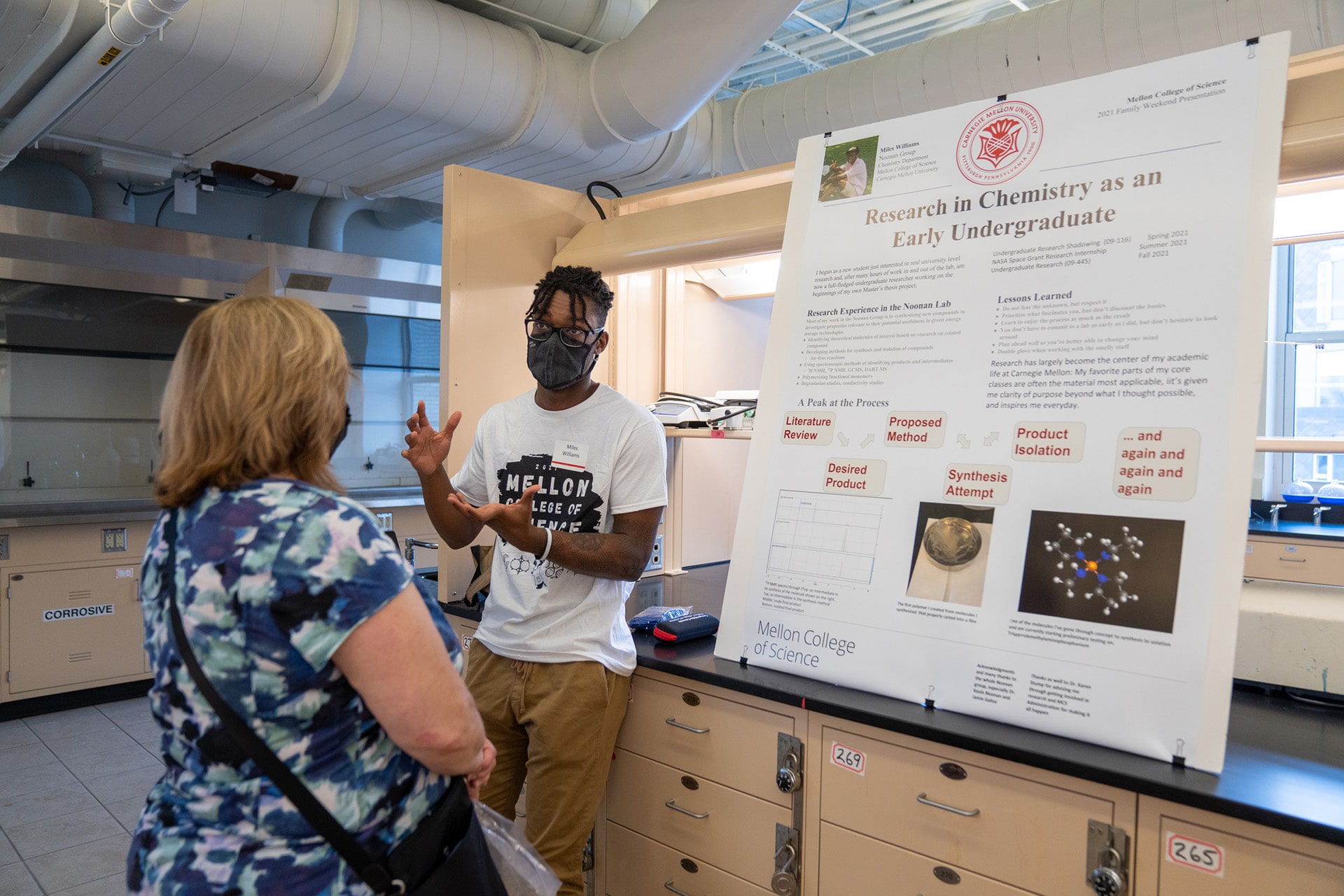 Miles Williams, a sophomore in the Department of Chemistry, shared his research experience so far as part of the weekend's academic sessions.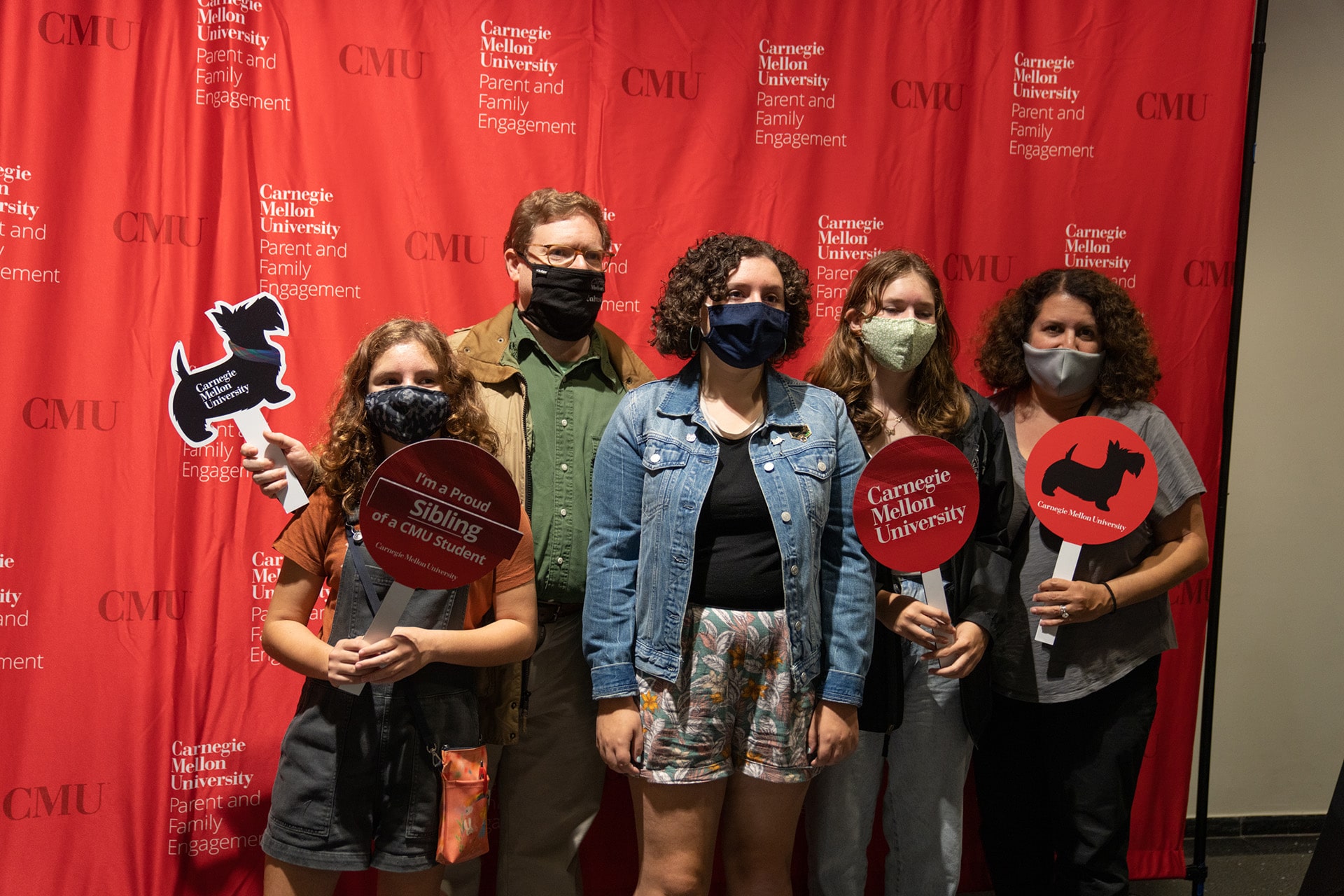 More than 2,000 family members visited CMU for the weekend's activities.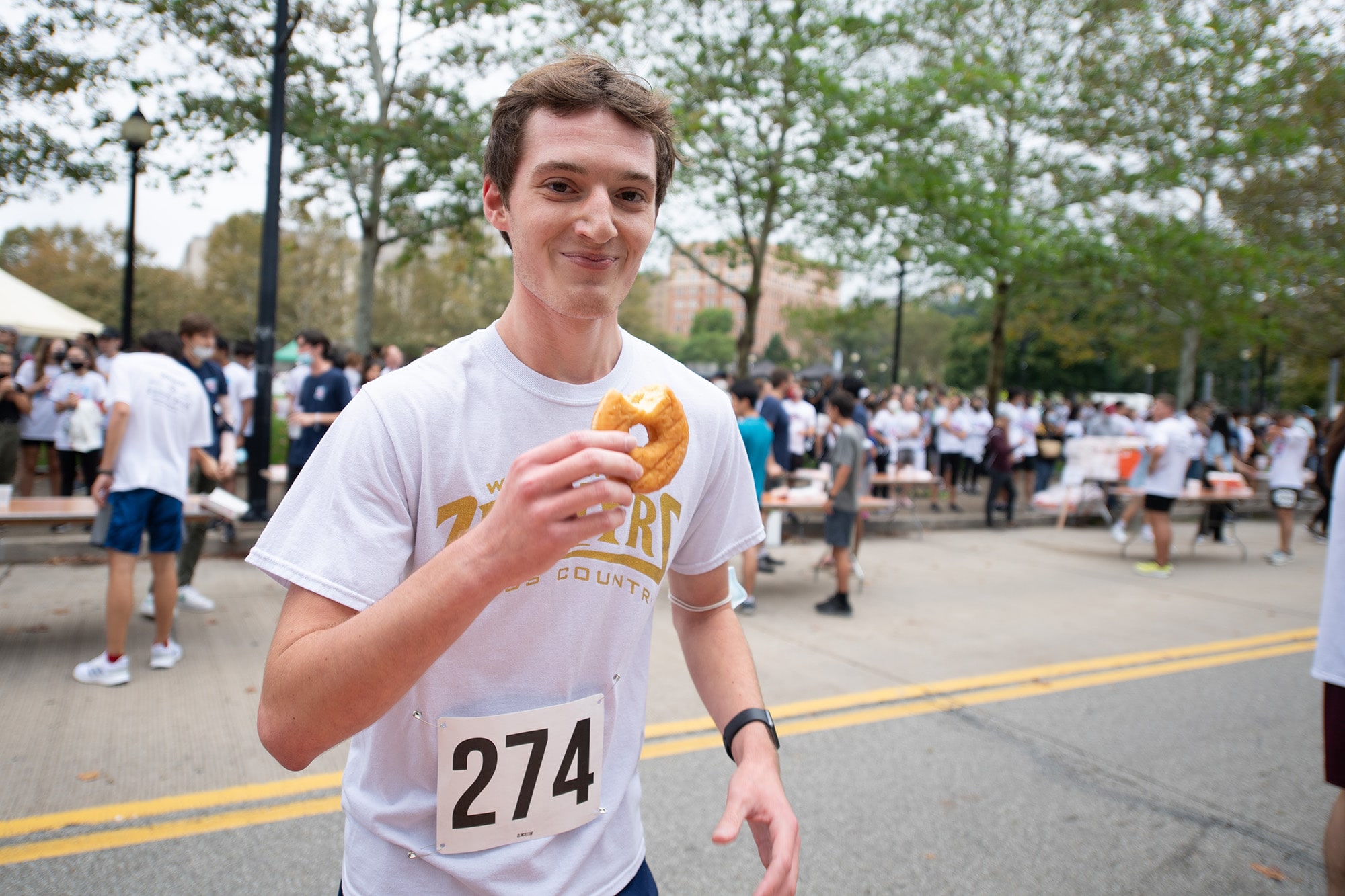 Runners in the Donut Dash race a mile, eat half a dozen donuts, then run another carb-infused mile before crossing the finish line. The race raises money for the Austin's Playrooms initiative within the Mario Lemieux Foundation.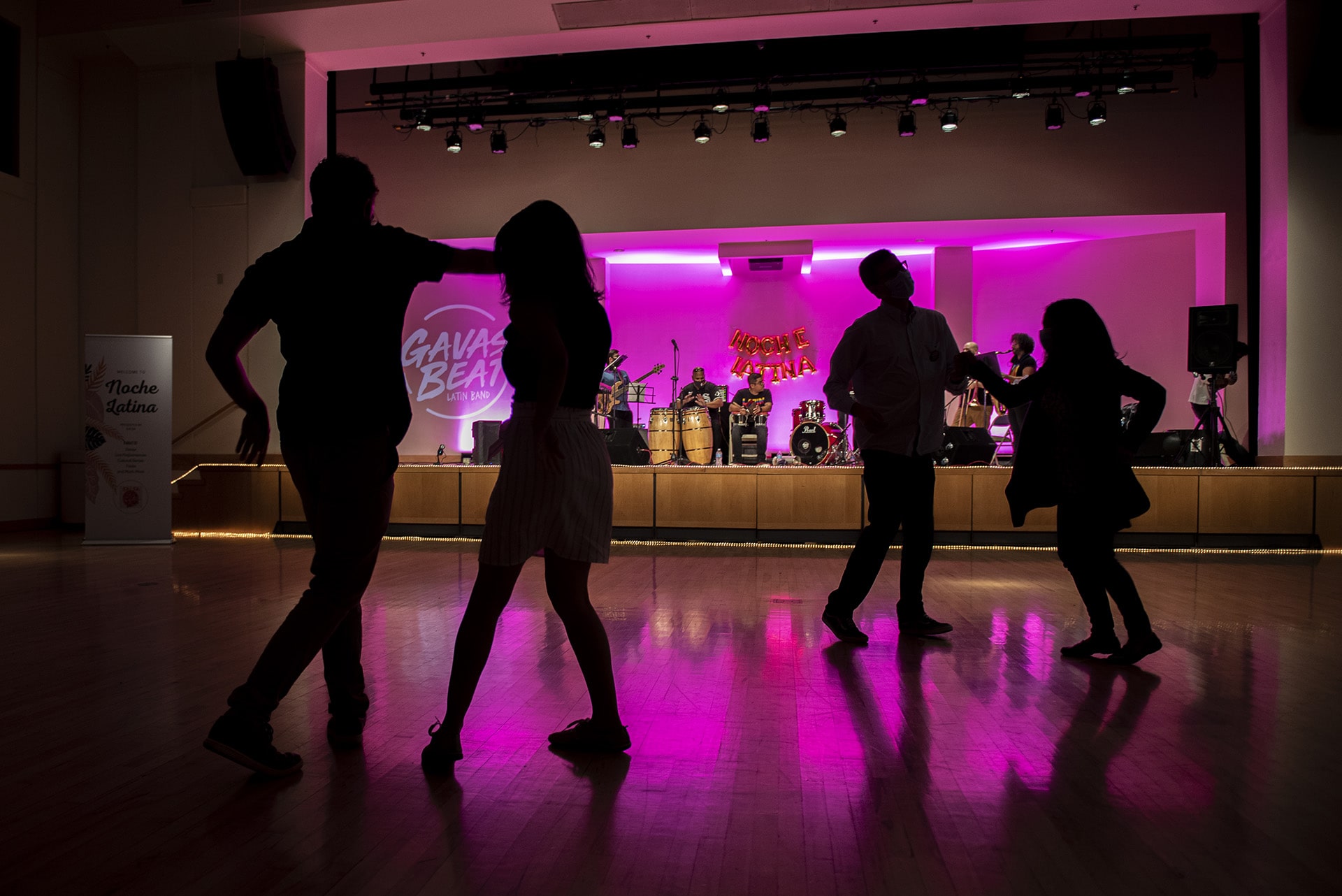 CMU's Spanish and Latin Student Association (SALSA) sponsored Noche Latina on Saturday night with live music and dancing.
View this post on Instagram
View this post on Instagram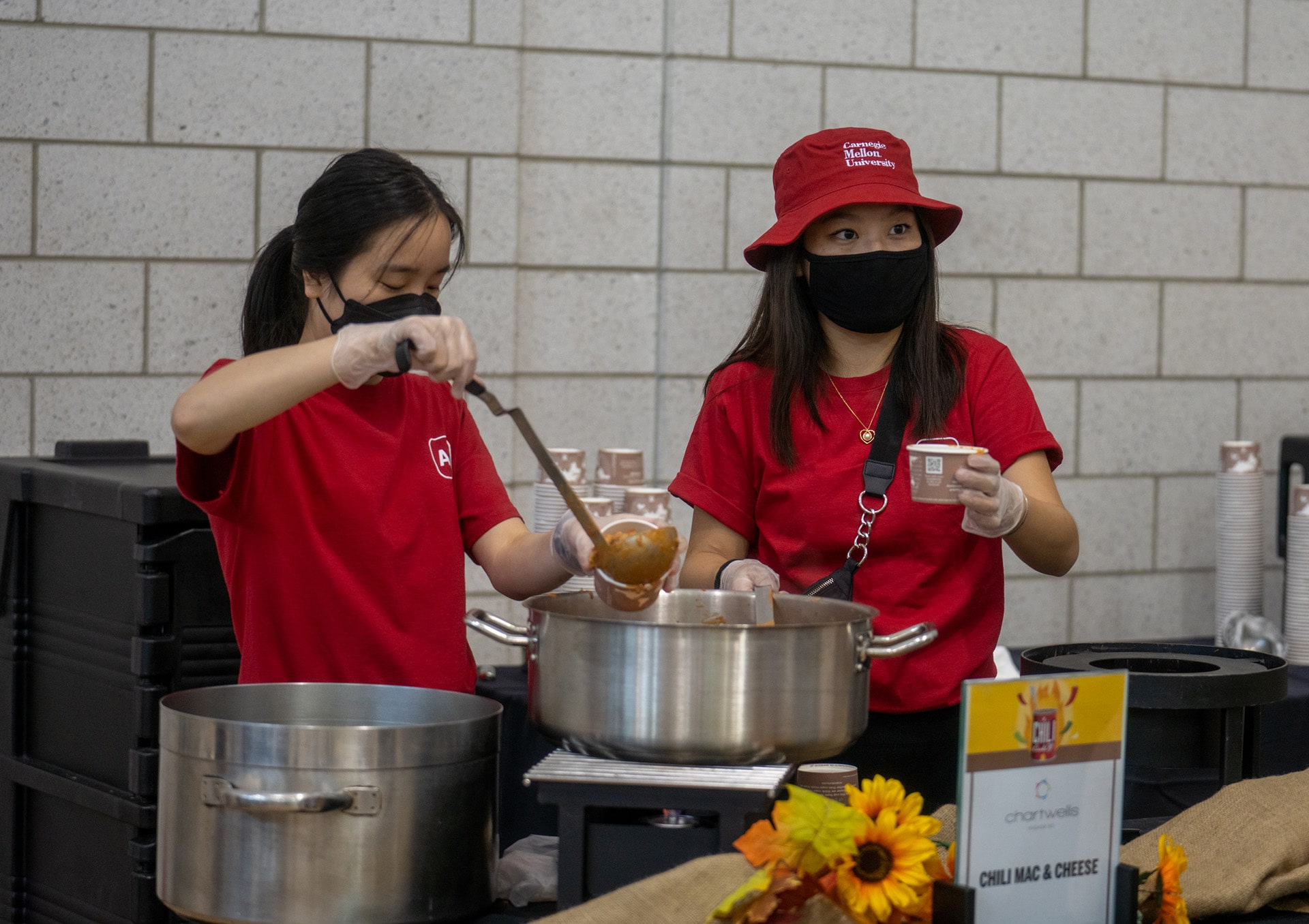 Students dish up chili macaroni and cheese to share with families and students during the Chili Taste-Off.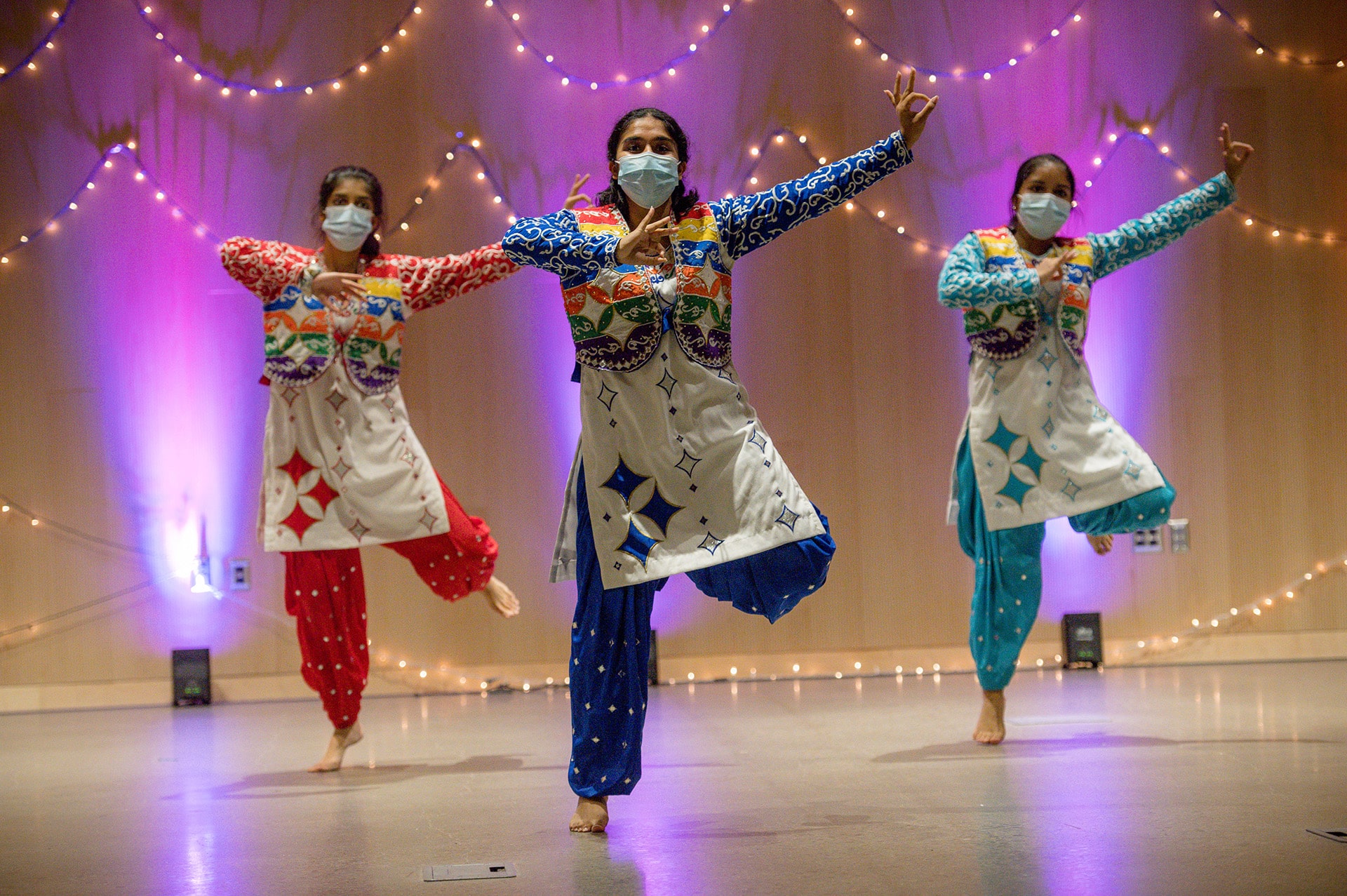 The Indian Graduate Students' Association hosted Diwali night.
View this post on Instagram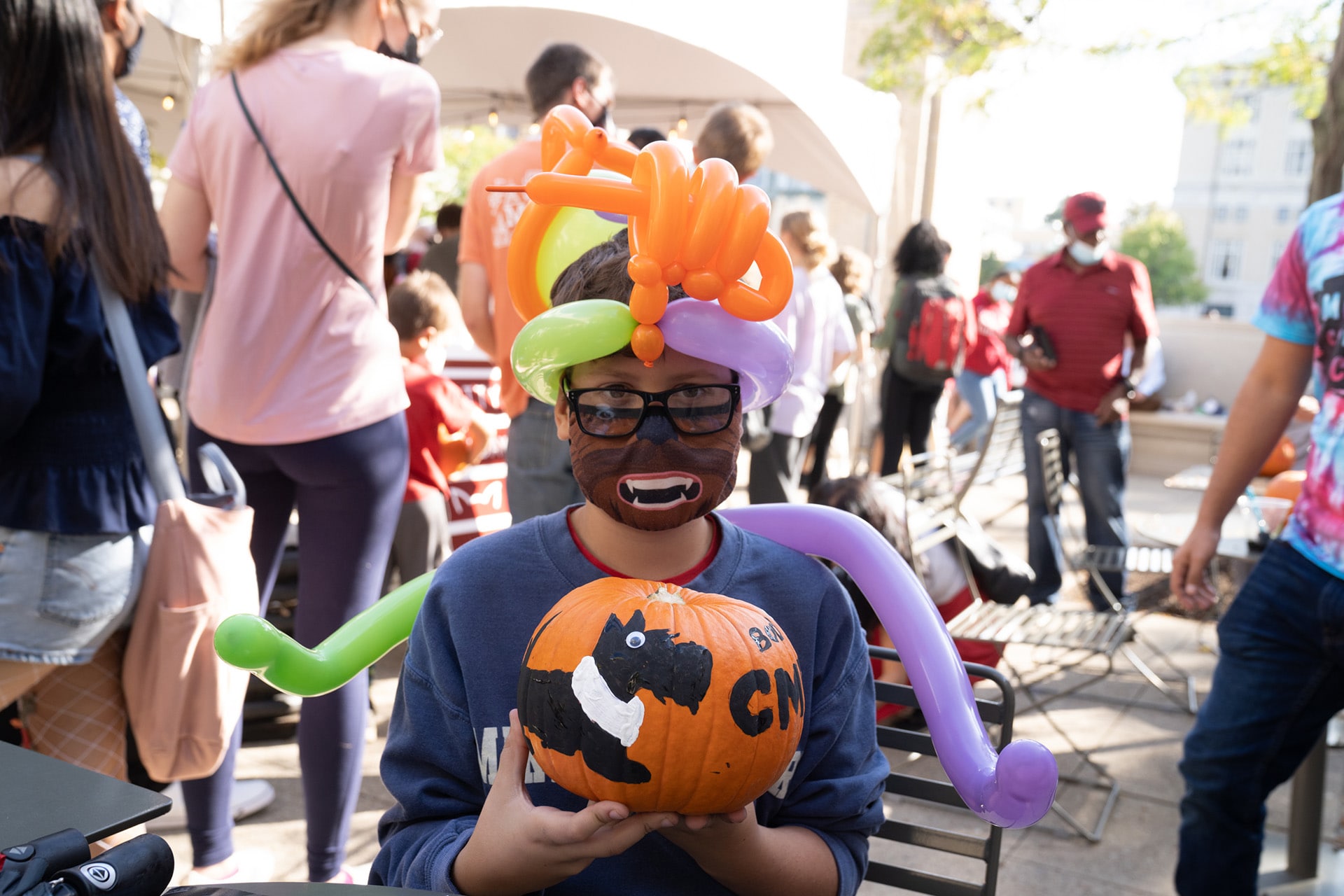 Families were invited to decorate pumpkins as part of Scotty Saturday, which celebreates Carnegie Mellon spirit and pride during Family Weekend.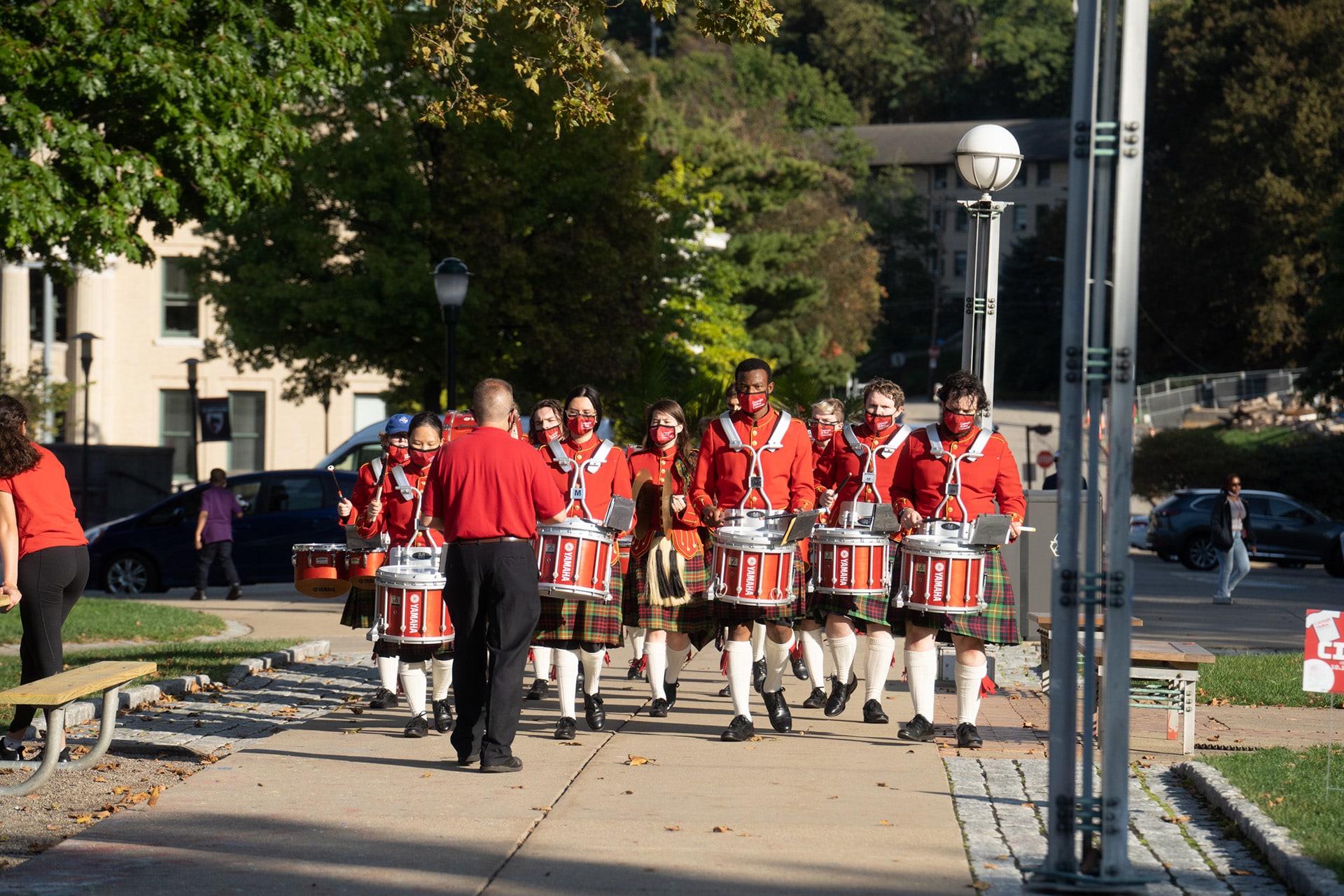 Carnegie Mellon's Kiltie Band performs.